Posted:
April 30, 2018 |
Categories:
News
|
General Info
Renting is becoming much more expensive in Tampa Bay.
According to RENTCafe's February 2018 Apartment Market Report, renters across Tampa Bay saw year-over-year rent increases much higher than the 2.7 percent national average. Lakeland renters are paying 6.4 percent more, Tampa rent increased 5.2 percent, rent in Brandon went up 5.6 percent, and average rent in St. Petersburg increased a whopping 7.1 percent, the 16th highest year-over-year increase in average rent among the 250 U.S. cities included in the study!
If you're ready to stop lining your landlord's pocket with cash and make the move into a home of your own, we have great news. While renting continues to get more expensive, the Tampa metropolitan area is ranked as the best city in the nation to purchase your first home!
Not sure where to start? Here are five simple steps to make your dreams of home ownership a reality:
Step 1: Determine Your Buying Power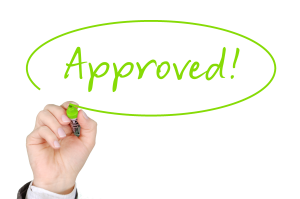 The crucial first step to purchasing a home is determining how much home you can afford. Our preferred lenders will work with you to find the right mortgage financing to fit your needs. After learning a bit about your financial situation, credit, and current debts, they can help you determine your realistic budget, make sure you understand your credit report, and review your down payment and mortgage options.
Low down payment options are available for qualified buyers, and when you use a Highland Homes preferred lender, we'll even pay select closing costs to help you save even more money on your new home in Tampa!
The mortgage process is often noted as the most intimidating part of the homebuying process, but it doesn't have to be! Rather than fearing it's not possible, talking to a trusted lender can help you discover how to accomplish your dreams.
Step 2: Location is Key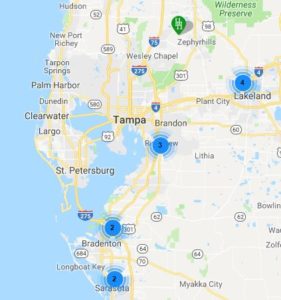 The convenience of living near the things that are most important to you, whether that be family and friends, your job, attractions or great schools, can affect your quality of life. When considering locations for your new home, be realistic about things like your daily commute, how long it'll take to get to the nearest grocery store or restaurant, and what activities are nearby.
Do you want to be in an urban environment, quiet suburb, or semi-rural locale? The choice of location also plays a role in the overall cost of your home, as well as it's long-term value, so keep that in mind when selecting the right combination of home and location that works within your budget.
Step 3: New vs. Used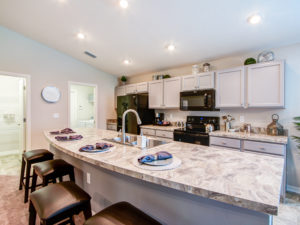 Choosing between a new construction home or used (resale) home is a clear-cut decision for many, while others don't have a strong preference.
Resale homes are appealing to buyers who prefer an established neighborhood or location near the city center. Some people feel that older homes have more character. However, keep in mind that with age comes the potential need for repairs and renovations, or issues with pest infestations and mold. The upfront purchase price may seem appealing, but keep in mind the cost to tear out old flooring or remodel the kitchen to suit your needs. And, repair costs can add up to $30,000 or more to rewire electrical, service plumbing, replace an old water heater and appliances, re-grout tile, and re-shingle a roof.
On the flip side, when buying a new home in Tampa, you get benefits on structural safety, home design, and your finances. New homes are built to the latest building codes for structural stability, hurricane safety, energy efficiency, and your health and security. New homes also feature the most modern layouts and design features, as well as the knowledge that everything is truly brand new — you're the first to use the oven, sleep in your bedroom or take a shower in the master bath
When you build your new home with Highland Homes, you select your ideal neighborhood and home layout, then pick from hundreds of options to perfectly design every room in your new home — no need for renovations after you move in! Since everything is brand-new, without existing wear or tear, you don't have to worry about setting funds aside for repairs. And, we include a one-year builder warranty and 2-10 Homebuyers Warranty, along with manufacturer warranties on many of the products in your new home, for additional protection and peace of mind.
If you're not sure of your preference, we suggest doing some research. We've written a number of articles on the subject and Florida Realtors® can help show you both options.
Step 4: Start Your Dream Home Search
Now that you know your budget and have decided on a location, it's time to get out and start looking! Think about the home design features most desirable to you. Do you want single level living? Are you set on formal living and dining rooms, or do you prefer a more casual, great room layout? Do you need additional space for guests or a home office? If you've decided new construction is the way to go, our Tampa New Home Specialists can help you to select the perfect neighborhood and home plan to suit your needs. With both single-family homes and townhomes in Tampa, we offer a wide range of home layouts in price points from the mid $100's to $300's, and are sure to have the new home that checks all of your boxes.
Step 5: Design Your Home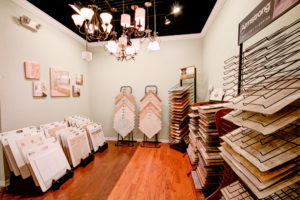 Perhaps the best part of building a new home is personalizing your new home to your style and needs! When you build with Highland Homes, you will work with the professional designers at our Personal Selection Studio to perfectly design every room in your new home.
If your budget is tight, choose from a wide variety of included colors and features with more than 30 included countertop choices, several on-trend cabinet selections, an array of flooring choices, and much more. If you have extra budget to spend, you may decide to add luxurious upgrades like black stainless steel appliances, granite countertops, or wood vinyl plank flooring! These upgrades can provide major wow factor and increase your property value in the future, while not adding much to your overall monthly mortgage payment.
Why spend time and money on costly renovations in a used home when you can buy new, select your features and finishes up front, and have your new home built with everything you are looking for and ready to enjoy the day you move in!
Need a little help getting ideas for the available options and design styles you want to incorporate into your new home? Check out our Pinterest boards for inspiration!
The dream of homeownership is more attainable than you may think, and we're here to make it a reality! Our Tampa New Home Specialists will walk you through every step of the way, from connecting you with a trusted mortgage professional, to picking out the perfect home, to celebrating with you when you get the keys to your new home. To start your personal journey to homeownership, connect with the New Home Specialists by calling or texting 863-797-4999, emailing us, or learning more at www.HighlandHomes.ORG.
---
Tags:
rent vs own
home in Tampa
owning in Tampa
renting in Tampa
Tampa Bay homes
IRS
real estate
renting versus buying
first-time buyers
tampa
Tampa Bay
Tampa real estate
---