blog
Affordable Lakeland Homes Make Central Florida a Desirable Location
Affordable Lakeland Homes Make Central Florida a Desirable Location
Posted:
August, 30, 2011 |
Categories:
General Info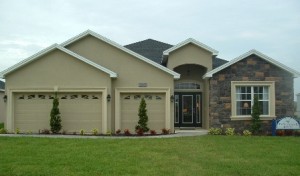 Why do people find Lakeland, Florida to be one of the best places to live in the country? An affordable housing market with beautiful Lakeland homes is most likely the number one reason. In the most recent news released by the National Association of Home Builders (NAHB) showing the most affordable places to live in the country, Lakeland/Winter Haven, Florida was at the top of the list.
The Lakeland/Winter Haven area is located in Central Florida, between Orlando and Tampa, and is an attractive community for commuters to both metropolitan areas. The housing is affordable and there is plenty to enjoy in this area.
For commuters, there is a direct route via Interstate 4 to the major highways in Tampa and Orlando, so the ride to and from work can be less than 30 minutes.
Also, the Lakeland/Winter Haven area is known for its many lakes, the major shopping areas like Poston Park and Lakeside Village and also the community parks and recreation. "Our buyers love the small town atmosphere, yet they can also be at the theme parks in Orlando, the museums in Tampa or beaches in St. Petersburg in just a short drive," says Amy Cooper, Marketing Manager for Highland Homes.
Tampa home builder Highland Homes has been selling homes in this area for over 40 years and prices now are similar to the prices built in the 1980s.
For more information about new homes in Lakeland or Winter Haven, visit the Highland Homes website.
---
Tags:
NAHB
Highland Homes
Lakeland homes
Tampa home builder
Lakeland
Lakeland home
tampa
---