blog
What You Don't Know About Your Credit Report Could Hurt You!
What You Don't Know About Your Credit Report Could Hurt You!
Posted:
June, 13, 2010 |
Categories:
General Info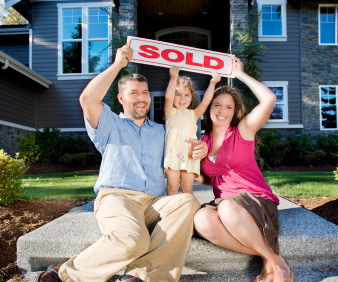 When you are applying to buy a new home, how does your potential mortgage lender know if you are a good risk? They need to determine your ability to repay your debt and make payments on time. In order to make this decision, your lender will look at your credit report. They will typically purchase this report from one of the nation's three major credit reporting agencies. They also look at your credit score, which is calculated by a number of factors such as your payment history, employment history and all manner of things about you. The higher your score, the more likely you are to pay back your loan.\n\nYour credit report is your opportunity to demonstrate to lenders that you are earnest about your promise to repay your loan. It's best to view it as a tool that can help you and learn how to make it work for you. A recent post about the Four Myths About Your Credit History on the Equifax Personal Finance blog puts to rest some of the intimidating myths we've all heard about credit reports and could be your first step toward looking at your credit report in a new way and making it work for you as a new home buyer.\n\nCentral Florida home builder Highland Homes believes the American Dream should be affordable, but easy & efficient, too. We are dedicated to helping you with all aspects of the home buying experience, including financing your new home. While you are free to choose any mortgage company you wish, we invite you to use our preferred lender, Shelter Mortgage. Using our preferred lender will save you money! See how you can save up to $5,000 on closing costs by using Shelter Mortgage.
---
Tags:
Shelter Mortgage
Florida home
personal
credit history
Equifax Personal Finance Blog
Highland Homes
central Florida home builder
Florida home builder
mortgage
Florida
FL
credit report
central florida
---