Posted:
August 7, 2019 |
Categories:
News
|
Design and Decorating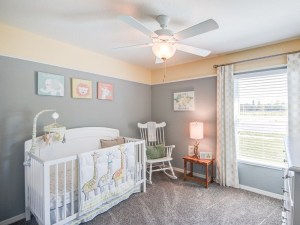 Florida is known as the Sunshine State, and since yellow represents sunshine, it seems like a perfect fit to incorporate this cheery color into the décor of your new Florida home! Yellow is the color most associated with happiness, optimism, and creativity, bringing attention, energy, and cheerfulness to any space it's found in.
Despite all of the uplifting feelings yellow gives off, it can still be a hard color to decorate with due to its bold nature. In fact, yellow is the brightest color in the visible spectrum, making it the most noticeable color by the human eye! Knowing that, how do you incorporate yellow into the décor of your new Florida home without feeling like it overwhelms the space? Here are our top tips!
Go Soft Instead of Bright
Look for softer, creamier versions of yellow instead of starting with a bold yellow. Using muted yellows can be easier to tolerate while still giving off feelings of joy and happiness. Creamier yellows tend to have more white or tan undertones, making them easier to incorporate in your home's décor, due to their more natural shade.
Choosing the Right Shade for Paint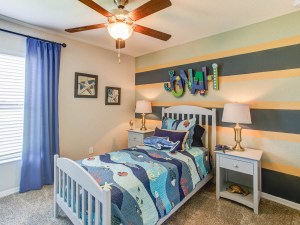 When choosing a shade of yellow to paint a space, experts recommend looking at the bottom color on the paint swatch to find the root colors of the shade. Dee Schlotter, senior color marketing manager for PPG Paints, says, "For example, if the bottom color is green, the yellow at the top of the card will have subtle hints of green infused into it." Once you've selected the hue you like, go a few shades lighter than you think you should if you're painting an entire room. And, keep in mind, warmer yellows tend to work better on walls, while more vibrant yellows are better for splashes of colors, such as on front doors or as accent walls.
Think Accent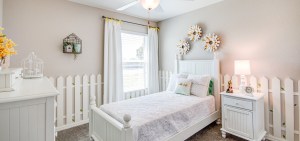 Yellow is best used as an accent color in your new Florida home, especially if you prefer it in a bright shade. It pairs well with a wide variety of neutrals and other colors from black to blue. Adding pops of your chosen shade of yellow can be as easy as incorporating it in a room's décor—artwork, decorative pillows, blankets, and even flowers. You can even incorporate it in more whimsical ways, such as using a printed wallpaper featuring lemons or a shower curtain showcasing yellow rubber ducks in a child's bathroom.
Go Big and Bold
If you're really in love with the color yellow, go big by choosing a bold piece of furniture in yellow. Retro design schemes are in right now, and painting a Midcentury modern piece of furniture yellow is the perfect way to incorporate a 70's vibe. Or, try adding a side chair covered in a geometric print with shades of yellow.
For more design inspiration for incorporating color into the décor of your Florida new home, view our Pinterest gallery.
At Highland Homes, we build Florida new homes designed for your life in desirable locations including Lakeland, Ocala, Tampa, Bradenton, and Riverview. For more information on our new homes, contact our Florida New Home Specialists at 863-797-4999 or visit www.HighlandHomes.org.
---
Tags:
color schemes
design trends
Highland Homes
interior design
new Florida home
---