Blog Articles for September 2018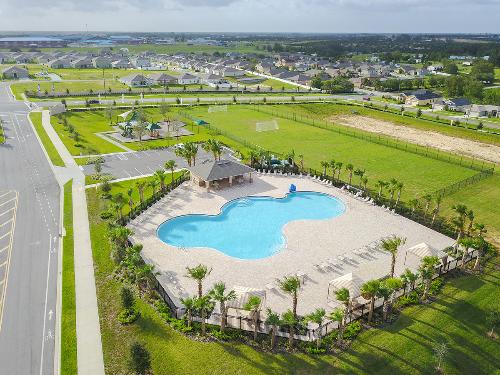 The quaint city of Davenport offers a small-town feel while being conveniently located near some of Central Florida's best attractions and amenities! Centrally located between Orlando and Tampa, and just a few minutes from I-4, you can easily access the many attractions and amenities found in these nearby cities ...
By Gregory Urbano from St. Petersburg, Florida, USA (Sarasota Panorama) [CC BY 2.0 (https://creativecommons.org/licenses/by/2.0)], via Wikimedia CommonsAre you searching for a new home in an incredible beach town? Then look no further than Sarasota, Florida, one of the top beach towns in the entire

We have exciting news to share - Samsung stainless steel kitchen appliances are included as a standard feature in every new Highland home in Florida! ...
Are your college-aged or older children contemplating living at home for the first few years of adulthood? Do you have aging parents that need daily care? These are things many of today's families have to think about, and new home builders are designing home plans to make these changing family

If you're searching for a home for sale in Ocala, FL, we have exciting news for you! Join us Saturday, September 15 from 10 a.m. to 5 p.m. and Sunday, September 16 from 1 to 5 p.m. for a Grand Opening Celebration at Summercrest, a gated community of new homes in Ocala, FL with prices from the