Blog Articles for March 2018
Searching for your first home in Florida? Then start your search in Tampa or Orlando, two of the top markets for first-time buyers in the US! And to make things even better, these are two great cities where you'll find Highland Homes neighborhoods offering spacious, comfortable homes for nearly

It seems like Spring just arrived in Florida, and now Easter is here, too! If this year seems to be flying by for you like it is for us, then you may have let this holiday sneak up on you. Believe it or not, this weekend is the time to celebrate with bunny photos, egg hunts and fun-filled baskets!

Springtime means flowers, bright colors and sunshine galore! Thanks to the mild temperatures we enjoy in Florida throughout the winter months, you've likely enjoying your outdoor living spaces year-round. And, with warm spring temperatures and longer days, it's likely you'll begin spending even more

Making the decision to buy a home in Florida is exciting and means starting a new chapter in life. And, preparing to take on a mortgage requires thought, preparation and a good team of professionals around you to help the process along. ...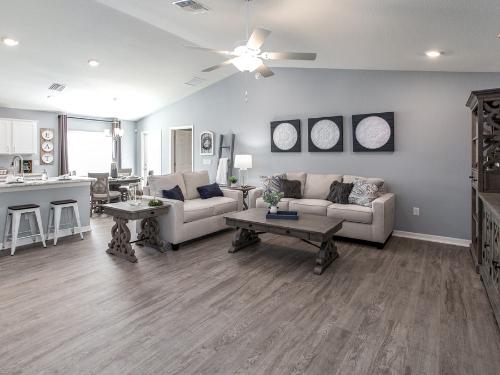 Building a new home in Florida is an exhilarating and fulfilling experience. And when you build your Florida new home with Highland Homes, you will work with a professional designer to choose the features, finishes, and colors that will turn your new house into a home that matches your style and needs! ...
Our designers are continually looking to offer the design options you want for your new single-family home. Read on to learn about some of the hot, new selections available to you at the Studio!
With warm weather and longer days headed our way, families are already planning vacations, sleepover camps and other ways to keep the kids occupied throughout the many weeks of summer. When you own a new home in Winter Haven at our Eloise Oaks community, a top vacation destination for families with

If you're on the hunt for a new home in Tampa Bay, join us Saturday, March 17 from 10 a.m. to 5 p.m. and Sunday, March 18 from 1 to 5 p.m. for a Grand Opening Celebration at Landings at Alafia, a gated community of luxurious townhomes in Riverview priced from the $170's!Located off Gibsonton Drive