Posted:
June, 23, 2010 |
Categories:
General Info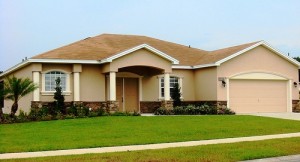 Highland Homes has received another outstanding accomplishment. The central Florida home builder was recognized this month by Trend Magazine as one of the top 200 Private Business in the State of Florida. This is just another accolade that the company, based out of Lakeland, Florida, can add to their arsenal of success stories. Since the downturn in the market in late 2006, this privately held home builder has been recognized for outstanding business practices and high sales achievements. While hundreds of other builders have gone out of business or filed for bankruptcy, this builder has clawed its way to the top of the ladder.
The company is lead by father and son team, Bob and Joel Adams; who have a combined total of over 50 years experience in home building. That type of experience has been proven invaluable during these tumultuous times. The company was recognized last month by Builder magazine as being the #73 builder in the top 100 builders in the nation. That position is a gain from the previous year of #84 and they continue to climb past their competitors with record sales.
When the headlines in Florida continue to focus on the negative, this company seems to find a way to put a positive light on everything in its business practice. They have increased sales and closings, they have won awards for their models in their recent Parade of Homes, their employees are continually recognized as being the top in the industry and their sales team is one of the strongest in the state. You won't find any negative news when it comes to Highland Homes. Just ask Trend Magazine of Florida, where they announced this week that Highland Homes is on their list of 200 top Privately held companies.
For more information about this story or for a reprint of the story, contact Highland Homes at 863-619-7103 or visit their website at www.highlandhomes.org.
---
Tags:
awards
award
Awards of Excellence
top 200 private business
trend magazine
---