Posted:
April 11, 2012 |
Categories:
General Info
|
Why Buy New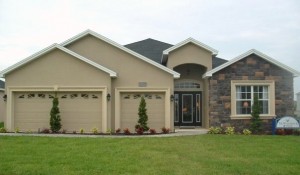 There are many benefits to buying Florida new homes over older homes that are on the market: you get a warranty, today's building codes are more structurally sound and you get to pick the interior selections of your new home. But, did you know that new homes can also help you save money? According to a NAHB Eye of Housing article, new homes are less expensive to maintain.
The article references an American Housing Survey with findings that showed 26 percent of all homeowners spend $100 a month or more on home maintenance expenses while only 11 percent of new homeowners spend that much. In fact, 73 percent of new homeowners spend $25 or less a month on repairs according to the article.
It doesn't stop with home maintenance either: the same holds true for energy efficiency. Today's homes are built to be more energy efficient than homes built just 5 years ago. Homeowners spend 78 cents per square foot a year on electricity while new homeowners spend just 65 cents per square foot annually. Also, owners of homes with piped gas average 53 cents per square foot annually, and new homeowners spend 38 cents per square foot a year.
If you want to put some money back in your pocket by purchasing a new home, then give us a call. We build energy efficient Central Florida new homes designed for you. No need to make renovations or repairs and no surprises. We work with you every stop of the way to make sure that you're getting the home of your dreams.
For more information about Highland Homes, visit our website.
---
Tags:
eye of housing
NAHB report
NAHB
Florida New Homes
florida new home
central florida new homes
Florida
new home
Central Florida new home
FL
New Homes
central florida
---