blog
Home Buying 101: 6 Tips to Qualify for a Mortgage When You Are Self-Employed
Home Buying 101: 6 Tips to Qualify for a Mortgage When You Are Self-Employed
Posted:
May 26, 2016 |
Categories:
General Info
|
Home Buying 101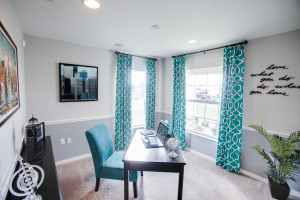 Own your own business? Being your own boss boasts a number of perks like a flexible work schedule and lenient dress code (we know, it's pajamas). Regardless of what you wear, we know business owners work their tails off to make a good living, often working much more than a standard 40-hour work week.
If you own your business and are considering buying a home in Florida, you deserve it! Here's what you need to know about qualifying for a mortgage when you are self-employed.
1) You will need to provide documentation of your business income
Typically, borrowers are expected to provide personal documentation including 2 months of most recent bank statements, recent stock brokerage and 401K statements, driver's license, social security card, copies of divorce decrees and child support orders (if applicable), along with income verification.
According to Ricky Peacock, Owner of Home Solution Lenders, Inc., self-employed borrowers need to be prepared to provide:
a. Last 2 years of Personal Tax Returns including all schedules
And, if a corporation,
b. Last 2 years of Business Tax Returns including all schedules
c. Last 2 years of Schedule K-1 tax form
d. YTD profit and loss statement (if requested)
Even though you provide your tax documents, you will also need to complete forms giving your mortgage lender permission to request your tax records from the IRS. And, if you've been self-employed for less than two years, you may be asked for additional documentation to prove the likelihood of your future income.
2) Tax considerations
Lenders will look at your adjusted gross income over the past two years to calculate your average monthly income. When you are self-employed, you are typically eligible for - and take - a ton of business-related tax deductions from the IRS. While this may lower your taxes owed to the government, this also lowers your adjusted gross income and limits the income a lender can use to qualify you for a mortgage. In addition, unreimbursed expenses are deducted from your qualifying income.
However, according to Ricky, "We are able to give income back for the following types of income deductions: depreciation, depletion, and mileage write offs.?
3) What if you pay yourself a salary?
As long as it has been received for two years and you are provided a W-2 from the company, your salary can be used to qualify you for a mortgage, says Ricky.
4) Can down payment funds come from company accounts?
Yes, Ricky says, but you must have a Certified Public Accountant (CPA) confirm that the funds withdrawn from the company are allowed, and will not affect the business.
5) Plan your finances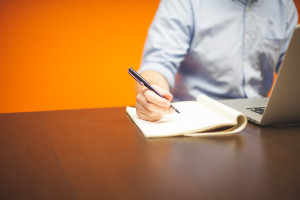 To make it easier to qualify for a mortgage, prepare your financial plan ahead of time! One option, to ensure you have enough documented income, is to write off fewer expenses in the two years leading up to your home purchase. Yes, this may mean you pay more taxes for those two years — but the payoff is owning a home which you may otherwise not be able to qualify for if your adjusted gross income is too low after tax deductions.
And, coming up with a larger down payment for your home purchase means you will be applying for a lower mortgage amount, which means a lower amount of qualifying income is required. Be creative when considering sources for your down payment — This can come from your personal savings, company account (as aforementioned), withdrawal from an IRA, borrow from your 401K, ask family members for gift funds, or even sell unwanted "junk? that's been cluttering up your closets, garage or attic.
As a caveat, mortgage programs do have rules as to the documentation of down payment funds, so make sure to discuss with your mortgage lender.
6) Get a co-signer!
If you are married and your spouse has W-2 income this may be as simple as jointly applying for a mortgage. Or, consider asking a parent or close family member to co-sign. Yes, we all hate asking for help but if your co-signer knows you are financially responsible, they just might be willing to help you accomplish the life-changing purchase — and investment - of your own home.
Highland Homes builds quality new homes priced from the mid $100's to $300's in communities throughout Central, North Central, Southwest and Tampa Bay, Florida. We are here to assist you every step of your way down your path to homeownership, from connecting you with a preferred lender who can help you find the right financing for your budget, to building your personalized dream home, and even protecting your investment with warranty coverage after you move in.
To learn more about us, browse neighborhoods and homes plans, and find your new home, visit the Highland Homes website and call our Florida New Home Specialists at 863-797-4999.
Home Solution Lenders, Inc. is a top-originating Florida mortgage lender who will work hard to get you the best loan, at the best rate, from start to closing. To discover your buying power by pre-qualifying online, visit hslenders.com.
Please note, the information contained in this blog is provided as a courtesy and should not be solely relied upon for home buying advice or information. The information provided in this blog was accurate at the time of publication but has not been verified since. Please consult with your financial, tax, legal and/or real estate professional for more details.
---
Tags:
Florida New Homes
Highland Homes
florida new home
Florida
new home
FL
New Homes
---