Posted:
March 23, 2022 |
Categories:
Communities
|
Communities>Stonebridge at Chapel Creek
|
General Info
|
Communities>Aviary at Rutland Ranch
|
Communities>Jackson Crossing
Picture this: Soaking in the sunshine on a wonderfully warm winter day. Palm trees whispering in the breeze. White sand between your toes, as turquoise blue waves lap at your feet.
Sounds amazing, right? If you are considering relocating to a new city or state and beautiful beaches are at the top of your wish list, we have exciting news - Tripadvisor recently released a list naming nine Florida beaches among the Top 25 Beaches in the United States!
The list, part of Tripadvisor's 2022 Travelers' Choice Best of the Best Awards, is compiled based on traveler reviews and ratings posted on Tripadvisor over a 12-month period, as well as an additional editorial process, with award-winners recognized among the top 1% of destinations on Tripadvisor.
When you live in Florida, you get to enjoy these world-class beaches, as well as renowned Florida sunshine, year-round recreation, and theme park destinations, right in your backyard! And, if you're searching for a new home, you'll be excited to learn that Highland Homes builds new construction homes in Florida just a short drive from four of the top beaches in the nation: Siesta Beach, Treasure Island, St. Pete Beach, and Clearwater Beach.
Siesta Beach
Siesta Beach on Siesta Key, a barrier island off the coast of Sarasota, is ranked the No. 2 best beach in the United States and the No. 14 best beach in the entire world! With white quartz sand as soft as powdered sugar, miles of majestic views, and underwater rock and coral formations ideal for snorkeling, it's easy to see this is one of the top-rated beaches in the world.
Siesta Key also offers a convenient, free trolley to transport you around the island, where you will find waterfront dining, quaint shopping at the Siesta Key Village, or can charter a boat or parasailing excursion.
Treasure Island Beach
Coming in at No. 19 on Tripadvisor's list, Treasure Island Beach is located off the west coast of St. Petersburg. Its own small city, Treasure Island is home to an impressively wide stretch of beach that gives you space to spread out and beckons you down to the crystal-clear waters. Treasure Island is home to several hotels and resorts, along with waterfront restaurants. And, the Suncoast Beach Trolley lets you ride from Clearwater to St. Pete Beach, visiting the many beautiful beach communities along the way.
This brings us to our next top Florida beach...
St. Pete Beach
Located just south of Treasure Island Beach, St. Pete Beach ranks at No. 22 on this year's Tripadvisor list - and, in 2021, it was ranked the No. 1 beach in the nation. Perhaps one of the best-known beaches along Florida's Gulf Coast, St. Pete Beach is a laid-back beach town ideal for casual beach vacations and relaxation. But don't be fooled – there is plenty to do to keep you entertained! Not only does St. Pete Beach offer miles of sugar-white sand and an array of watersports activities, but also beachfront lodging, restaurants, and tiki bars.
At the south end of St. Pete's Gulf Boulevard, you may recognize the legendary "pink palace," also known as the Don CeSar Hotel, which has towered over these white sand beaches since 1928 and served as the backdrop in multiple films and TV shows.
Clearwater Beach
Landing in the No. 24 slot on this year's best beaches list, Clearwater Beach is known as a fun-loving beach town with wide sugar-sand beaches and emerald waters. While relaxing on the soft sand, it's not uncommon to look see parasailers gliding by, jet skiers zooming about on the water, and paddleboarders gliding along in the calm spots. Clearwater Beach is also home to Pier 60, which hosts a nightly festival with street performers and craft vendors, providing all-day activities and fun at this beach!
Local's tip: This is a very popular beach, so arrive early in the day to snag parking and your perfect beach spot.
New Homes Near Florida Beaches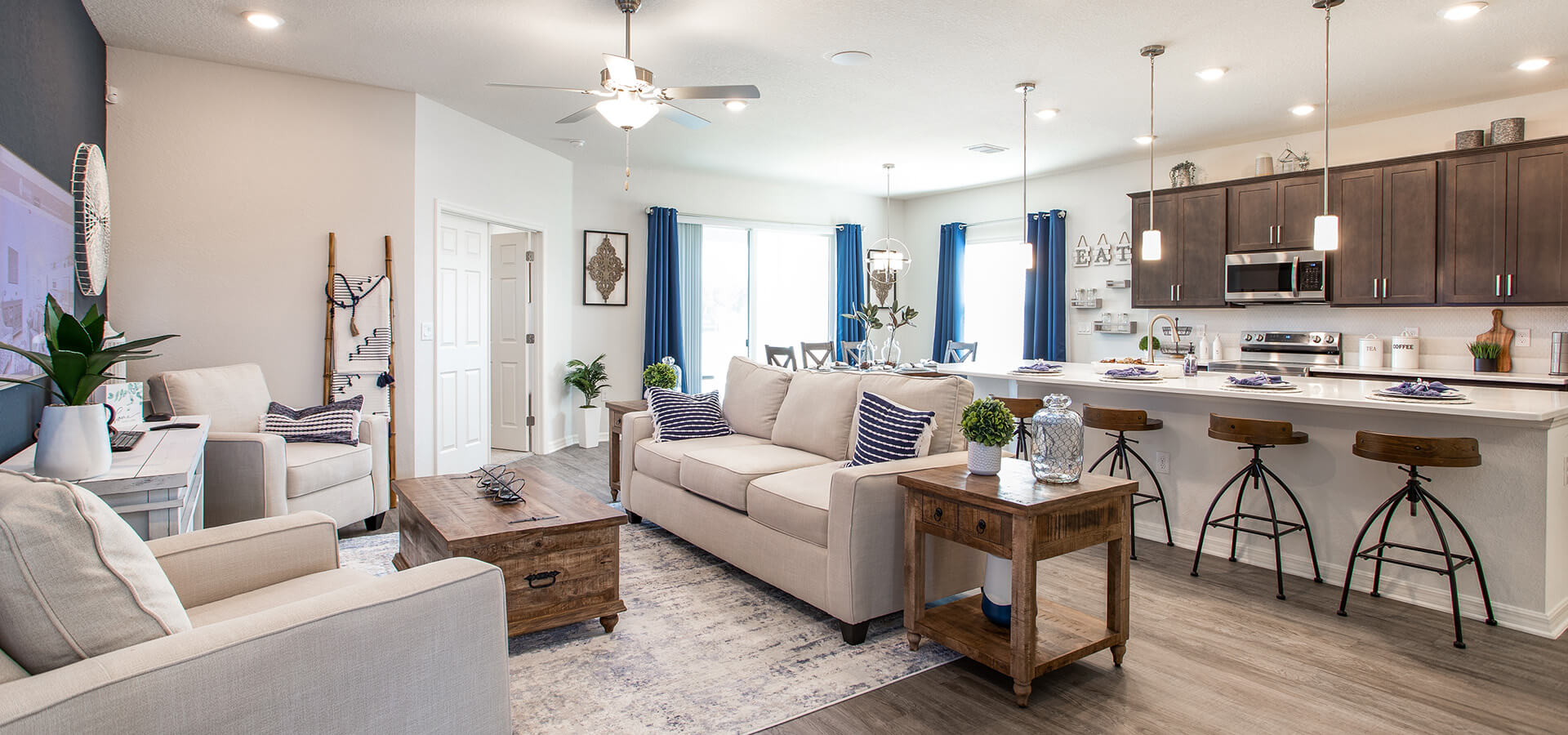 Perhaps the only thing better than visiting these top beaches as a tourist is living close by so you can enjoy the beach morning, afternoon, and evening! As a Florida home builder, Highland Homes is excited to offer you new homes near these award-winning Florida beaches!
Our new homes in the Bradenton-Sarasota area are just minutes from Bay waters and within 30-miles of the top-rated St. Pete Beach and Siesta Beach:
Aviary at Rutland Ranch in Parrish offers homes with resort-style amenities in a location reminiscent of old Florida, yet convenient to beaches, shopping, and the cities of Bradenton, Sarasota, and St. Pete.
Located near the south end of the Sunshine Skyway Bridge, which takes you to St. Pete, Jackson Crossing is situated in a beautiful, natural setting with nearby dining, entertainment, and of course, beaches! A new phase will be opening later in 2022 and interested buyers are encouraged to join the Priority List.
Heading north, new homes in Tampa Bay are as little as 45-minutes from the waters of Clearwater Beach, Treasure Island, and St. Pete Beach:
Homes are coming soon to a new phase of Stonebridge at Chapel Creek in the small Pasco County city of Zephyrhills. With laid-back surroundings and resort-style amenities, you may never want to leave home - except, of course, for a waterside meal or beach day at some of the nation's best beaches!
In the Tampa suburb of Riverview, homes will be available in late 2022 in the new phase of Ridgewood. Located just 5-miles inland from the waters of Hillsborough Bay, boating and water activities are a way of life for many in this community, and nearby highways make it easy to get to top beach destinations.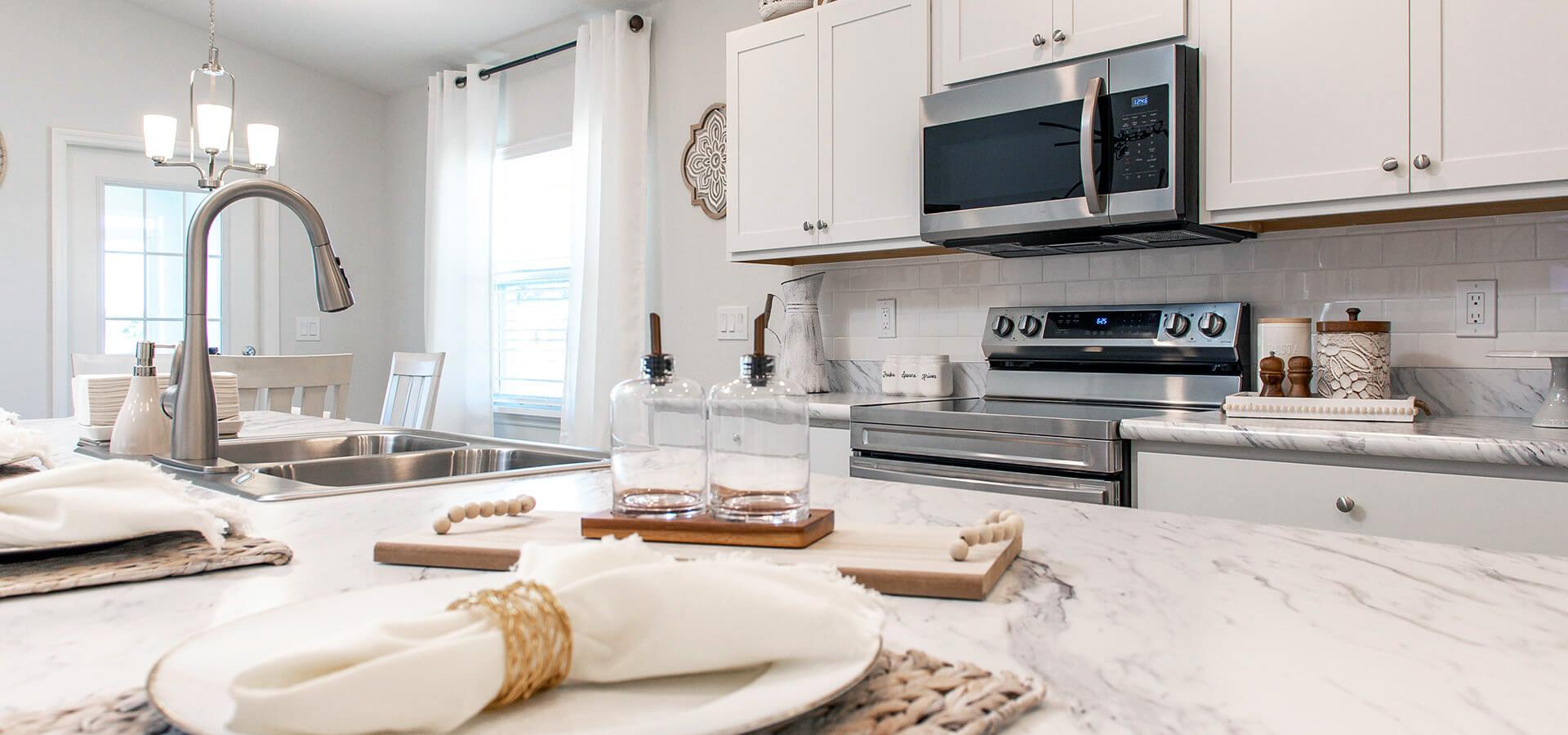 Further inland in Central Florida, living in a Lakeland new home gives you access to award-winning beaches including Treasure Island, St. Pete Beach, and Clearwater Beach within about a 1-hour drive, and East Polk County new homes in cities such as Winter Haven, Auburndale, and Davenport are about 1.5 hours from these beaches. Even living in the Ocala and Orlando areas provides you with access to top Florida beaches within about 2 hours, making them the perfect destination for your weekend getaway!
Ready to move and start loving life in your dream home near Florida beaches? There's no time like the present! Call or email our Florida New Home Specialists for help finding your perfect new home, in your ideal Florida community, with access to award-winning white sand beaches!
---
Tags:
Bradenton-Sarasota
East Polk County
Metro Orlando
Ocala
Lakeland
Tampa Bay
Palmetto
Parrish
Zephyrhills
beaches
---