Posted:
October 9, 2017 |
Categories:
News
|
Events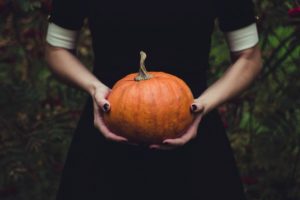 Halloween is the best time of year to indulge on candy and dress up in absurd costumes. It's also the only time people seek out the best places in Florida to have someone scare the socks off them! There's something about the Halloween season that makes people want to have an unforgettably frightful night, and luckily, we have tracked down the best haunted houses for you in East Polk County, Greater Orlando, Tampa Bay, Bradenton and Sarasota.
East Polk County
Shallow Grave in Winter Haven — This is one of the country's top-rated haunted houses with nearly 13,000 square feet of terror and not one, but two large haunted houses. Betrayal and Pavor Nocturnus are both heart racing experiences that will leave you with haunting memories. This event is not intended for children under 12.

Buckingham Terror — "Along a dark stretch of Kansas Hwy. 15 lies the Red Hollow Inn, a haven for weary and stranded travelers — rest assured, there's always a vacancy in Room 13.쳌 Are you desperate enough to stay at the only motel in the area? This haunted house in Lakeland is intended for older youth and adults, and is not recommended for little ones under 10.

Green Meadows Farm's Trail of Jack-O-Lanterns & Ooky Spooky House — Every weekend throughout October, get your kids, ages 3 and up, into the Halloween spirit at Green Meadows Farm in Kissimmee! Pick pumpkins, see Halloween displays and visit the kid-friendly haunted house. This is the perfect setting for any kid who wants to see ghosts and goblins without the boo-factor.

Sir Henry's Haunted Trail — Located in Plant City, Sir Henry's features two terrifying haunted walking trails. This year, Sir Henry's will also be home to Ominous Descent, a haunted attraction whose normal location was damaged during Hurricane Irma. This year's combination haunted experience will be open from 7 until 10 or 11 p.m. every Friday and Saturday in October, as well as Sunday, Oct. 22 and Oct. 29.
Greater Orlando
Universal Studios Orlando's Halloween Horror Nights — This year, the streets of Universal Studios will come alive with all new horrifying creatures, hair-raising monsters and unknown mutants. With nine terrorizing haunted houses, two outrageous live shows and the park's most thrilling rides, this is an event that you cannot miss. General admission, package deals and hours can be found here. Be sure to leave your costume at home and purchase tickets ahead of time to ensure a wicked good time. Due to the scare factor, this event is open only to teens and adults.

Mickey's Not-So-Scary Halloween Party — When Halloween is all about the kids, terrifying monsters and haunted houses may not be the best route to go. Disney's Magic Kingdom Park offers a safe alternative for children on select days the entire month of October. Each fall, guests are invited to dress in their favorite costumes and trick-or-treat throughout the Magic Kingdom. The boo-free celebration includes a parade and fireworks.

Orlando Haunted Yard — Going through a maze can be torturous enough, never knowing which way is out. Imagine trying to find your way out through a thick film of smoke and demons chasing you. You may find a way out, and you may not, but you have to enter to find out! This haunted maze is PG-13, ask your mom and dad before visiting.
Tampa Bay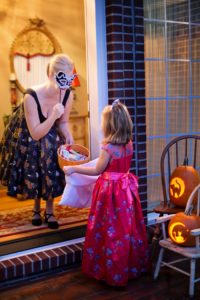 Howl-O-Scream at Busch Gardens — With seven haunted houses and a park full of mysterious creatures and monsters roaming around, you cannot miss this all-in-one frightful event. In addition to the new Halloween décor, all of your favorite attractions will be open throughout the night. Whether your bloodcurdling screams are from the frightful disguises or the shocking new roller coasters, you're guaranteed to have a trip to die for!

Fright Nights at South Florida Fairgrounds - With four full haunted houses, carnival rides, live music, food and entertainment, Fright Nights is the number one Scream Park destination in Tampa Bay!What makes this event so Spooktacular is that each year is different with varied themes, and this year's themes are Occultus, Metamorphosis, Shutter and The Cuckoo's Nest.

Scream-A-Geddon — This attraction offers six ways for you to have that Halloween panic attack that so many crave. A cursed hayride, a walk through the Dead Woods, The Pandemic, Infected, Bedlam 3D and Monster Midway all make up one of the scariest haunted houses in the country. Scream-A-Geddon is recommended for adults and teens only.

Murder House — Praised as one of the best haunted houses people have ever seen, Murder House delivers the scariest experiences from the horror genre. Intended for adults only, this haunted home is located in the heart of Thrill Kill Tampa, Florida, the streets are populated by criminals, killers, psychopaths and the corrupted.
Bradenton/Sarasota
The Haunted Trails of Oscar Scherer State Park — On October 20th and 21st, a spooky haunted trail and haunted house will open to all those who dare to enter. A trick-or-treat trail will also be available for the younger ones. This will be a frightfully fun time for the entire family with costume contests, food and more!
While scary movies can satisfy the thrill of danger, these haunted houses mentioned actually allow you to live through it. Haunted houses provide a new adventure and an adrenaline rush that only comes once a year, so don't miss out on these riveting opportunities!
Our conveniently located new home communities in Central Florida are near some of the most sought-after and popular haunted houses in Florida. For more information on our new homes, visit the Highland Homes website or contact our New Home Specialists at 863-797-4999.
---
Tags:
Orlando
Bradenton
Greater Orlando
East Polk County
Halloween
Haunted Houses
Highland Homes
Sarasota
Florida
tampa
Tampa Bay
FL
Polk county
central florida
---