blog
10 Tips and Tricks to Plan for a Smooth Move into Your New Home
10 Tips and Tricks to Plan for a Smooth Move into Your New Home
Posted:
August, 31, 2015 |
Categories:
News
|
General Info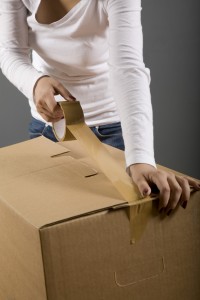 Moving into your new home is an exciting time. And, oftentimes, along with the excitement is a tinge of stress about the move itself. The good news is, with a little planning and preparation, your move can be virtually stress-free! We're going to share with you some clever ideas and a few tricks we've learned to help the move into your Florida new home go as smoothly as possible.
1. Purge
Junk drawer in your kitchen? Clothing pushed to the back of the closet? Pile of stuff in the garage? You've always wanted to tackle it, now's the time. If you can't remember the last time you've used something, you probably don't need it. This is a great opportunity to have a yard sale, donate to a thrift store or toss items if their condition is really poor. Not only will this leave you less to pack (and unpack), you may be able to make a few bucks or write off donations on your taxes.
2. Take photos
If you love the way your home theater system is setup or your favorite photos are displayed and want to replicate that in your new home, take a photo! That way, you have something to reference when you start setting everything back up in your new home.
3. Bag clothing
If it hangs in your closet, don't waste your time un-hanging, then folding, and packing, and unpacking, then re-hanging in your new closet. Instead, group hanging clothes together and throw a garbage bag over them. Make a hole in the top of the bag for the hangers to poke through, and use a twisty tie or rubber band around the top of the hangers to keep the pieces together. Alternately, moving companies and box stores can provide hanging wardrobe boxes, so you move hangers straight from the bar in the closet to the hanging bar in the box and seal them up.
4. Pack a "First Night쳌 box
There are necessities you cannot live without. Who wants to make an unexpected run to the store for toilet paper or a bar of soap? Rather than having to dig through box after box, pack all your immediate necessities in one and have that with you, or loaded to be the first box you can remove from the moving truck.
Here's a list of our suggestions to pack in your "First Night쳌 box:
-          Paper towels
-         Cleaning wipes
-         Toilet paper
-         Hand soap
-         Trash bags
-         Toothbrushes, toothpaste and basic toiletries
-         Clean bed sheets
-         Towels and wash cloths
-         First-aid kit and pain killers
-         Medications
-         Box cutter
-         Common tools for furniture re-assembly
-         Phone charger
-         Snacks and drinks — Make sure you have lots of water to stay hydrated during the move!
-         Pet supplies
5. Wrap your drawers
If you've hired movers, they should do this for you. If you're doing it on your own, you can order large rolls of plastic wrap on-line or usually find it at your local hardware store. This makes the move-out and move-in so much faster than emptying drawers into boxes. Wrap from top-to-bottom and side-to-side to prevent spillage; US Cargo Control offers additional tips for wrapping rugs and furniture piece.
6. Color code
An even simpler way than writing the room name on your boxes is to simply assign each room a color, and stick a colored label or piece of tape on each box. And, instead of placing labels on top of the boxes, place them on the sides for easier reference when unloading the truck.
7. Organize bolts and screws
When you're disassembling furniture and the like, put all the little loose parts in a plastic bag and tape it to the bottom of the piece, eliminating the frustration of lost parts later.
8. Separate liquids
Ever had a bottle of shampoo explode in your suitcase? Yeah, it's no fun, and you don't want soaked boxes or items when you are moving. Instead, use plastic storage totes or an empty garbage can to carry cleaning supplies, bath toiletries and other liquids.
9. Fill space and secure items
Most moving-day damage comes from items shifting during transportation. Wrap breakables in bubble wrap, towels or even t-shirts and socks. Pack items tightly in your boxes and fill "dead air쳌 space with packing materials or the aforementioned linens and clothing. Use thick foam or moving blankets between pieces of furniture so they don't rub on each other. You want everything in the truck packed tightly or tied down so it can't shift - Use tie-downs to keep heavy pieces in place. And, when you are loading the truck, try to evenly distribute the weight of heavy pieces — IE place the refrigerator at one end of the truck, and heavy armoire at another, so all the weight is not in one spot and pushing against everything else.
YouMoveMe.com provides additional helpful tips on packing specific furniture pieces and loading the truck like the pros!
10. Keep important documents with you
Medical records, insurance papers, financial or mortgage documents, service agreements, vehicle titles, and anything else with your personal information or which you may need to refer to during the move should be kept together in one file, and be kept with you.
We hope these tips help you to prepare for your move - we want every memory in your new home, from the very first through those in years to come, to be happy memories.
Haven't found your Florida new home yet? We build new homes in Tampa Bay, Central, North Central and Southwest, Florida with pricing from the low $100's to low $300's. Choose from more than 30 home plans designed for your life in more than 25 communities offering everything from easy-maintenance townhomes to estate homes on acreage. To browse our communities, home plans and review feedback from Highland Homes' customers, visit the Highland Homes website.
---
Tags:
florida new home
Florida
new home
FL
---