blog
12 Reasons to Buy Florida New Homes, Over "Used" Homes
12 Reasons to Buy Florida New Homes, Over "Used" Homes
Posted:
March 28, 2012 |
Categories:
General Info
|
Why Buy New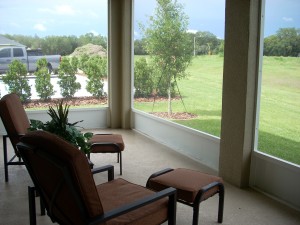 Shoppers, I'm sure you will attest that you would almost always rather buy something new than buy it used. For example, cars - warranty, features and new car smell vs. questionable (or lack of!) maintenance and what the heck is that funny smell — or mattresses — sanitized from the factory or well, I don't think I need to elaborate here.
Your home is probably the largest purchase you will ever shop for, so choosing Florida new homes makes sense for many of the same reasons. Here are some of our favorite reasons to buy new:
Everything is new and shiny! No wear, no tear, no funk, no gunk, and best of all
No surprises! You don't have to worry about hidden damage, like mold, pet urine or termite infestations.
Warranty. Highland Homes provides you with a one-year builder warranty, and a two-year mechanical warranty and 10-year structural warranty through Bonded Builders. In addition, many of the products in your home are covered by a manufacturer's warranty. Oh yeah, and we pay for a one-year termite warranty.
No repairs. There is no need to replace drywall because of water stains from leaky A/C, or replace stolen light fixtures/sinks/doorknobs/wiring/or any of the other items that are commonly torn out of foreclosure homes.
Health and safety. You don't have to worry about hidden mold, and today's building codes are designed for a more structurally secure and hurricane-resistant home, plus electrical system standards, fire stops in the walls, and smoke and CO2 detectors.
No renovations. Your Highland Home is designed by you, with no need to rip out someone else's choice of pink wallpaper, wood paneling or 40-year-old red shag carpeting.
Design. You design your new Highland Home with hundreds of included and upgrade options at our Personal Selection Studio, so your home is perfectly designed to your style, taste and needs.
Energy efficiency. Homes built today are more efficient than homes built even 5 years ago.
Longevity. With improving technology, products and materials are built to last longer. Plus, with no existing wear, you will take advantage of the full product life.
Communities. Our Highland Homes communities are designed near all of your conveniences and amenities, and with community standards, your neighbor won't turn his old toilet into a flower planter in the front yard.
It's easy! We'll walk you through every step of the process, from qualifying for a mortgage, designing your Central Florida new home and understanding (and watching!) the construction, to closing and ensuring your happiness with your home after you move in.
Your home's history starts with you, and the memories you make.
For more information about buying a new home, visit the Highland Homes website, or contact us and speak with one of our new home representatives!
---
Tags:
new v. used homes
Florida New Homes
Highland Homes
florida new home
central florida new homes
Florida
new home
Central Florida new home
FL
New Homes
central florida
---