blog
4 Ideas to Set the Mood for Valentine's Day at Home
4 Ideas to Set the Mood for Valentine's Day at Home
Posted:
February, 10, 2016 |
Categories:
News
|
Events
|
Design and Decorating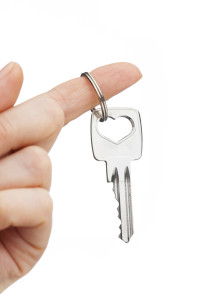 Make your Valentine's Day a memorable one by using your home as your private, romantic and affordable getaway from the hustle and bustle of daily life! The pressure of planning Valentine's Day may lead you into taking the expensive route to satisfaction. You might be thinking of ordering some $50 roses, going out for a $100 dinner, and buying an $80 gift and by the time Valentine's Day is over, you've spent more than $200. Instead, why not use what you've already got to celebrate the holiday, and create a memorable day in your beautiful Florida home.
Here are a few brilliant and temporary ideas to get in the Valentine's Day mood:
Turn your home into a spa resort!
A couple of bottles of wine chilling over ice, intoxicatingly fragrant candles, hot towels and a steamy bubble bath is sure to set the mood. To get the true spa experience, have some relaxing music playing in the background, use decorative scented bath bombs, and be prepared to give your partner a soothing shoulder massage. Don't forget to lay out the rose petals and decorate the bedroom with red pillows and more candles! For dinner, a healthy strawberry pecan salad or some brown-sugar salmon will perfectly top off the night. If you have children in your home, find a sitter so you can relax and enjoy the evening alone. It doesn't take much to turn your home into one of the coziest — and most private — spas!
Bring the movie theater to you!
Who said Netflix® and chill couldn't be classy? Bring the movie theater to your home by getting vintage popcorn buckets, box candy, making movie ticket invites and ordering a heart-shaped pizza! Decorate and prepare the couch to lounge with comfy throw blankets, pillow and perhaps a sweet or silly stuffed animal. For a gift to make the evening special, get a cool vintage popcorn maker and some heart-shaped chocolates to enjoy together. This is an evening which can be enjoyable for couples or families. Turn on episode 1 of something new and let the cuddle fest begin. Happy binge-watching!
Have a productive DIY night!
Why not get a project done together? Find a DIY project on Pinterest and make something that you could really use around the house with a loved one. If you have little ones you could even get the whole family involved!
Here are a few common DIY projects to consider:
Welcome mats

Canvas paintings

Jazzing up a boring bookshelf

Photo collage wall of your favorite memorable moments

Message center or drop zone

Floral arrangements
For more DIY and decorating ideas, check out our Pinterest boards!
Bring the arcade to your home!
What says fun like having a game night with your loved one? A little healthy competitive spirit is sure to get the blood pumping and laughter rolling. First, start off by deciding whether you're going to play the newest video game release, an old school game, or even a board or card game. Buy a cool chalk board for keeping score (this can be incorporated into your décor as a family message center after game night) and get a couple of door prizes that you think your loved one would like. Make it competitive by leaving an invite that says "Game On!쳌 with the list of games you're going to play. Gather up some refreshments, plenty of snacks and tons of enthusiasm. It's okay to let your loved one win; after all, Valentine's Day only comes once a year!
Want more ideas on crafts or planning a Valentine's celebration? Check out our Be My Valentine board on Pinterest!
No matter how you decide to spend your Valentine's Day, we hope you make it a memorable one with your loved ones! And, if you are looking for the ultimate gift to give your sweetheart, we're offering sweet savings right now on new homes in Florida. Click here to learn how you can save up to $18,517 on your new home through Feb. 29, 2016, and give a gift in which you can live, love and create memories for many years to come — a beautiful new home, designed for your life.
---
Tags:
Florida home
tips
decor
decorating
Pinterest
highland homes pinterest
new homes in florida
holiday sales event
Highland Homes
sale
decorating tips
Florida
new home
FL
New Homes
---