Posted:
February 24, 2011 |
Categories:
General Info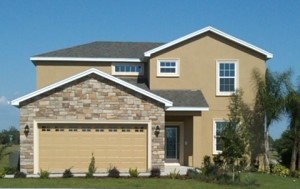 Your rent was raised again; your nosey landlord refuses to come by and fix your broken sink, but still wants to know everything that's happening in your life; and you really want to adopt a puppy that you saw outside of the supermarket, but your rental doesn't allow pets. Maybe it's time to stop renting and start considering the purchase of new Florida real estate.\n\nThere are many advantages to purchasing a new home:\n
\n
Traditional Perks: These are the ones you've been hearing about for years such as tax benefits, equity and stability. The traditional perks put money back in your pocket.
\n
Customizable: When you purchase a new home, you get to build it from the ground, up. That means you get to customize your home to fit your lifestyle. You can use Highland Homes' Selection Studio to pick out the cabinetry, fixtures, appliances, countertops, lighting, flooring and more that fit your tastes.
\n
Security: When you buy a new Highland Home, you get an added peace of mind — a warranty! That means you can own without worrying about the "what-ifs쳌. You'll be covered by a one-year Builders warranty, which covers most materials in your home against defects and issues, and a 2-10 Home Warranty, covering mechanical items for 2 years and structural materials for a full 10 years. Plus, since we use all reputable, name-brand materials, most products carry a manufacturer's warranty, like the 10-year warranty coverage on our Amana air conditioning compressors.
\n
Satisfaction: One of the best feelings in the world is walking into a new home and knowing that it's all yours. No more nosey landlord or rules against pets. You won't even mind doing yard work.
\n
\n
Florida new home builder
Highland Homes can even help you get into your dream home sooner than you think. With credit restoration services by Bill Lavender, $99 out-of-pocket for qualified buyers and homes starting in the low $100,000s, there's no reason why you shouldn't finally kick that rental to the curb.\n\nFor more information, visit the
Highland Homes
website.
---
Tags:
real estate
Florida real estate
Highland Homes
florida new home
renting versus buying
Florida new home builder
Florida
new home
FL
---