blog
Cheaper to BUY than Rent - Save Money and Purchase a New Home in Tampa, Orlando or Lakeland
Cheaper to BUY than Rent - Save Money and Purchase a New Home in Tampa, Orlando or Lakeland
Posted:
October 29, 2012 |
Categories:
Communities
|
General Info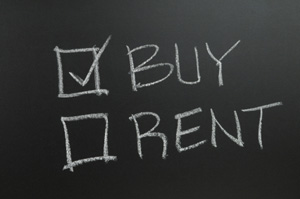 Have you been trying to decide whether or not you should rent or buy? Real Estate giant, Trulia, recently released a report that may help you make that decision — their report shows that buying a new home in Tampa, Orlando or Lakeland-Winter Haven is cheaper than renting.\n\nHow is this possible when home prices are rising? Well, average home prices have risen 2.3% year over year in August, but rents have risen more (4.7%). Those numbers mean that buying is now 45% cheaper than renting in the 100 largest U.S. metros, on average — that's a savings of $771 a month! \n\nSpecifically in Central Florida, Trulia calculates that buying is 55% cheaper than renting in Orlando, 57% cheaper in Tampa, and a whopping 61% cheaper in Lakeland-Winter Haven!\n\nTo calculate whether renting or buying is cheaper, Trulia assumed that people can get a low mortgage rate of 3.5%, itemize their federal tax deductions and are in the 25% tax bracket, and will stay in their home for seven years (the average time that American traditionally live in a home before moving). Then Trulia looked at three calculations:\n
\n
First, they looked at all the homes for sale and rentals listed on Trulia in June- August 2012 and calculated the average rent and sale prices.  By doing this they were able to illustrate the actual housing options that consumers face right now.
\n
Second, Trulia estimated the total costs of renting and buying for the typical property in a metro area over a seven-year period, factoring in costs like maintenance, taxes and insurance.
\n
Lastly, they looked at alternative scenarios of the costs of renting versus buying, by changing the mortgage rate, the income tax bracket for tax deductions and the time horizon.
\n
\nBuying a home in Tampa, Orlando and Lakeland-Winter Haven is a slam dunk, with housing costs much cheaper to own than to rent.\n\nAt Highland Homes, we build Tampa, Lakeland, Winter Haven and 
Orlando new homes
in more than 25 communities. Our beautiful homes are priced from the low-$100,000s and to make purchasing a new home even more affordable, qualified buyers can move into their new home for only $99 down.\n\nFor more information on all of our beautiful new home communities, visit the
Highland Homes
website today!
---
Tags:
Orlando
home in Tampa
Highland Homes
Trulia
Orlando new homes
new home in Tampa
new home
tampa
Orlando New Home
New Homes
---