blog
Florida among States with Lowest Taxes in Nation
Florida among States with Lowest Taxes in Nation
Posted:
May 1, 2016 |
Categories:
News
|
General Info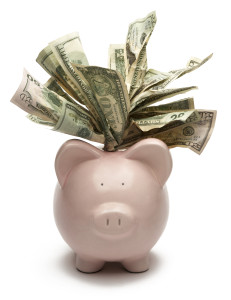 Filing taxes may not be your favorite chore, but if you live in Florida, there's good news for your wallet! Not only do Floridians enjoy beautiful weather and sandy beaches year-round, we enjoy some of the lowest taxes in the nation!
According to the finance experts at WalletHub, taxpayers in the most expensive states pay THREE TIMES more than those in the cheapest states in order to meet their civic obligations, causing residents to leave some states and move to ones that are friendlier with their hard-earned incomes. With its population on a continuous upswing, Florida is not just attracting people for its sunny weather and world-class attractions; people are moving here (and staying here) for Florida's excellent tax breaks, which in turn have helped make Florida one of the hottest economies in the nation.
With the average U.S. household paying more than $5,700 (U.S. Bureau of Labor Statistics) in federal income taxes each year, you might be wondering just how much of a difference living in a particular state can make on the amount you spend on taxes each. The finance experts at WalletHub were wondering the same thing, so they compared state and local tax rates in 50 states and the District of Columbia against the national median to calculate which states have the most and least burdensome tax rates.
Coming in as the tenth lowest tax rates in the nation, Florida is giving other states a major run for their money. Compared to the national average of state and local tax rates, Floridians pay 15.62 percent less than residents of other states. For example, the average U.S. household earns an income of $53,889, owns a home valued at $175,700, owns a car valued at $23,070 and pays 10.71 percent of income to all taxes. In comparison, Florida residents only pay around 9 percent of their income to taxes each year! Compare that to Illinois, the highest tax paying state, where residents pay 14.54 percent towards taxes and it's no wonder more and more people are choosing to move to Florida.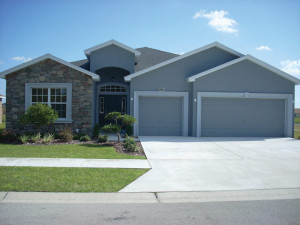 In addition, Florida is one of only seven states with no state income tax making it much easier for taxes to be filed and keeping money in your pocket every single year. Property taxes are also well below the national average of $2,127 (WalletHub). For a home priced at $165,000 in Polk County, where we recently opened Lake McLeod Pointe II, home owners will pay an average of $1,719 on their property taxes. This is around 19 percent less than the national average, allowing you to use those savings exploring the area's amazing nature venues, water attractions and nearby theme parks.
If you're ready to alleviate burdensome taxes and enjoy living with sun, fun, a great economy and some of the lowest taxes in the nation, consider making Florida your new home.
Highland Homes is proud to be owned and operated in Florida, where we build quality, affordable new homes. Find your new home in one of our conveniently-located communities throughout Central Florida, Tampa Bay, Metro Orlando, Ocala, or Bradenton. With more than 30 wonderfully designed home plans priced from the mid $100,000's to $300,000's, and hundreds of personalization options to choose from, we build homes both priced for your budget and designed for your life.
Visit the Highland Homes website or call our New Home Specialists at 863-797-4999 to find your new Florida home today!
---
Tags:
Florida home
Florida economy
low taxes in Florida
Highland Homes
new Florida homes
Florida homes
Lake McLeod Pointe II
new Florida home
Florida
FL
---