blog
Florida Real Estate Reflections and Predictions as We Begin 2014
Florida Real Estate Reflections and Predictions as We Begin 2014
Posted:
January 10, 2014 |
Categories:
News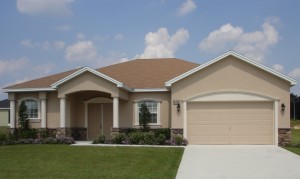 2013 was a rebound year for the national and Florida housing markets.  Florida saw a second solid year of Real Estate market improvement, with strong home value and price growth, as well as an improving job market, a growing number of new home starts, and continued affordability for local homebuyers.
For Highland Homes, 2013 marked the best year the company had seen since 2008. We saw a 49 percent sales growth over 2012 and as a result of the strong increase in sales and buyer demand, we were able to add new staff and new communities, including expanding into the Ocala housing market. 
According to the National Association of REALTORS®, there were seven housing trends in 2013 which showed an accelerated housing market recovery:
Housing prices rose faster than expected

Mortgage rates rose but remained low

Bidding wars returned

Housing affordability remained high

All-cash buyers continued to be a strong market segment

Mobile apps accelerated connections between buyers, sellers and REALTORS®

Rising rents and pent-up demand pulled more first-time buyers into the market
When it comes to the housing market's outlook for 2014, experts are predicting positive trends to carry over from the 2013 market growth. Americans are more optimistic about the recovery of the housing market and seem to be more in tune with the turnaround.
Although continued rising of interest rates and home prices comes with this market growth, Forbes is predicting a mostly positive year with these 10 likely housing market predictions for 2014:
More homes will be available

Mortgage rates will rise

Mortgages will be easier to get

Home prices will rise 3% nationally

Fewer homeowners will be underwater

Affordability will decline

Ownership will decline

Americans will move

Foreclosures will fade

Home buying process less crazed
So what does this mean for Florida homebuyers?  With prices and rates expected to continue to rise rapidly, purchasing a home sooner rather than later is your best option to get the most affordable price and payment on your new home.  While the year has only just begun, HousingWire has already reported a gaining momentum in the housing market thanks to improving consumer attitudes. Housing affordability remains high (despite rising mortgage rates) and is still the fifth highest that it has been for the past 30 years, according to the National Association of REALTORS®.  Tampa and Orlando were recently ranked among the best cities in the US to invest in a home.  Plus, with Highland Homes' $99 down payment offer, you can purchase for little out of pocket!
Highland Homes builds new homes throughout Central Florida, Orlando, Tampa Bay, Manatee County, and coming soon to Ocala. For more information about our stylish homes and communities and to find your new home, visit the Highland Homes website today!
---
Tags:
Florida housing market
Florida
housing market
FL
---