blog
Highland Homes Sponsors Achievement Academy Pro-Am Tennis Event
Highland Homes Sponsors Achievement Academy Pro-Am Tennis Event
Posted:
April 21, 2010 |
Categories:
General Info
|
Events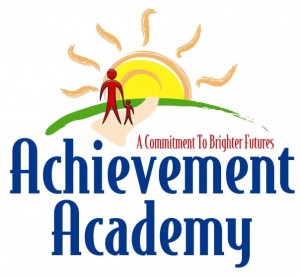 Highland Homes was the corporate sponsor for the 31st Annual Pro-Am Tennis Event benefiting the Achievement Academy in Polk County, Florida. The owners and employees of Highland Homes have been personally touched by the Academy when their own families had children who attended several years ago. Owners Bob and Joel were honored to be a major sponsor for this years annual Tennis Tournament.\n\nThe event attracts some of the top professional athlete's from Central Florida as well as some of the top rated amateurs.\n\nIt has been a benchmark year for the Tournament that started with a new venue, tennis committee, and a lot of changes. The "Wild Weather쳌 (3 tornado's) and 2 ½ inches of rain up until midnight on Friday, March 12th couldn't dampen this event. Grassland's hosted their first Pro-Am Tennis Tournament and could not have been more top-notch! \n\nThe tournament started on Friday evening with a social event for the sponsors, where they heard a graduate of the Academy speak about his own success from being a student years ago. The evening also included a welcome party for all players that included a silent auction and pasta bar. It was a great evening and spilled over the following morning for the beginning of the tournament. The tournament was played at Grasslands Country Club in Lakeland, Florida and was attended by hundreds of people to watch some great tennis on a beautiful day.\n\nThe Men's Final Match lasted 3 hours and 25 minutes! All semi-finals went into 3rd set tie-breaks. It could not have been a closer draw!! The winners were:\n
\n
Men- Joel Helm & Kevin Campbell won 7-6 4-6 7-6
\n
Women: Brianna Williams & Mia Holden 6-4 3-6 6-1.
\n
\nHighland Homes looks forward to sponsoring the event again next year. For more information about the Achievement Academy and how your support can help, go to
www.achievementacademy.com
.
---
Tags:
tour
Highland Homes
Achievement Academy
Grasslands Country Club
Polk County tennis tournament
Pro Am tennis event
Polk county
---