blog
Home Buying 101: 11 Tips to Get Your Current House Sold So You Can Buy New
Home Buying 101: 11 Tips to Get Your Current House Sold So You Can Buy New
Posted:
July 31, 2015 |
Categories:
News
|
General Info
|
Home Buying 101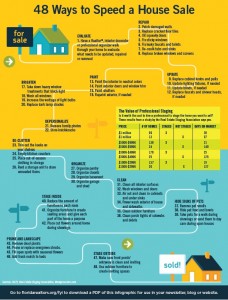 So you're super eager to build your new home with Highland Homes. Who can blame you! But, you need to sell your current home first. Here are 11 top tips to speed up the sale of your old home so you can purchase the Florida new home of your dreams!
Step 1 — Evaluate
Step back and take an honest look at your home — or, even better, enlist a Realtor or interior decorator to look at your home with fresh eyes. Start a to-do list of items which needs to be updated, repaired or removed for your home to put its best foot forward. Mark each item off as soon as it's finished. It feels good to make progress and seeing it all on paper can help you gain a better perspective of the work that needs completed.
Step 2 — Common Repairs
Some common repairs may take the skills of a professional handyman, others can generally be handled yourself depending on your skill set. Here are a few things to be on the lookout for:
- Damaged walls that need patching - This includes blemishes from nails or tape, cracks, dents from doorknobs or other "oopsies쳌 which damaged your drywall
- Replace cracked floor tiles
- Oil any squeaky doors or sticky windows
- Re-caulk tubs, showers, toilets and sinks
- Leaky faucets or running toilets? Get them fixed.
Step 3 — Update
While it may not financially be worthwhile to completely update and renovate, small items like cabinet pulls, light fixtures, blinds and plumbing fixtures can go a long way towards improving the appearance of your home to potential buyers.
Step 4 — Paint & Brighten
Repainting is the cheapest and most effective facelift you can give your home. Exterior paint and trim improves the curb appeal and important first impression to potential buyers. Inside, think neutral. A red kitchen or blue bedroom may suit your tastes, but a neutral palette allows potential buyers to visualize a blank canvas where they can add their own style.
Don't let your home carry the emotional resemblance of winter. Make it light, airy and fresh! Use high wattage light bulbs in place of dimly lit ones. Wash the windows, take down heavy window treatments that block light and replace dark lampshades with lighter ones.
Step 5 — Depersonalize
Seeing less of someone else's stuff makes it easier for your buyer to envision their own family's mementos on the mantel. Take down your knickknacks and family photos, wrap them up and get a head start on packing!
Step 6 — Organize & De-Clutter
Jam packed bookshelves and kitchen tools/appliances on the counters? Out of season clothing in closets and clutter in the garage? Pack it now, or donate goods you are not planning to take to your new home. Once again, this goes towards the blank palette allowing homebuyers to visualize the space as their new home. Removing clutter also makes rooms feel larger, and provides a fresh and inviting atmosphere.
Step 7 — Clean
And clean, and clean! Every nook and cranny, countertop, furniture, doors, windowsills, inside and on top of cabinets, outdoors, pressure wash sidewalks and soffits, and clean patio furniture and porch lights.
Step 8 - Hide Signs of Pets
Our noses are funny in the way that they can get used to smells, particularly those of our beloved furry friends. New people coming into your house may smell things which you do not. So, keep litter boxes scooped (and hidden!) and back yards picked up. During showings and open houses, hide the pet food bowls and make sure your animals are secured or out of the house.
Step 9 - Stage Inside & Out
This goes back to step one and the list your Realtor or design professional has helped you make for your house to show best and sell quickly. First, remove extra furniture and take it to storage, or sell or donate it if you are not planning to take it to your new home. Organize remaining furniture to open up space and give each room a purpose. Bathrooms should appeal to both sexes. To add a homey touch, place fresh flowers throughout the home when you're getting ready for a showing.
Neaten up any outdoor furniture and arrange it in such a way that it's inviting. Before showings, sweep your lanai and front stoop and yank any weeds which have popped up in the garden.
Step 10 - Prune and Landscape
Remove all your dead plants, replace them with new. Fill open spaces in gardens with some fresh seasonal flowers. Prune those overgrown shrubs and add a fresh layer of mulch to the beds. During the rainy summer, grass and weeds can grow quickly at your Florida home so stay on top of lawn maintenance. First impressions count!
Step 11 — Enlist a Real Estate Professional
Many of these handy tips came from our friends at Florida Realtors. Enlisting an experienced Realtor to help evaluate and sell your home is the most important step in this list. Selling a house can be a complex process. Real Estate Professionals understand your local real estate market and can help you to evaluate, price, list, advertise, negotiate and get your current house sold so you can purchase the new home of your dreams!
For more tips on speeding up your house sale so you can own the new home of your dreams, check out this handy guide from Florida Realtors.
Highland Homes builds new homes in Central, North Central, Southwest and Tampa Bay, Florida, priced for your budget and designed for your life. For a personalized consultation and to find your dream home, give us a call at 863-797-4999 or visit the Highland Homes website!
---
Tags:
Florida New Homes
Highland Homes
florida new home
Florida
new home
FL
New Homes
---