blog
Home Buying 101 — 15 Moving Day Hacks Everyone Should Use
Home Buying 101 — 15 Moving Day Hacks Everyone Should Use
Posted:
August 30, 2016 |
Categories:
News
|
General Info
|
Home Buying 101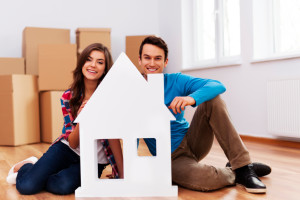 The day you've been waiting for is here! Construction of your new Florida home is complete, you've signed your closing paperwork, and you have the keys to your dream home in your hands.
Now comes the less-fun part — the move. But moving day doesn't have to be a hassle; with a little planning, it's easy to have a smooth move. And, with the power of Pinterest and these helpful tips, we're here to make sure you're packed, protected, and ready to tackle moving day and love life in your new home!
Here are 15 moving day hacks to help you move into your new Florida home and get settled in and unpacked as quickly and easily as possible!
It's Time for the Purge

Start by categorizing everything into three piles - keep, trash, and sell or donate
After taking out the trash, research your treasures - sell items worth money on eBay or using apps like OfferUp and Facebook Marketplace
Ask family, friends, and old neighbors if they need any of your other items
Have a garage sale
Donate items to charity
Pocket the cash that you made and use it to purchase boxes, moving day pizza, or new goodies for your new home

Plan Ahead

Do your research and decide whether you are going to rent a truck and do the move yourself, pack up Pods, or use a moving company
Start packing in the room you use the least — for most people, this is most likely the dining room or spare bedrooms
Work on one or two rooms per week to maintain focus and save energy
Once you have a scheduled closing date, call your movers of choice to schedule your move

Stop grocery shopping!

Eat all of your frozen, refrigerated, and fresh meals
Work on your non-perishable items last
Defrost your freezer

Color Code Your Rooms

Use color-coded stickers or tape to easily label and organize your boxes — it's much easier to see a color than decipher (your spouse's) sloppy handwriting
Before unpacking, put corresponding color-coded tape on the floor of each room in your new home to make things easy!

Make a Moving Inventory

Number each of your boxes and keep an organized list of what's in each box
Load them on the truck with the boxes you are least likely to need loaded first, in the back

This way, you can make sure that you are unpacking the most important boxes first

Make a "First Day" Box

There is going to be things you need as soon as you get off the truck — pack this box into the truck last so it can be the first thing off, or take in the truck cab or your car with you

Basic supplies — Paper towels, toilet paper, hand soap, trash bags, phone charger
Hygiene items - Toothbrush and toothpaste, clean bedsheets, towels and washcloths, change of clothes, and anything else you'll need during the day
First aid kit — Painkillers, band-aids, and antiseptic wipes, just in case of any moving day oops's!
Tools — Screwdriver, drill, and extra nuts and bolts for furniture assembly, and don't forget a box cutter!
Food and drinks — Make sure to stay hydrated, have snacks, and maybe a few take-out menus. And, don't forget food, water, and supplies for your pets!
If you have children - Put beloved stuffed animals, blankets, and necessary supplies in a box or bag you keep with you

Organize and Label Your Cords

Stuff cables into old cardboard cylinders from toilet/paper towel rolls, place them into a box, and label
Or, use zip ties to keep cords together and make labels out of masking tape

Bag Your Clothes on the Hanger

Save boxes - and time - by leaving clothes on their hangers
Make a hole in the bottom of a garbage bag, gather hangers, and poke them through the hold. Secure with a rubber band or zip tie.
Simply unwrap and hang your clothes in your big new closet!

Close off Liquids and Spices with Plastic Wrap

To prevent spills, just take-off lids, cover the opening with plastic wrap, and screw lids back on
Great for items in the bathroom and kitchen like shampoo, cooking oils, spice jars, and anything else which could come open and get messy

Use Stretch Wrap to Keep It Together

Rather than emptying and packing drawers, wrap them up!
You can buy a large roll of wrap online, in hardware stores, or from moving companies
Wrap from top to bottom and side to side to ensure contents stay secure
You can also use stretch wrap to:

Keep drawers in furniture in place
Protect furniture in the moving truck
Keep larger loose items like garden tools together

Don't Break the Breakables

Pack Styrofoam plates in between breakable plates
Wrap glasses in T-shirts for padding
Use painter's tape to make an X across mirrors - this will help absorb the shock if anything bumps them

Keep Your Jewelry Protected

Use an empty day-by-day pill container and place rings and earrings in each slot
Use an egg carton to keep earrings and rings separated
Skip detangling your necklaces by feeding one end through a plastic bendy straw

Use Rolling Luggage for Books

Books and magazines can make for heavy boxes
Instead, pack in your rolling luggage to move them with ease

Organize Furniture Hardware

When dissembling furniture, put the nuts, bolts, and screws in a plastic baggie
Tape the baggie to the bottom of the furniture
When ready to reassemble, everything is conveniently together — no missing parts or pieces!

Host a Packing Party

Crank up the music and bring out the pizza and beer
Get friends and family together to help you pack up and get ready to start life in your new home
Bonus Tip — CELEBRATE!!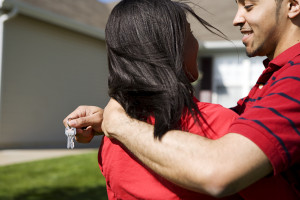 Congratulations on moving into your new home! Moving day is one of the last steps in your home buying journey and is worthy of a huge celebration. You deserve it!
Now all that's left is arranging your furniture, adding your accessories, and loving your new home. Ready to start decorating your brand new home and don't know where to start? Check out our Pinterest boards for decor ideas for each and every room in your new Florida home!
Highland Homes builds new homes priced for your budget and designed for your life in desirable communities throughout Central Florida, Tampa Bay, Greater Orlando, Bradenton, and Ocala. You're your dream home today by visiting www.HighlandHomes.ORG or calling our Florida New Home Specialists at 863-797-4999!
---
Tags:
tips
home buying tips
moving day
moving tips
home buying
Home Buying 101
organization tips
---