blog
Home Buying 101 - Crash Course in Mortgage Terminology
Home Buying 101 - Crash Course in Mortgage Terminology
Posted:
September 21, 2015 |
Categories:
News
|
Home Buying 101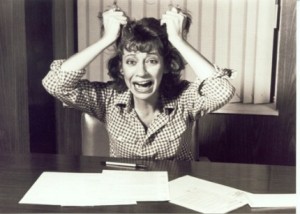 Updated November 5, 2020
Do the terms equity, escrow, and APR sound like a foreign dialect? We don't want you to be confused about any of the mortgage terms you hear when buying your new home in Florida, so with a little help from Home Solution Lenders, Inc., one of our lender partners, we've put together a handy mortgage glossary of some of the common terms you are likely to hear.
Appraisal — This is a written report estimating the value of your property. It is performed by an objective third party who will give their professional opinion on the market value of your home.
APR — Annual Percentage Rate - APR is very basically explained as the cost of borrowing money. It's a yearly rate that includes things like the loan amount, interest rate, discount points, lender and third-party fees, and mortgage insurance. Because it includes these additional items it is higher than the interest rate. (Updated Oct. 9, 2015)
ARM — Adjustable Rate Mortgage - A mortgage in which the interest rate changes periodically. Most ARMs have caps on how much the rate can change per adjustment period, and rates can adjust up or down based on the financial index at the time of adjustment. The benefits of this type of loan are lower payments due to the lower initial rate. You may also want to use this type of loan if you plan on selling the house before the rate is scheduled to adjust.
Closing — The closing is a meeting of parties to a real estate deal for formally transferring the title. In simple speak, this is when you sign the title and final mortgage paperwork and get the keys to your new home!
Closing Costs — These are loan costs for the purchase of the property, not including the sales price. This includes things like points, origination fees, recording fees, title company fees, and insurance. Closing costs can vary per lender, loan type, and area.
Closing Disclosure - As part of the TRID mortgage guidelines which took effect on Oct. 3, 2015, the Closing Disclosure replaces the HUD-1 Settlement Statement and is a disclosure of the final loan terms and closing costs. Lenders are required to provide this three business days prior to the closing so you have time to review and ask questions before you are at the closing table.
Collateral — Assets such as property or vehicles you own that are pledged to guarantee repayment of a debt.
Down Payment — Monies paid towards the home purchase which are not part of the mortgage loan. Down payment requirements can vary per loan type and lender.
Equity — The value of the property you "own" compared to the amount still owed on the mortgage.
Escrow — An account in which a portion of your monthly mortgage payment is set aside for expenses such as property tax, homeowners insurance, and PMI (if applicable). Then, your mortgage lender pays these bills on your behalf when they come due. Benefits for you include fewer checks to write and ensuring adequate funds are available for these household bills.
FICO Score — Standing for Fair Isaac Corporation, FICO refers to the credit score based on your credit history which lenders use in part to determine your ability to pay for a mortgage loan. This score often differs from a consumer credit score which you may pull from online.
Fixed-Rate Mortgage — This is a mortgage in which the interest rate and payments remain the same throughout the lifetime of the loan.
Foreclosure — The process in which a lender takes over a mortgaged property when the borrower defaults on the loan. The property is usually sold off and the proceeds are applied towards the unpaid portion of the mortgage loan.
GFE - Good Faith Estimate — A written estimate of all closing costs, escrow items, and lender charges which you will receive after a full loan application. (Updated Oct. 9, 2015: As part of new TRID mortgage guidelines which took effect on Oct. 3, 2015, the GFE has been replaced by the Loan Estimate form.)
Homeowners Insurance — Also called hazard insurance, this policy protects your home and its contents against damage or loss, as well as coverage for injury liability and theft. This is required by lenders.
Interest — The fees a lender charges for lending you money.
Loan Estimate - As part of new TRID mortgage guidelines which took effect on Oct. 3, 2015, the Loan Estimate replaces the GFE and is an estimate of the costs and terms of your mortgage. This outlines your quoted mortgage interest rate and terms, projected payments, closing and loan costs, monies required to bring to closing, APR, and TIP. This is an estimate and does not guarantee the rate or any terms until you have provided a full mortgage application and the interest rate is locked (Updated Oct. 9, 2015)
P&I — The Principal and Interest paid to your mortgage lender.
PITI — This acronym refers to your Principal, Interest, Taxes, and Insurance, the four components of a total mortgage payment. The taxes and homeowners insurance are escrowed by your lender.
Point — Discount Points and Origination Points are the two you are likely to see on mortgage documents. Origination Points are charged by some lenders to cover loan expenses. Discount Points lower the mortgage interest rate. Both are factored into the APR.
Pre-Approval — This is a written statement from the lender committing to an approved loan amount as long as all of the loan qualifications are still met at the time of closing. A pre-approval is issued after you have completed a full application and provided the supporting documentation to the lender, and all documents and credit reports have been reviewed by an underwriter.
Pre-Qualify — A pre-qualification is an estimate of how much home you can afford. This is issued prior to the pre-approval and often can be completed online and at no cost (click here for a list of Highland Homes lender partners to pre-qualify with). It involves you providing information on your income, assets, and debts, and authorizing the lender to pull your credit. This does not guarantee your loan but gives you a better idea of your price range, and what your monthly payments might look like.
Prepaids— As the name implies, these are payments made in advance when you obtain your mortgage loan. Prepaid items will be collected at closing and deposited into your escrow to pay the bills when they are due. Prepaids fund your homeowners insurance premium, estimated property taxes, and the mortgage interest that accrues between your closing date and month-end.
Prepayment Penalty — The fees a lender may charge you if you pay off the loan faster than the set payment schedule. Most lenders and loan types we work with charge no prepayment penalties.
Principal — The principal is the amount of debt remaining on your mortgage loan (not including interest).
Private Mortgage Insurance (PMI) — Simply put, this is an insurance policy that protects the lender against the borrower (you) from defaulting on the mortgage.
Purchase Agreement — A legal document that, along with your deposit, secures your home site, locks in your base price, and starts the Florida new home purchase process.
Rate Lock — This secures your quoted interest rate and will protect you from fluctuations in interest rates for a specified period of time.
Short Sale — When a property is sold for less than the amount the owner owes the mortgage company, and the lien holders (mortgage company and otherwise) agree to accept less than the debt owed.
Term — The length of time in years or months for which you will pay the mortgage.
TIP - Total Interest Percentage - As part of the mortgage guidelines which took effect on Oct. 3, 2015, lenders are required to provide the homeowner with TIP, or the total amount of interest the borrower will pay over the life of the loan. This is written as a percentage of the loan amount - so, Interest divided by Loan Amount equals TIP.
Title — Legal document showing you are the owner of your Florida home.
Title Insurance — This protects the buyer and lender against any disputes over ownership (title) of the purchased property. This is a one-time cost paid at closing.
TRID - TILA RESPA Integrated Disclosures - TRID is a set of mortgage guidelines that took effect on Oct. 3, 2015. The new rules make the mortgage process easier to understand and ensure homebuyers "know before you owe." New forms make mortgage terms easier to understand and ensure you have time to ask your lender questions and understand your mortgage before closing and signing the dotted line.
Underwriting — Mortgage underwriting is the review process the lender uses to verify all of the information provided on your loan application and determine your mortgage qualification and homebuying power.
Now that you are fluent in mortgage jargon, the purchase of your new home in Florida should be a lot easier to understand. And, if you ever have questions about mortgage terms or any step of the home purchase process, our New Home Specialists are here to help!
If you are just starting the search for your new home, we would be honored to help you find your Florida new home, priced for your budget and designed for your life. Contact our New Home Specialists at 863-797-4999 or visit the Highland Homes website to browse available home plans and communities, and contact us online!
Please note, the information contained in this blog is provided as a courtesy and should not be solely relied upon for home buying advice or information. The information provided in this blog was accurate at the time of publication but has not been verified since. Please consult with your financial, tax, legal and/or real estate professional for more details.
---
Tags:
Closing costs
Credit score
Down payment
Home buying 101
Interest rates
Mortgage
PMI and MIP
Closing disclosure
Title
Mortgage pre-qualification
Mortgage pre-approval
Mortgage application
Credit report
Highland Homes Lender Partner
---