blog
Home Buying 101: How Much Do I Really Need for a Down Payment?
Home Buying 101: How Much Do I Really Need for a Down Payment?
Posted:
April 7, 2017 |
Categories:
News
|
General Info
|
Home Buying 101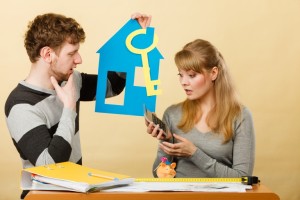 Many people delay owning the home of their dreams for the fear of not having enough money for their down payment. However, there are a lot of misconceptions about how much is truly needed for a down payment to purchase a home! Here are some facts to help you prepare you for your "intimidating" down payment on your new Florida home.
You Most-Likely Don't Need 20% Down
That's right - One of the most common homebuying myths ever told is that you'll need 20% of your new home purchase in cash before you can proudly own your new home. While having a large down payment does lower your monthly mortgage payment, handing over 20% for a new home is uncommon and, for most, unreasonable. According to a study conducted by the 2015 National Association of Realtors®, the average down payment for people born in Generation Y (1980s-1990s) was as low as seven percent and just ten percent for Generation X.
The average down payment hasn't been around 20% since the Silent Generation (1920s-1940s) when the average home cost less than $10,000, meaning Grandma only put about two grand down on a brand-new home (and gas was a mere 11 cents a gallon). How times have changed!
Different Loan Options Vary in Down Payment
Fortunately, forking over an unimaginable lump sum of money is not the norm and plenty of loan options are around with low down payment requirements. Highland Homes even offers loan programs through our preferred lenders so you can purchase with as little as $99 down with qualification! Here are a few popular loan options when financing your new Florida home:
FHA Loans — A Federal Housing Administration (FHA) loan is provided by the federal government and is especially popular for first-time homebuyers. With low qualifying credit scores, FHA loans have become the most comfortable loans to apply for in the United States. FHA loans also provide the benefit of a down payment of as low as 3.5%.
Conventional Loans — One of the most efficient ways to buy a new home is through a conventional loan program. Conventional loans (or conforming loans) are meant to conform to a set of guidelines set by Fannie Mae and Freddie Mac. Highlights include paying as little as 3% down, spreading out payments over a 10, 15, 20, 25, or (most commonly) 30-year repayment period, and lower mortgage insurance costs than an FHA loan.
VA Loans — Veterans Affairs (VA) loans are intended to help military heroes, including active service members, Veterans, and eligible surviving spouses, achieve their American dream. VA loans are provided by private lenders and banks and are guaranteed by the U.S. Department of Veteran's Affairs at extremely competitive rates. The major benefit of a VA loan is that there's little to no down payment requirement on your new home! Plus, there's no mortgage insurance required which significantly lowers your monthly payments.
USDA Loans — Also known as the USDA Rural Development Guaranteed Housing Loan Program, this loan is used to help Americans in rural communities achieve their dreams of homeownership. The program partners with selected lenders throughout the United States who will distribute loans with a repayment guarantee from the USDA — thus increasing your borrowing potential and giving you better rates! A USDA loan gives you the benefit of no money down on your new home and only $99 out of pocket with Highland Homes, covering your credit report and appraisal fees. USDA loans offer a 30-year fixed interest rate, and easy credit approval. These loans are restricted based on income and only available on homes in eligible geographic areas, so be sure to contact our preferred lender to see if you qualify.
Florida Down Payment Assistant Programs
If you are still not feeling confident in your down payment abilities, you can always apply for down payment assistance. There are a wide range of Down Payment Assistance (DPA) Programs in Florida that can help you get into the home of your dreams. There are also bonds available for most loan programs that provide down payment assistance. For more information and to answer any additional questions you may have on these convenient down payment assistance programs, contact our preferred lenders.
How Should I Prepare for My Down Payment?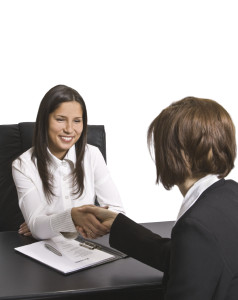 Just think — you may be able to start building your dream home for as little as $99 out of pocket! While you probably don't need as big of a down payment as you once assumed, clearing off your debt and increasing your savings can help to maximize your buying potential. Taking care of your finances can grant you a larger loan and give you a bit more wiggle room when designing your new Florida home with upgrades, choosing your favorite premium home site, and paying closing costs.
If you're just starting down the path of homeownership, chat with a Highland Homes preferred lender today to discover your buying potential. By choosing to finance your home purchase with a Highland Homes preferred lender you will save money on closing costs, take advantage of competitive interest rates, and work with a team dedicated to making your home buying dreams come true.
Please note, the information contained in this blog is provided as a courtesy and should not be solely relied upon for home buying advice or information. The information provided in this blog was accurate at the time of publication but has not been verified since. Please consult with your financial, tax, legal and/or real estate professional for more details.
---
Tags:
homebuying
Highland Homes
homebuying 101
assistant programs
down payment
loans
preferred lender
---