blog
Home Buying 101: Preparing to Buy a Home in Florida
Home Buying 101: Preparing to Buy a Home in Florida
Posted:
March 16, 2018 |
Categories:
Home Buying 101
By Cindy Tolster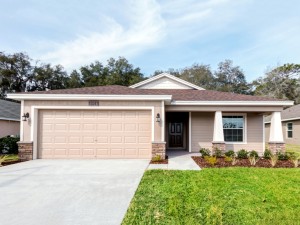 Making the decision to buy a home in Florida is exciting and means starting a new chapter in life. And, preparing to take on a mortgage requires thought, preparation and a good team of professionals around you to help the process along. As a loan officer, I work with prospective home buyers each day who are in the first steps of becoming homeowners. Some are fully prepared to dive into the home buying process; others don't know where to start — and that's normal. No matter which group you fall into, if you know a few key tips before signing your closing paperwork, you can avoid some of that stress.
Consider Before You Buy
Being financially prepared is the most important part of the home-buying process. First, you must figure out how much house you can afford. Many variables go into figuring this out — the basics include your yearly income, monthly debts, and existing savings — and getting pre-qualified can help you have a better understanding of your home buying budget. Knowing how much you have in savings will help you and your lender understand what you can afford for a down payment on the home (if required, but we'll get to that later). Your yearly income minus your debts helps you understand what is actually in your pocket to pay a mortgage each month. Once you have a big picture of your finances, you can better understand just how much you are able to put toward your dream home.
Your credit score is also an important consideration. Different loan programs have interest rate breaks at different credit score numbers. So basically, the better your score, the lower the interest rate and therefore monthly payment you might have. Generally speaking, your credit score should be 620 or above to qualify for a home loan, but different loans have different credit score qualifiers.
Working with a trusted lender can make the entire process much easier. An educated lender will update you along the way so you feel involved but not bogged down by paperwork or keeping track of documents and important dates. He or she can guide you through the prep work involved in obtaining a mortgage, and they should. In the beginning stages, gathering vital documents is crucial so you can achieve pre-approval status before even looking for a home.
Get Pre-Approved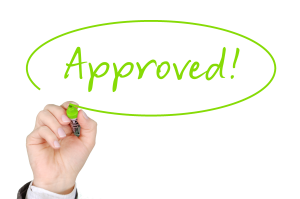 Pre-approval means you're already approved by your lender for a loan; this proves to sellers that you are serious about buying a home and sets you up for success. For pre-approval, you will need to gather the following documents: Photo ID, W-2, and 1099 forms from the past two years, pay documents from the past two years, bank statements and federal tax returns from the past two years; and if applicable, record of military orders, DD214, child support orders and divorce decree.
Part of pre-approval is determining the loan that works best for you. The four main loan types are FHA, conventional, USDA and VA loans. Most home buyers use conventional loans. This loan program has a minimum down payment of 5-20% depending upon the lender, so it's the best fit for financially prepared buyers who are interested in putting money down. Without at least a 20 percent down payment, this type of loan requires private mortgage insurance (PMI) — an additional fee on top of your mortgage payment — which is something not all buyers realize. Because most buyers want to avoid PMI costs, most conventional loan buyers opt to put 20% down.
If a 20% down payment sounds like more than you are prepared to spend, which is often the case for first-time home buyers, you might want to consider other options. Veterans United specializes in VA Home Loans in Tampa. If you are a military service member or a veteran, that 20% down payment could be reduced to nothing, thanks to the VA home loan benefit. A VA Loan does not require a down payment, and the credit score minimum is 620. This opens up a lot of opportunities for veterans looking to buy.
USDA and FHA mortgages also require lower down payments. USDA mortgages are also available with no money down, though are available only in areas designated eligible by the USDA. FHA mortgages require 3.5% down payment, which can sometimes be offset by down payment assistance programs so you can purchase with little out-of-pocket money.
Understanding the preparation involved in buying a home and having a mortgage is a small but very important step in the overall homebuying journey. The best way to determine what loan program is best for you? Talk to a trusted lender, get pre-qualified, and pre-approved.
About Veterans United Home Loans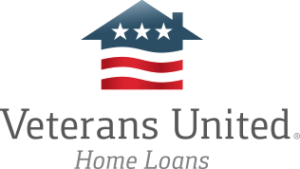 Cindy Tolster (NMLS 455905) is the branch manager of Veterans United Home Loans, Tampa's local full-service lender specializing in the VA Loan. Cindy has more than 20 years of mortgage experience and operates the Tampa office with her two daughters.
Veterans United Home Loans is a local full-service lender specializing in the VA Loan. Our team of VA Loan experts is passionate about serving local veteran and service member homebuyers. Veterans United Home Loans in Tampa is backed by the nation's number one VA Lender.* Veterans United Home Loans in Tampa is conveniently located at 3686 West Gandy Boulevard, Tampa, FL 33611, and found online at www.VALoansTampa.com or by phone at 813-835-1516. Veterans United Home Loans is a VA approved lender; not endorsed or sponsored by the Dept. of Veterans Affairs or any government agency. NMLS # 1907 (nmlsconsumeraccess.org). *VA.gov
About Highland Homes
As one of Central Florida and Tampa Bay's largest privately-owned homebuilders, Highland Homes is proud to build new homes designed for your life in communities throughout Central, North Central, Southwest, and Tampa Bay, Florida. With homes priced from the mid $100's to $300's, 30+ home plans to choose from, and hundreds of available home design options, you're sure to find the right home for your style, needs and budget.
To learn more about getting pre-qualified with a Highland Homes preferred lender, and to find your new home in Florida, visit www.HighlandHomes.ORG or call their Florida new home specialists at 863-797-4999.
Information deemed reliable at the time of publishing; subject to change without notice. For the most up-to-date Preferred Lender and mortgage financing information, visit /financing.
---
Tags:
veterans
VA home loan
Home buying 101
Mortgage
---