blog
Home Buying 101: Today's Mortgage Interest Rates
Home Buying 101: Today's Mortgage Interest Rates
Posted:
July 8, 2020 |
Categories:
News
|
General Info
|
Home Buying 101
Mortgage interest rates hit an all-time record low heading into the July Fourth weekend. What does this mean for you as an aspiring Florida homeowner? It means that buying a new home is more affordable than ever! Mortgage rates are a key component in determining the mortgage payment that you'll make each month. A lower interest rate means a lower monthly mortgage payment – or the ability to afford more home.
According to Freddie Mac, today's mortgage rates are:
• 3.13% for a 30-year fixed rate mortgage
• 2.59% for a 15-year fixed rate mortgage
• 3.08% for a 5/1 adjustable rate mortgage
Just how low are today's interest rates? At their peak, interest rates in the late 70's and early 80's were at nearly 20%! And just two years ago, interest rates were double what they are today. While those numbers are significant and we don't expect to see rates climb that high any time soon, even a small percentage change can have an impact on your monthly mortgage payment, so it benefits you to take advantage of today's low rates to buy your first or next home!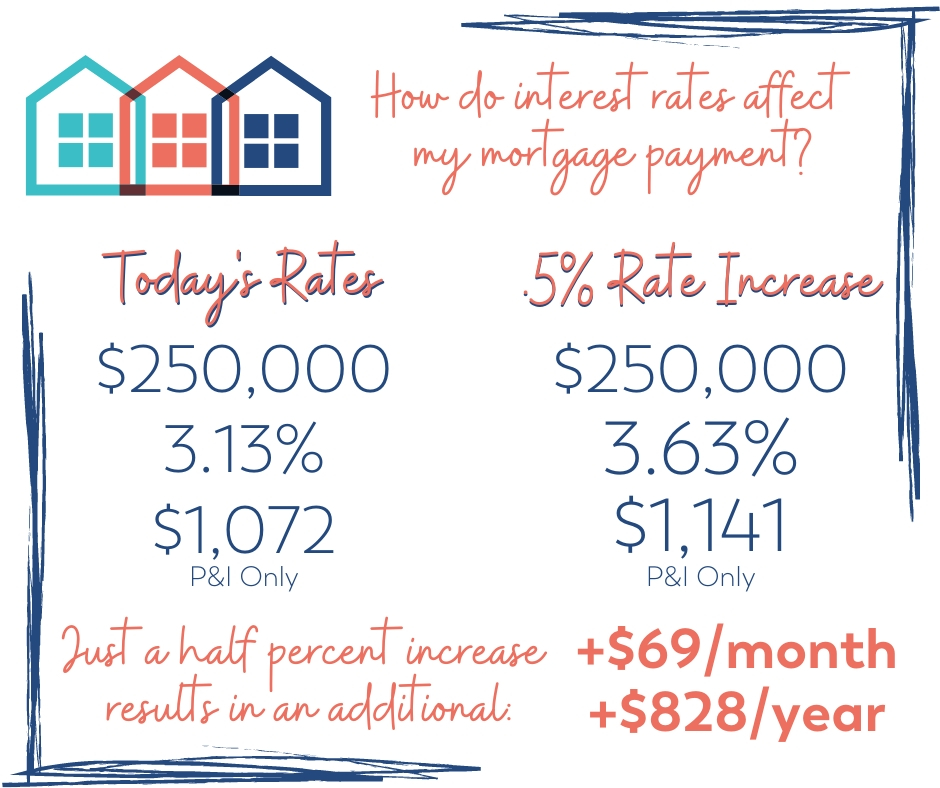 To put it in perspective, when you take out a $250,000 mortgage at today's interest rate of 3.13%, your monthly principal and interest calculates to approximately $1,072 for a 30-year fixed rate mortgage. A 0.5% increase from today's mortgage interest rates will increase your principal and interest payment to $1,141. That's an additional $69 per month or $828 per year! Keep in mind, these numbers don't include private mortgage insurance (if applicable), homeowner's insurance, or property taxes which are part of your total mortgage payment.
While we don't know where mortgage rates in Florida are headed over the next few months or year, it seems unlikely that they can fall much lower. Now is the time to make your new home dreams come true! To find out how much home you can afford and start down the path to owning your new home, get prequalified with a Highland Homes Preferred Lender. Then, browse our new home communities in Florida and email or call us for help with finding the perfect neighborhood and new home in your price point.
Rate information as of July 7, 2020. For informational purposes only and not a guarantee of rates or terms, or availability. See a mortgage lender for the most up-to-date information.
---
Tags:
Highland Homes
home buying 101
mortgage interest rates
mortgage rates today
today's mortgage rates
---