Posted:
May 28, 2014 |
Categories:
News
|
Home Buying 101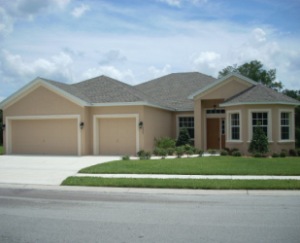 For first-time home buyers, one of the greatest challenges is saving up for a down payment. In fact, that fear of saving money while paying back student loans and entering the workforce can keep many would-be home buyers from purchasing a home. At Highland Homes, we want to shut down the misconception of expensive down payments and show you that affordable homeownership is available.
Recent reports from Trulia state that 31 percent of renters want to purchase a home and that purchasing a home is cheaper month-over-month than renting. At the same time, 55% state that saving enough money for a down payment is their biggest obstacle to purchasing, and how do you know that you can afford the initial money down to get a mortgage?
Many news outlets indicate that buyers must have a substantial down payment to purchase a home, with a very minimum of at least 3.5 percent for a down payment. For example, Yahoo! Homes published an article on May 12, 2014 stating that buyers can get an FHA loan for "as low as 3.5 percent, but requires that you pay upfront and [pay] annual insurance premiums.쳌  This article is just one of many that promote the common home buying misconception that a down payment is required to buy a home.
The fact is, mortgage programs are out there to help buyers who do not have money in the bank, but they are not widely utilized. As a Florida home builder, our long-time focus has been on building quality and affordable new homes, with mortgage financing options for all budgets. We believe that every resident in our local communities should have the opportunity to reach their dream of homeownership without breaking the bank because let's face it, in today's economy, saving money can be difficult.
To make homeownership affordable and overcome the obstacle of saving for a large down payment, we've sought out finance options to provide qualified buyers with the opportunity to purchase their new home with just $99 down. No, that is not a typo. $99 Down. Literally. Through qualifying USDA, VA, and Bond financing with our preferred lenders, you can purchase your new home for just $99 out of pocket.
So with affordable pricing and down payments available, as well as more than 30 stylish home designs to choose from in top Florida locations, what are you waiting for? Your dream home is waiting for you today at one of our beautiful Florida communities. For more information on available homes, visit the Highland Homes website today.
---
Tags:
IRS
first time home buyer
$99 down payment
Home Buying Misconceptions
home buying
$99 down
down payment
---