Posted:
March 19, 2010 |
Categories:
General Info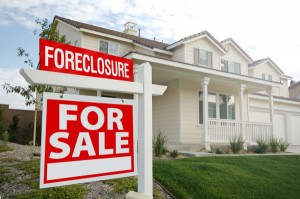 One of today's biggest appeals to homebuyers is the amazing deals available in the market, and this includes short sales and foreclosures. Of course, buying a bank-owned property is very enticing as you can get the home for tens of thousands of dollars less than it is actually worth, in most cases. Yet, don't be fooled by the discounted prices. Many times, foreclosures and short sales require more money out of pocket for repairs and renovations than it would have cost to buy a new home.
You never really know what you are going to get with a foreclosure. Typically, when the previous homewoners realize that foreclosure is imminent, they stop caring for their residence. As a result, carpet and flooring tend to need replacing, holes in the walls need fixing, cabinets may be loose or broken and doors may be missing, and these are the cheap repairs. Until you get a professional home inspection, you do not know if the plumbing, HVAC system, electrical system, roof, foundation and other aspects of the home are in good condition. So, while you are saving $25,000 on the price of a home, you end up spending more than the savings in home repairs.
The February/March 2010 issue of Florida Homebuyer Tampa Bay has a great article titled Buyer Beware about buying a foreclosed home. Before you purchase any bank-owned property, we suggest you read the article to know what to look for.
Also remember that there are many great deals on Florida new homes in this market as well. At Highland Homes, we have homes priced as low as $109,000, and we offer easy financing with $0 down payment for qualifying buyers. When it comes to purchasing a short sale or foreclosure, there is no such thing as easy financing. In the current Florida real estate market, you can find just as great of deals on new homes as you can bank-owned properties. So, shop around and do your research, then weigh the pros and cons before you make your final decision.
---
Tags:
buying bank owned properties
Florida foreclosures
real estate
Florida New Homes
Florida real estate
Highland Homes
florida new home
home financing options
Florida
new home
FL
New Homes
---