Posted:
July 26, 2017 |
Categories:
News
|
General Info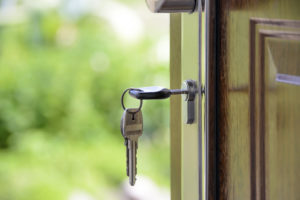 It's vacation season — meaning it's time to enjoy the theme parks, beaches, and recreation that Florida has to offer! After all, living in the sunshine state places you close to the best staycation destinations in the nation. Whether you're looking to travel abroad or taking some R&R close to home, you'll want to make sure that your Florida home is safe and secure. Here are some precautions to take before you leave your home for some well-deserved fun.
Make Your Home Look Active
A sure-fire way to keep your home safe while you're away is to hire someone to house-sit. This person makes the house look occupied by watering plants, checking the mail, maintaining the lawn, and doing their best to keep the house off the radar of thieves. This is also a great way to avoid keeping your pet in a kennel or with a dog sitter — saving you some change to use while you're on vacation.
If hiring someone to watch your home is not possible, try to keep the house active with these simple tips:
Connect interior lights to timers and install motion detecting exterior lights or purchase smart lights that you can control from your smart phone.

Use surge protectors on electronics or unplug unnecessary appliances like your Keurig or coffee pot, alarm clock, and speakers.

Contact the post office and the newspaper to hold your mail and subscriptions until you return. A dark house with a driveway full of newspapers and a mailbox stuffed with magazines signals to anyone paying attention that a home is vacant.
Talk About Your Vacation When You Get Back
While it can be tempting to talk about your upcoming vacation on social media or to post about the holiday while you're away, do so with caution. Keep these posts to a minimum until after the vacation or make sure that only your friends can see the posts. Keeping public discussions of your plans minimal is also a good idea — as you never know who is listening in on your conversations!
Invest in A Security System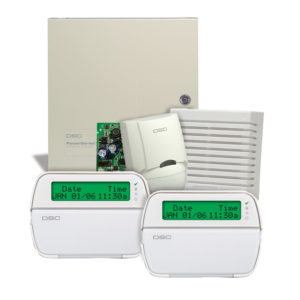 Taking the plunge and investing in a brand new security system may be impossible for some, which is why we make sure to give you the option to build your new home with a wireless security system and other features that will keep your home safe. Our Personal Selection Studio offers a wireless security system upgrade powered by DSC (Digital Security Controls). This package includes two easy-to-use key pad systems to securely detect abnormalities in your home, as well as motion detectors to indicate unusual movement. Door and window contacts can also be installed and can detect the breaching of doors and glass breakage. Additionally, motion activated flood lights and regular flood lights can be installed on your new home to increase visibility at night.
Whether you're simply escaping to a nearby Florida beach or heading out for cooler temperatures, taking some time to secure your home will provide peace of mind while you're away, and makes coming home less stressful. Knowing your home is safe is worth the time and effort.
Highland Homes' communities stretch across central Florida and we would love to help you build the home of your dreams with all of the security features you need for your peace of mind. Visit us online or call our New Home Specialists at 863-797-4999 today to learn more.
---
Tags:
personal
safety
home safety
selection studio
personal selection studio
---