blog
Lakeland Home Market Rated "Best Bang for Your Buck?
Lakeland Home Market Rated "Best Bang for Your Buck?
Posted:
December 14, 2011 |
Categories:
General Info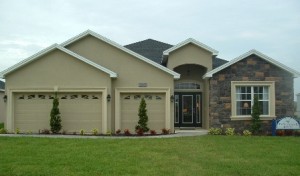 Lakeland home shoppers take heed - According to CNBC and Zillow, the Lakeland home market is No.2 in the nation, as ranked on the "Best Bang for Your Buck Real Estate Markets" list.
Many factors go into the purchase of a home, but one factor that remains a top consideration for most buyers is the price. CNBC compiled its list by looking at average price per square foot data from real estate website Zillow.com. For Lakeland home buyers this is another piece of news that proves this is a great time, and one of the best locations, to purchase a new home. When you are shopping for your home though, remember that price per square foot shouldn't be your primary consideration. What's inside that square footage goes a lot farther towards proving a home's value and fulfilling your needs. You want to make sure your abode is not just an empty box, but a home built with quality materials that include the features and products that are important to you, fulfills your needs and will provide you with years of enjoyment.
When you build a Highland home in Lakeland, you get the peace of mind that comes with choosing a top Lakeland home builder. Your home will be constructed with high-quality materials from brands like Delta, Armstrong, Amana and Whirlpool, and best of all you design your home with hundreds of included and upgrade features at our Personal Selection Studio. Purchasing a house is one thing, but investing in a home that reflects your style and is built personally for you — well, that is priceless.
For more information about our homes and locations, visit our website.
---
Tags:
Highland Homes
affordable homes
Lakeland
Lakeland home builder
Lakeland home
affordable
---