blog
Lakeland Named Hottest Housing Market for 2019 by Realtor.com
Lakeland Named Hottest Housing Market for 2019 by Realtor.com
Posted:
January 11, 2019 |
Categories:
Communities
|
News
|
Communities>Towne Park Estates
|
Communities>Highlands Grace
|
Communities>Lakeside Preserve
|
Communities>Wilder Oaks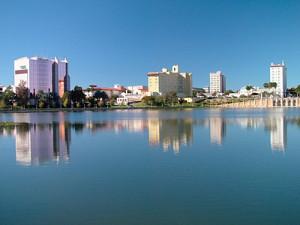 A new report has named Lakeland, Florida as the top city to buy a home in 2019! In the Forecast Top Ten 2019 housing market predictions report, Realtor.com says the Lakeland housing market has ideal conditions for continued sales and price growth thanks to an abundance of employment opportunities, growing household income, a strong economy, growing population, and an increase in new home construction.
Lakeland's strong employment and income are paired with affordable home prices. Lakeland's median home price is expected to be $162,000 in 2019, compared to the national forecast of $266,800. Add in Lakeland's sunny, warm weather, convenience to the big cities of Tampa and Orlando, and sparkling lakes and recreation scattered throughout our fair city, and you have a recipe for the perfect place to call home!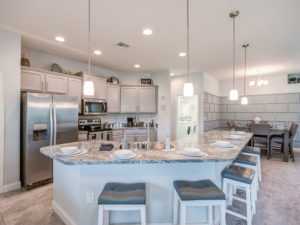 In 2019, Lakeland's housing market is expected to outperform the national average in both sales and price growth. Nationally, sales are expected to drop 2.0%, while Lakeland's are expected to grow by nearly 5%. In addition, national sales prices are expected to climb 2.2%, while prices in Lakeland are expected to increase by 7.4%!
What does that mean for you? It means now is a great time to buy your new home in Lakeland and take advantage of today's pricing (and interest rates) before expected increases!
Bay News 9 recently interviewed our own Kareyann Ellison, Highland Homes' Vice President of Sales and Marketing, to talk about real estate in Lakeland. "We've been seeing repeatedly over the last three or four years 20 percent increases [in sales], which pretty much speaks for itself,? said Kareyann.
To fulfill the needs on buyers looking for a new home in Lakeland, we are now selling in four (soon to be five) Lakeland new home communities!
Lakeland is a great place to live and Highland Homes is proud to call this city home and help Lakeland home buyers fulfill their new home dreams. To find your new home in Lakeland, contact our Lakeland New Home Specialists at 863-797-4999 or visit www.HighlandHomes.org/lakeland.
---
Tags:
Lakeland new home
real estate
lakeland real estate
Lakeland new homes
Lakeland
new home
housing market
New Homes
---