blog
One Step Closer to Construction: Customizing my Dream Home with Highland Homes
One Step Closer to Construction: Customizing my Dream Home with Highland Homes
Posted:
May, 8, 2014 |
Categories:
News
|
The Experience of Building My Highland Home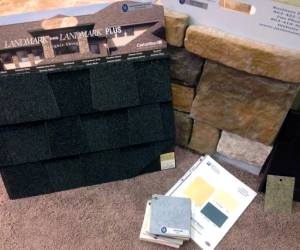 Thanks for reading the second installment of my home building experience!  Since I left off, the lender has everything back that they requested and the appraisal was completed on my home.  Highland Homes is really close to releasing my house to start building!
I mentioned in my last post that I wanted to share a little bit about the Highland Homes Personal Selection Studio.  Highland Homes takes pride in allowing future homeowners the option to customize details and make their home their own. Highland has many standard features included in the price that you are allowed to choose from like the interior and exterior colors of your home, countertop colors, flooring, etc. The list goes on and on! Then, there are the upgrades. Holy upgrades - there are so many options to pick that I hear some folks have to go back a second time to look at everything and finalize their decisions.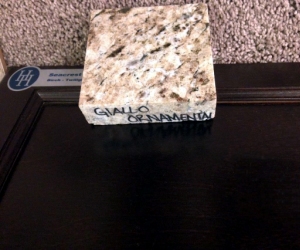 Here are pictures of some of the color selections and upgrades that we chose. I was so excited to pick out our cabinets. We picked the twilight color birch wood cabinets, which are a bold, dark color and will make the house "pop쳌.
Overall, the staff at the Personal Selection Studio was so helpful, and the time I spent designing my home was so much fun!
Check back in two weeks for an update on my home's progress! 
Ken is a resident of Central Florida and is building his second Highland Home. He enjoys spending time with his dogs, family and friends, travelling, and enjoy Central Florida attractions and amusement parks. 
Subscribe to Highland Homes News and Updates to make sure you do not miss Ken's next blog. 
And, follow Highland Homes on Facebook and Twitter to receive notification of Ken's blogs, and other important Highland Homes news and information, right in your news feed! 
Highland Homes is a top builder of new homes in Central Florida, Tampa Bay, Manatee County, and Ocala, Florida. More information about Highland Homes' communities, floor plans and videos, and feedback from Highland Homes' customers can be found on their website at www.HighlandHomes.ORG.  
---
Tags:
Florida home
Building My Dream Home
dream home
Florida homes
Florida
FL
Central Florida homes
central florida
---