blog
Osceola Ranked 10th Fastest Growing County in America
Osceola Ranked 10th Fastest Growing County in America
Posted:
October 17, 2013 |
Categories:
Communities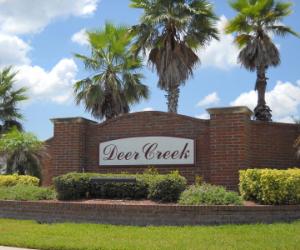 According to an analysis by demographer Wendell Cox "the 'burbs are back쳌 and that is exciting news for buyers looking to purchase a Central Florida new home in metro Orlando. Why you might ask? Results of that analysis show that Osceola County is one of the fastest growing counties in America.
Based on population growth from 2010 to 2012, Cox ranks Osceola as the 10th fastest growing county in America. The other top 10 counties include:
Williamson, Texas — 7.94 percent population growth

Loudoun, Va. — 7.87 percent population growth

Hays, Texas — 7.56 percent population growth

Orleans, La. — 7.39 percent population growth

Fort Bend, Texas — 7.16 percent population growth

Midland, Texas — 7.14 percent population growth

Forsyth, Ga. — 7.07 percent population growth

Montgomery, Tenn. — 7.04 percent population growth

Prince William, Va. — 7.04 percent population growth

Osceola, Fla. — 6.97 percent population growth
With the majority of these counties located in the suburban or exurban fringe metropolitan areas, these findings highlight the fact that more people are looking to purchase outside of the city. Buyers want to be close enough to enjoy the benefits of city living without the hassles.
Buyers looking to purchase a new home in Osceola County have just two opportunities remaining in our Deer Creek community in St. Cloud. Priced from the $150,000s, interiors of these beautiful homes showcase a variety of design features and finishes including Whirlpool® appliances, Delta® faucets in the bathrooms, Armstrong easy-care vinyl flooring, Mohawk® plush stain-resistant carpeting and much more. Residents of Deer Creek have convenient amenities including a neighborhood playground and walking paths, and ample opportunities to enjoy the Florida outdoors with nearby lakes and parks.
Living in Osceola County provides homeowners with close proximity to the world-class attractions, golf courses, dining, and more Orlando is known for, while enjoying a peacefulness life in historic St. Cloud.  For more information on the remaining Central Florida homes at Deer Creek, call 407-593-2115 or visit the Highland Homes website.
---
Tags:
st cloud new homes
florida new home
Florida
new home
Central Florida new home
FL
New Homes
central florida
---