blog
Polk County, Florida's Top Schools for Every Age
Polk County, Florida's Top Schools for Every Age
Posted:
August 5, 2016 |
Categories:
Communities
|
News
|
General Info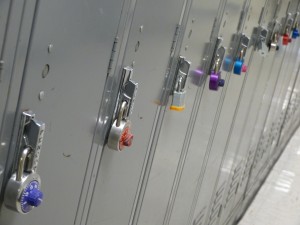 As August rolls around, parents let out a collective sigh (perhaps of relief) as they prepare to send their children back to school. The start of the school season means shopping for last-minute supplies and new clothes during Florida's annual Sales Tax Free weekend (running August 5 through 7, 2016), school open houses to attend, and the excitement of a new school year beginning.
For homeowners in Polk County, it can also mean the satisfaction of knowing your child is attending one of the state's top-ranked schools. We understand the importance of building new homes in desirable locations, and we fully believe the local school system plays a big role in an area's appeal.
Our new home communities are built close to some of the top Polk County schools in each age group as listed by GreatSchools.org or U.S. News & World Report. The listings feature a variety of school types, including free-to-attend public schools; charter schools, which typically accept applicants based on grades; magnet schools, which were made to increase diversity and usually have a random selection of applicants; and International Baccalaureate (IB) schools that have very accelerated learning programs to prepare students for college and beyond.
Elementary Schools in Polk County
Lakeland new home owners at our Glennwood Terrace and Donovan Trace communities can send their children to the area's top school, Lincoln Avenue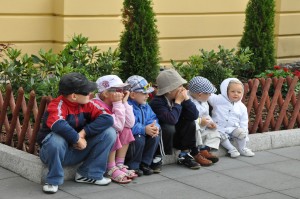 Academy, a magnet school that received a 10 out of 10 ranking on Great Schools. Lincoln Avenue Academy aims to develop its students to become global leaders prepared to better our world.
Bartow Elementary Academy, a magnet school located near our Magnolia Walk II community, also received a 10-star rating on GreatSchools.org. Focused on STEM (Science, Technology, Engineering and Math), the school offers unique hands-on learning, including a weather station, garden and Lego robotics.
In Winter Haven and convenient to our Bretton Ridge and Country Club Estates communities, Hartridge Academy Charter School is a Florida Grade 'A' School that consistently scores high on state assessment tests. Because of its continued academic success, Hartridge Academy has received the prestigious honor of being named one of Florida's High Performing Charters.
Middle school-aged children residing in Bartow at our Magnolia Walk II neighborhood can receive an excellent education attending Union Academy, an IB magnet school. A historical school founded in 1897, Union Academy students are enrolled in advanced-level courses and have the opportunity to earn high school credit.
Near our Lakeland new homes at Glennwood Terrace and Donovan Trace, middle school students are close to two top-ranked schools. Lawton Chiles Middle Academy, Lakeland's top IB magnet school, offers an outstanding list of academic and extracurricular activities, and students consistently perform well on state assessment tests, with students performing in the 99th percentile in Algebra I and the 95th percentile in civics on the Florida End of Course Test. Or, check out McKeel Academy of Technology, which offers honors and AP classes in more than a dozen subjects.
Our Auburndale new homes at Berkley Reserve are zoned for Auburndale Senior High School, meaning students can attend this public school at no cost. With a multitude of Advanced Placement (AP) courses and a low student-to-teacher ratio of 19:1, students leave Auburndale HS ready for the future.
Also in Auburndale and convenient to Berkley Reserve, Polk Pre-Collegiate Academy is a nationally recognized charter school for 9th and 10th grades. Accredited by the Southern Association of Colleges and Schools, PPCA is an Academy of Applied Discovery, meaning students are exposed to innovative learning experiences. U.S. News & World Report awarded PPCA with a bronze medal for its national ranking and its ranking in Florida.
Our Bartow new homes at Magnolia Walk II are zoned for the highly-ranked Bartow Senior High School, which is also a free public school. Offering individual IB and ROTC schools, students can choose from a variety of paths that best suit their post-secondary education needs.
Colleges in Lakeland
Rankings for the best colleges near our Lakeland new homes were found on BestColleges.com and Colleges.Niche.com.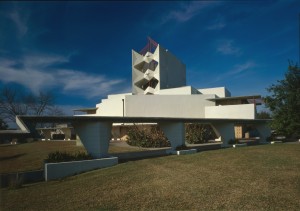 Florida Southern College is ranked as the 14th best college in the state of Florida overall, and boasts a stunning campus and the title of the oldest private college in Florida. With 85 percent of the faculty holding the highest degree in their field, an average class size of 18 and more than 50 programs of study, this renowned school offers a great place for our residents to continue learning close to home.
Southeastern University is highly regarding for having a resort-style campus that makes an beautiful backdrop for learning. With more than 70 academic programs and a great honors program, SEU students can make an impact in nearly any field.
Or, students can attend one of Florida's newest universities, Florida Polytechnic University. Preparing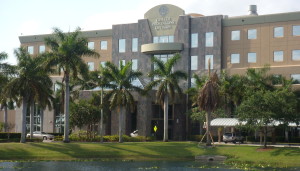 leaders in the STEM fields, FPU has a small student body with an average high school GPA of 3.99, and offers a variety of programs in engineering, advanced technology, computer science and information technology. And, the Innovation, Science and Technology building at FPU was recently recognized as one of the most breathtaking buildings not only in Florida, but in the world!
If you're searching for a new home near one of these fantastic Polk County schools, we offer a variety of new homes designed for your life with prices from the mid-$100s to $300s. To learn more about us and find your new home in Polk County, visit www.HighlandHomes.org or call us at 863-797-4999.
And, browse our boards on Pinterest for tips on ensuring your home is organized and ready for back-to-school!
Save
Save
Save
Save
Save
Save
Save
---
Tags:
Lakeland new home
Colleges in Lakeland
Polk County Schools
Highland Homes
Lakeland new homes
Lakeland
new home
New Homes
Polk county
---