Posted:
October, 8, 2012 |
Categories:
Communities
|
General Info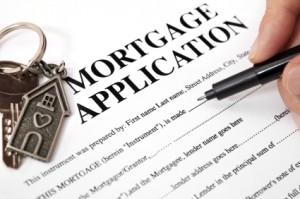 Now is a great time to purchase a Lakeland new home, and if you are going to be taking out a mortgage, you may be wondering what can affect you chances of obtaining approval.\n\nThe holidays are coming up and we know you want to make them terrific for your loved ones, but one of the easiest ways to hurt your credit score and mortgage approval is to overcharge your credit cards.  Keep your end goal (getting a home) in mind — after all, this is a gift that your family can enjoy for many years to come — and DON'T max out your cards!\n\nWhen a lender is reviewing your mortgage application, they check your FICO scores to determine whether your financial history shows your ability to pay a mortgage. In part, you FICO score is determined by how the spending limit on each of your credit cards compares to the available balance of that card. Generally, you want the balance to be 30% or less of your credit limit for it to have a positive effect on your score.  Charging up your card and carrying a high balance can often hurt your FICO score by up to 50 points!  The lower your score the higher a risk you present to your mortgage lender, and if you max out your credit cards then you could negatively affect your chances of being approved for a mortgage. To avoid this, always make sure you know what your available balance is and always make your payments on time.\n\nOur other tips of what NOT to do after applying for a mortgage:\n
\n
Do not take on any new debt without your lender's approval as this could affect your debt-to-income ratios, which your lender looks at to determine your home affordability, and could also affect your credit score.
\n
Do not take out a car loan or any other type of loan, or co-sign on a loan for someone else.
\n
Do not change jobs, unless you have discussed this with your lender first.  It may be a better job for more money, but lenders look at job history and stability, so at the very least this may delay your closing.
\n
Pay your bills on time!  We know you are saving for your new home, but even one late payment could affect your mortgage approval.
\n
\nIf you are in the process of qualifying for a mortgage, you don't want to do anything to negatively impact your ability to purchase, so ask your lender before making any big financial decisions.\n\nAt Highland Homes it is our goal to help you purchase your dream home. We offer quality homes in more than 25 communities throughout Central Florida. For more information on our beautiful Lakeland, Orlando, Tampa or
Winter Haven new homes
, visit the
Highland Homes
website today!
---
Tags:
Lakeland new home
Winter Haven new home
Highland Homes
Winter Haven new homes
Lakeland
Winter Haven
new home
New Homes
---