blog
Tampa Among Best Cities to Live in and Cities for First-Time Buyers
Tampa Among Best Cities to Live in and Cities for First-Time Buyers
Posted:
August 29, 2018 |
Categories:
Communities
|
News
|
Communities>Stonebridge at Chapel Creek
|
Communities>Tuscany Bay
If you're a home buyer searching for the perfect Central Florida or Gulf Coast location to call home, we have exciting news! The city of Tampa, Florida was recently included on two important lists — Best Big Cities to Live in and Best Cities for First-Time Home Buyers! With the inventory of Tampa new homes currently available and the city's latest rankings, what more could you ask for?
Best Big Cities to Live in
Highly populated areas are so appealing because they offer plenty of opportunity, from dream jobs and career advancement to recreation and entertainment. And you don't have to take our word for it — just listen to the more than 80 percent of the total U.S. population that reside in urban areas! However, not all cities are created equal, and some cities do 'big city living' better than others. To help buyers determine which cities are the best to call home, WalletHub recently ranked the country's Best Big Cities to Live in. WalletHub compared the 62 largest U.S. cities based on 56 key indicators of attractiveness, ranging from the quality of public schools and life expectancy to job opportunities and property taxes.
Tampa was proud to land at No. 16 on the Best Big Cities to Live in list, with a total score of 57.77 (in comparison, the No. 1-ranked city received a total score of 63.63). Tampa performed well in each major area considered, but the city was most highly-ranked for its Quality of Life and Safety, ranking at No. 18 in both categories. Knowing the community around your home offers some of the nation's best urban living makes new homes for sale in Tampa, FL even more attractive!
The Quality of Life category considers such factors as the average number of hours worked per week, the average commute time, the area's walk and bike score, how much of the city is parkland, sports fan friendliness, weather, and how many restaurants, coffee shops, museums, playgrounds, and fitness centers, among others, there are per capita. Safety includes the violent crime rate, property crime rate, traffic fatalities per capita, and total law enforcement personnel per capita.
Best Cities for First-Time Home Buyers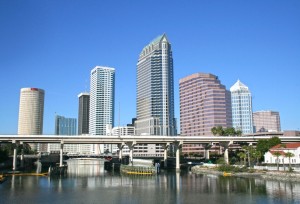 In 2017, 38 percent of all single-family home purchases were made by first-time home buyers. A growing group in the market, first-time buyers have a number of factors to carefully consider during the home search. If you are a first-time buyer, you are likely trying to determine how to prioritize your wants and your needs, and fit everything into your budget. Another important factor is, of course, location! In fact, most home searches start with a location, whether it be a city, unique area of town, or even a specific neighborhood.
To help first-time homebuyers start their home search, WalletHub compared 300 cities of varying sizes across 27 key indicators of market attractiveness, affordability, and quality of life to create the Best Cities for First-Time Home Buyers rankings. Tampa was ranked the No. 2 city in the country for first-time buyers, and it was the highest ranked Large City on the list!
Tampa received a total score of 65.79, and the city ranked highest in the Real Estate Market category, which compares factors such as rent-to-price ratio, the Housing Market Health Index, the number of mortgage lenders per capita, the homeownership rate for Millennials, and more. And of course, just like in the Best Cities to Live in rankings, Tampa ranked highly for Quality of Life.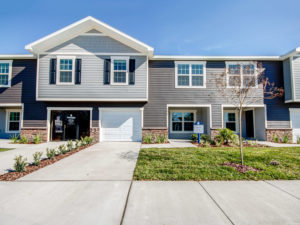 If you're a first-time buyer searching for a new home in Tampa, or you've decided that Tampa is the city you want to call home, we have new homes designed for your life throughout this great city! Our new homes for sale in Tampa, Florida offer desirable locations with convenience to the city's best amenities, like beaches, entertainment, and dining:
Tampa is a great city to call home, whether you're a first-time buyer or you're relocating to the area! We invite you to visit our new home communities in the Tampa area, or you can contact our Tampa New Home Specialists at 863-797-4999 or visit the Highland Homes website.
---
Tags:
Davenport
homes for sale in Davenport FL
Highland Homes
Tampa new homes
sale
Tampa new home
new home
tampa
FL
New Homes
---