blog
Tampa and Orlando Among Best Cities to Buy a Home in 2014
Tampa and Orlando Among Best Cities to Buy a Home in 2014
Posted:
January, 9, 2014 |
Categories:
Communities
|
News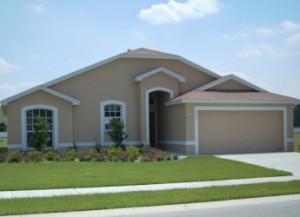 As the Central Florida housing market has improved, home prices have steadily increased, but that doesn't mean you have missed out on the best time for buying a new home. With home prices still affordable, you still have the opportunity to receive a great deal on a Florida new home.
Part of finding the perfect home is finding the right location. So, which Florida cities are the best to buy in? Recently, Forbes and Local Market Monitor pulled data for the 100 largest metropolitan statistical areas (with populations of more than 575,000) and created a list of the top 20 housing markets to invest in for 2014. To determine the rankings, markets were rated on population, home prices and the local job economy.   
The key to determining home prices and affordability is what Local Market Monitor has dubbed the "Equilibrium Home Price.쳌 The equilibrium home price is what the average price in a housing market should be, if speculation, distortions in local income and other factors (like the housing collapse) weren't present in the market. In a healthy housing market, it is expected that prices will return to or surpass the equilibrium number. When the actual average home price is under the equilibrium price, it is a good time to buy.
According to Forbes and Local Market Monitor, both Orlando (No. 8) and Tampa (No. 12) were among the top 20 housing markets to invest in a home in 2014. Data for the Orlando housing market showed an average home price of $172,609 with an equilibrium home price of $209,047. Over the next three years, the average Orlando home price is projected to surpass the equilibrium home price with a forecasted growth of 35 percent. In Tampa, the average home price is $165,052 with an equilibrium home price of $189,422. Home prices will soon overcome the equilibrium home price with a projected three-year growth of 32 percent.
With home prices projected to continue to rise, the best time to buy is not in the future, but now!
At Highland Homes, we are currently building new homes throughout the Orlando and Tampa Bay areas. With pricing from the low-$100,000s and a variety of stylish home designs to choose from, you are sure to find the perfect home for your lifestyle, needs and budget. For more information on our Tampa and Orlando homes, visit the Highland Homes website today!
---
Tags:
Orlando
new homes in Orlando
home in Tampa
new home in Tampa
new home
tampa
New Homes
---