blog
Tampa and Orlando are Hot Cities for First-time Home Buyers
Tampa and Orlando are Hot Cities for First-time Home Buyers
Posted:
April 9, 2014 |
Categories:
Communities
|
News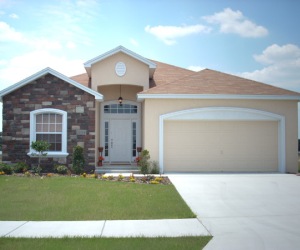 Have you been considering purchasing your first home? With healthier housing markets across the country, especially here in Florida, and an increase in new construction, 2014 is the year to make your homebuying dreams come true!
As a result of the improving housing market, more buyers are confident and ready to purchase a home. In fact, according to a new report from Zillow, more than 4 million renters desire to become first-time home buyers in 2014.
Now that you have decided you are ready to purchase your first home, you must ask yourself some important questions:
Where is my preferred location?

What is my budget?

Do I want to purchase a condo, townhome or single-family home?

What are my must-have interior features?
Location is at the top of the list because you can't begin your search until you decide where it is you want to live. To help make that decision, Realtor.com recently released rankings of the best metros for first-time home buyers. Here is a list of the top 10 markets in the USA for first-time home buyers:
Pittsburgh, Penn.

Tampa — St. Petersburg, Clearwater, Fla.

New Jersey Portion of Philadelphia Metro Area

Fort Worth — Arlington, Texas

Orlando, Fla.

Jacksonville, Fla.

Pennsylvania Portion of Philadelphia Metro Area

Dallas, Texas

Raleigh-Durham-Chapel Hill, N.C.

Phoenix-Mesa, Ariz.
To compile this top 10 list, Realtor.com first identified the 35 most popular markets in the US and then it ranked markets based on median list price. Other factors included price growth over the past year, unemployment rates and homes for sale in the market.
Orlando was ranked No. 5 with a median home price of $191,000, which is up 12.95 percent from last year, and an unemployment rate of 5.5 percent which is well below the national average. Tampa ranked No. 2 for first-time home buyers with an affordable median home price of $169,900, 13.34 percent price growth from last year, and an unemployment rate of 5.9 percent.
At Highland Homes, we work with first-time home buyers every day and have several communities in Orlando and Tampa Bay that are perfect for their needs. With affordable pricing from the low-$100,000s, stylish home designs and an abundance of design options available, buyers can ensure their first home meets their style, needs and budget. Additionally, building a new home yields cheaper maintenance and energy bills than purchasing an existing home, and our homes are covered by a builders warranty to protect you from making out of pocket repairs due to defects.
To make your transition into homeownership even more affordable, qualified buyers can purchase their new home in Orlando or Tampa for just $99 down.
Let us help make your dreams of homeownership a reality! For more information on our beautiful communities located throughout Orlando and Tampa, visit the Highland Homes website today.
---
Tags:
Orlando
new homes in Orlando
home in Tampa
Florida home
Florida homes for first time buyers
IRS
Florida homes
central florida homes for first time buyers
new home in Tampa
Florida
new home
tampa
FL
Central Florida homes
New Homes
central florida
---