blog
Tampa Named Best Market for First-Time Buyers for Second Year In a Row
Tampa Named Best Market for First-Time Buyers for Second Year In a Row
Posted:
April 26, 2019 |
Categories:
News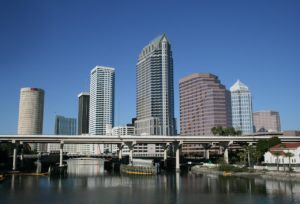 Known for its beautiful Gulf Coast beaches, phenomenal restaurants and entertainment destinations, and sunny year-round weather, Tampa is undoubtedly a top place to call home. And, if you are looking for your first home, Tampa has even more to offer! In fact, Tampa is the nation's top market for first-time homebuyers for the second year in a row, according to a recently released study by Zillow.
In its 2019 Best Markets for First-Time Buyers Analysis, Zillow ranked the 35 largest U.S. home markets based on advantages for first-time homebuyers. This ranking placed the markets in order based on first-time buyers' ability to purchase a home of their choice that benefits from an environment of rising home values.
Tampa outscored all other U.S. locations based on home prices, strong projected increases in home value, the likelihood of price reductions on current inventory, and the number of available homes for sale. These benefits in the Tampa real estate market are critical for first-time buyers, who benefit from lower prices requiring a smaller down payment and lower monthly payments.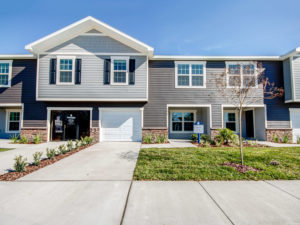 According to Zillow, 46% of all home purchases are made by first-time home buyers. Six out of every ten first-time buyers are Millennials, who may not yet have had the opportunity to save up for the larger down payments required in more expensive real estate markets. Millennials are also highly likely to conduct significant research before making the leap into homeownership.
If you are considering the purchase of your first home — and even if you're a repeat home buyer — it's clear that Tampa is a great place to look for a home. And, as a Tampa home builder, Highland Homes is ready to help you accomplish your dreams of homeownership! We have new homes in Tampa ideal for first-time homebuyers, with townhomes starting from the $180's and single-family homes from the $200's in six Tampa Bay communities.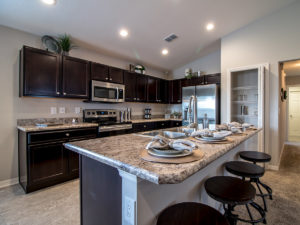 If you're a Millennial (or any other age group) who's researching your new home options, we're confident Highland Homes will show you how your dreams of homeownership are within reach. We are committed to building new homes designed for your life, and offering plentiful layout and design choices alongside quality and value. Our well-established customer contact process begins from the moment your walk through the door of one of our model centers, through when your home is released for construction, and continuing even after you move into your home. Through this personalized experience, we have helped more than 8,000 Tampa Bay and Central Florida homebuyers achieve their new home dreams over the last 23 years!
To find your new home in Tampa Bay, contact our Tampa New Home Specialists at 863-797-4999 or visit www.HighlandHomes.org/tampa.
---
Tags:
home in Tampa
rank
IRS
real estate
Highland Homes
first time home buyer
new home in Tampa
new home
tampa
Tampa real estate
---