blog
Top 5 Reasons Why You Should Consider a New Home Purchase
Top 5 Reasons Why You Should Consider a New Home Purchase
Posted:
September, 22, 2010 |
Categories:
General Info
|
Why Buy New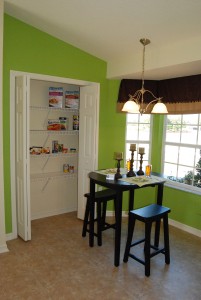 If you think that now is not the time to buy your new home, think again. Brett Arends of  The Wall Street Journal offers 10 reasons why it's good to purchase a new home. Below we have highlighted the top 5 reasons why you should consider buying a new home.
1. It's a Buyer's Market: Tax credits on homes purchases have expired (unless you are in the Military), so buying activity has slowed a little, but incentives have picked up! There are lots of great deals to be had and tons of home buyer incentives. Make sure to check out our FREE luxury and green home upgrades that are available.
2. Mortgages are Cheap: Right now, you can get a 30-year loan for about 4.3 percent. These rates are the lowest on record. Purchasing a home now means that you'll pay less over time. If the rates continue to drop, you can always refinance. When buying from Highland Homes, you have can choose from a variety of loan options to help you find the right  financing for your budget.
3. Save on Taxes: You can deduct mortgage interest and real estate taxes from your income taxes. You'll find that owning a home may cost less than renting when you itemize your deductions.
4. I'll Be All Yours: You can customize your home how you like. Think of the great fixtures, colors and designs that you'll finally get to select for your new home. Highland Homes offers everything you need to personalize your home at our Personal Selection Studio.
5. There's No Where to Go But Up: Eventually the housing market will turn around. Supply and demand will meet, and you'll find that purchasing a new home now was a good investment.
We build homes in Tampa, Lakeland, Orlando, St. Cloud, Zephyrhills, Leesburg, Bartow, Ellenton, Winter Haven, Davenport, Auburndale and Riverview Area.To learn more about out communities located throughout central Florida, visit Highland Homes.
---
Tags:
Orlando
The Wall Street Journal
top 10 reasons to buy a new home
top 5 reasons to buy a new home
Orlando new homes
Winter Haven
Tampa new home
new homes in Winter Haven
new home
tampa
Orlando New Home
New Homes
---