blog
Two Central Florida Cities Ranked Best for First-Time Buyers
Two Central Florida Cities Ranked Best for First-Time Buyers
Posted:
March 29, 2018 |
Categories:
Communities
|
News
|
Communities>Stonebridge at Chapel Creek
|
General Info
|
Communities>Gramercy Farms
|
Communities>Tuscany Bay
Searching for your first home in Florida? Then start your search in Tampa or Orlando, two of the top markets for first-time buyers in the US! And to make things even better, these are two great cities where you'll find Highland Homes neighborhoods offering spacious, comfortable homes for nearly every budget.
According to Zillow, the cities on their Best Markets for First-Time Homebuyers list were chosen thanks to their healthy balance of affordable home prices, low competition and strong growth prospects. What does this mean for you, as a first-time homebuyer? It means the median home price is affordable, there are plenty of options available to you, and the market is expected to get even stronger in coming years and add value to your home investment!
To determine the best markets, Zillow weighed five metrics: median home values, the Zillow Home Value Forecast, inventory-to-household ratio, the share of listings with price cuts and the local buy-rent Breakeven Horizon.
Read on to learn more about what makes Tampa and Orlando the best cities to buy your first home.
Tampa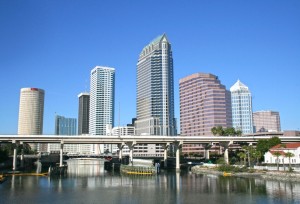 Ranked as the No. 1 market in the entire country for first-time buyers, up from last year's No. 2 ranking, Tampa is a major business center with a wealth of attractions from museums to theme parks, and offers homeowners a vibrant, urban lifestyle with a rich local history.
The real estate market in Tampa continues to strengthen, with continually rising home values and an affordable Zillow Home Value Index, or median home price, of $195,200. Need even more convincing that buying a new home in Tampa is a great decision? The Breakeven Horizon is just 1 year and 11 months, meaning in less than 2 years' time, the costs of owning a home will have outweighed the costs of renting.
We currently have four new home communities in the greater Tampa area. Two of these neighborhoods are in Gibsonton, which is a popular choice for homebuyers thanks to its affordability and convenience to highways, beaches, and downtown Tampa. Tuscany Bay is a gated community with amenities and luxurious townhomes priced from the $180's, while Symmes Cove offers single-family homes in a laid-back locale with pricing from the $190's.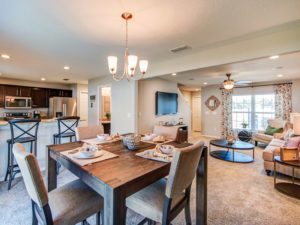 Nearby, you'll find Landings at Alafia a gated community of luxurious townhomes in Riverview. Offering spacious three-bedroom townhomes priced from the $170's, two beautifully decorated model homes recently opened for you to tour.
In Pasco County, to the north of Tampa proper, you'll find Stonebridge at Chapel Creek, offering single-family homes in Zephyrhills with desirable amenities and a wide variety of homes priced from the $180's.
Orlando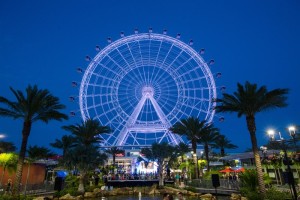 A thriving city home to some of the world's best theme parks, Orlando is known as The City Beautiful and it's so easy to see why! An exciting downtown, abundance of recreational opportunities and plenty of employment opportunities, Orlando is a city to enjoy by visitors and residents alike.
Orlando's hot real estate market ranks it No. 4 on the list of best markets for first-time buyers in the US thanks to it's affordable Zillow Home Value Index of $216,100, steady home appreciation rates and Breakeven Horizon of just 1 year and 8 months.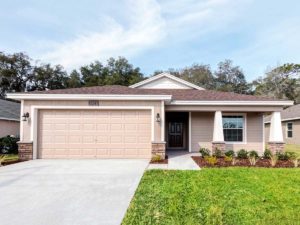 If you're searching for a new home in metro Orlando, we are excited to build new homes in St. Cloud at Gramercy Farms. With desirable amenities, beautiful nature views, and stunning waterfront home sites, single-family new homes at Gramercy Farms are priced from the $220's.
There is no better place to search for your first home than central Florida! From affordable homes and steadily appreciating values to a wealth of employment and entertainment opportunities, Tampa and Orlando are both great cities to call home. If you're ready to begin your new home search, contact our Tampa and Orlando New Home Specialists at 863-797-4999 or visit the Highland Homes website.
---
Tags:
Orlando
home in Tampa
home in Florida
IRS
first time home buyer
new home in Tampa
Zillow
Florida
new home
tampa
FL
---