blog
Why You Will Love Owning a Home in a Gated Community in Lakeland, FL
Why You Will Love Owning a Home in a Gated Community in Lakeland, FL
Posted:
June 22, 2021 |
Categories:
Communities
|
Communities>Treymont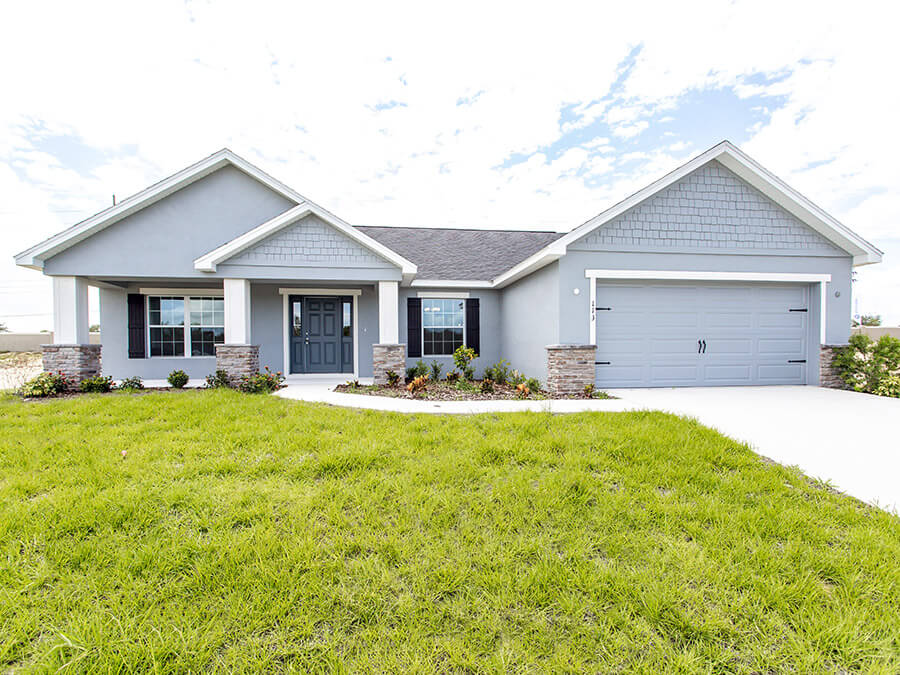 So you're looking to relocate to a brand new home in Lakeland, Florida? How exciting! Before you can settle into your dream home, you have to find the right neighborhood and you know what they say in real estate - location, location, location!
Finding the perfect neighborhood is a key decision in your journey to owning your dream home and you might be looking at gated new home communities in Lakeland and wondering if a gated community is right for you. In this article, discover the top 3 benefits of owning your dream home in a gated community in Lakeland, FL.
First, let's talk about the peace of mind you will experience when living in a gated community.
1. Live At Peace With Heightened Security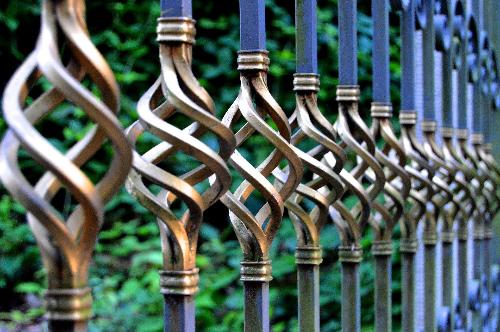 For most, a gated community exudes warm feelings of safety and security.
Equipped with a private entrance and a secure gate that only opens for those with a keypad or code, communities that exclusively offer gated access to the neighborhood score an A+ for those who want to feel safe in their home.
Increased Pedestrian Safety
Gated communities have private residential streets that gently wrap around the neighborhood, and are not open to thru traffic. This means you can go for a nice morning walk around your community without worrying about cars zipping past you.
For those with dogs, you may even feel more comfortable letting your pooch outside for some fresh air and exercise.
Safety and security are just one advantage of living in a gated community. If you also crave privacy, a gated community is a great option to consider during your search for a new home community in Lakeland.
2. Feel At Home With Additional Privacy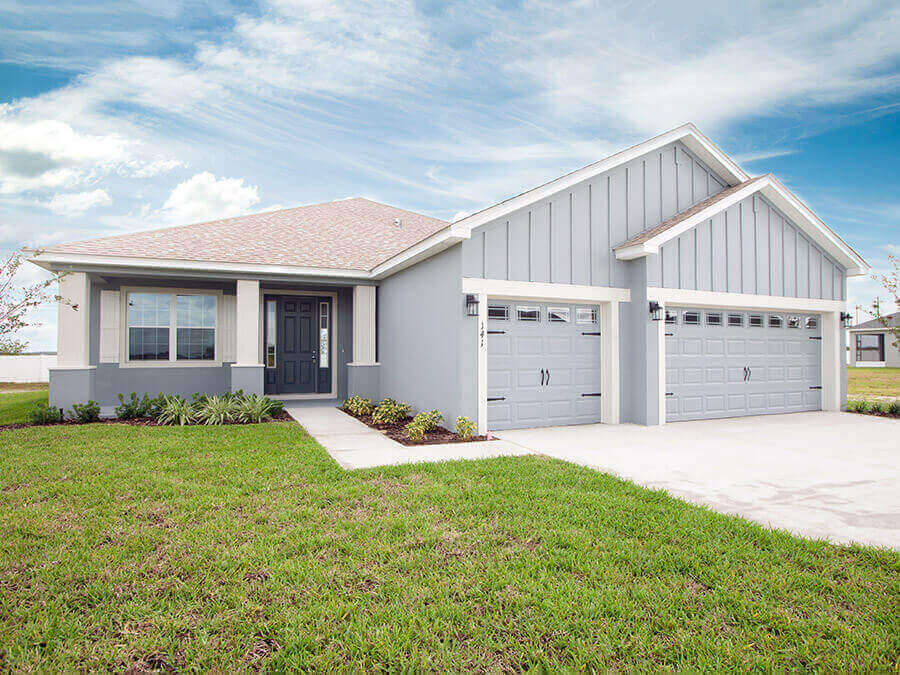 Here's a fact: controlled access to your neighborhood discourages solicitation and reduces traffic. This controls noise pollution and adds to the privacy of your home!
Picture this: You make your way home to your new home located in one of the beautiful gated communities in Lakeland, FL. Upon arrival to your neighborhood, you reach the security gate that protects your community from random passersby.
As the gate softly opens for you, you proceed to enter and slowly drive down a winding road that is surrounded by lush, Florida landscape. You see your neighbor walking his dog and another pushing her stroller on the sidewalk. Finally, you make it to your home and effortlessly park your car in the driveway.
You breathe a breath of fresh air and casually stroll to the front door with the sense of privacy and security in the back of your mind. If this is what you envision for your new neighborhood, then a gated community will certainly make your dream come true.
3. Indulge in a Strong Sense of Community
Gated communities are also known to provide a strong sense of community. For instance, many gated communities give you the opportunity to take part in organized neighborhood gatherings where you can get to know, and become friends with, your neighbors.
Depending on the community you live in, you may also have access to exclusive amenities and shared facilities that are only available to residents. This, in turn, grows a feeling of trust, respect, and familiarity throughout the neighborhood.
Your Guide to Gated Communities in Lakeland, FL
If you are convinced that a gated community is the perfect type of neighborhood for you, you're in luck! Highland Homes builds dream homes in a number of gated communities in Lakeland, FL.
Treymont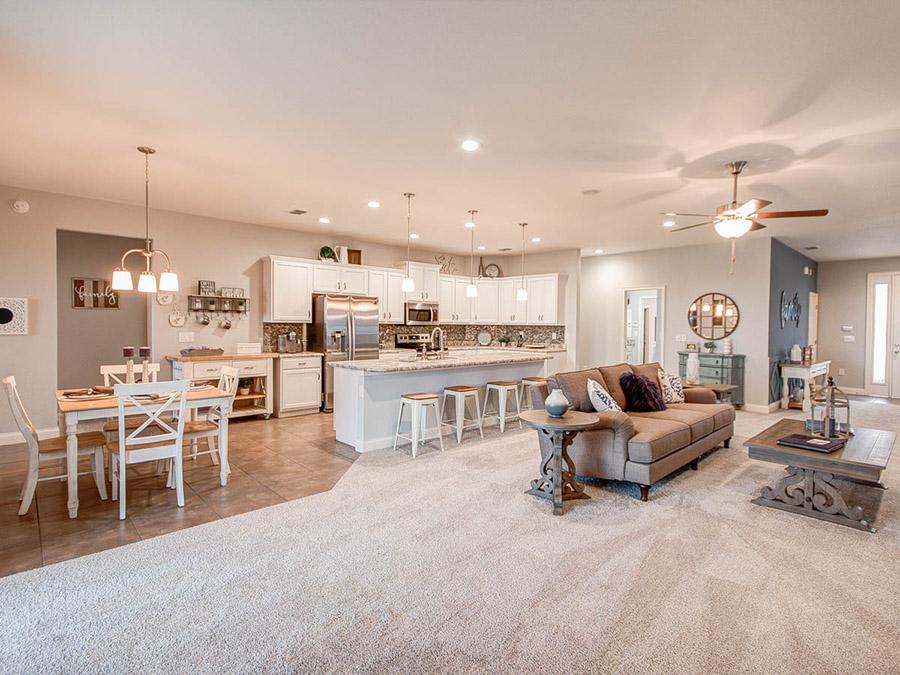 Welcome to Treymont, a gated community of new homes in South Lakeland that is equipped with spacious and luxurious homes, a desirable location, and ¼-acre average home sites for additional privacy between homes and space for the backyard pool paradise you've been dreaming of.
Situated in the exclusive Highlands area of Lakeland, you will love the convenience of shopping, dining, and medical facilities right down the road from your new home.
Treymont is zoned for top-rated schools including George Jenkins High School and convenient to major roadways including:
US-98 South (2.7 miles)
Polk Parkway (4.5 miles)
South Florida Avenue (4.3 miles)
With a number of luxury home plans to choose from offering 2,109 to 3,315 square feet of living space with 4 or 5 bedrooms and a 3-car garage, you can accomplish your new home dream at Treymont.
Hunter's Crossing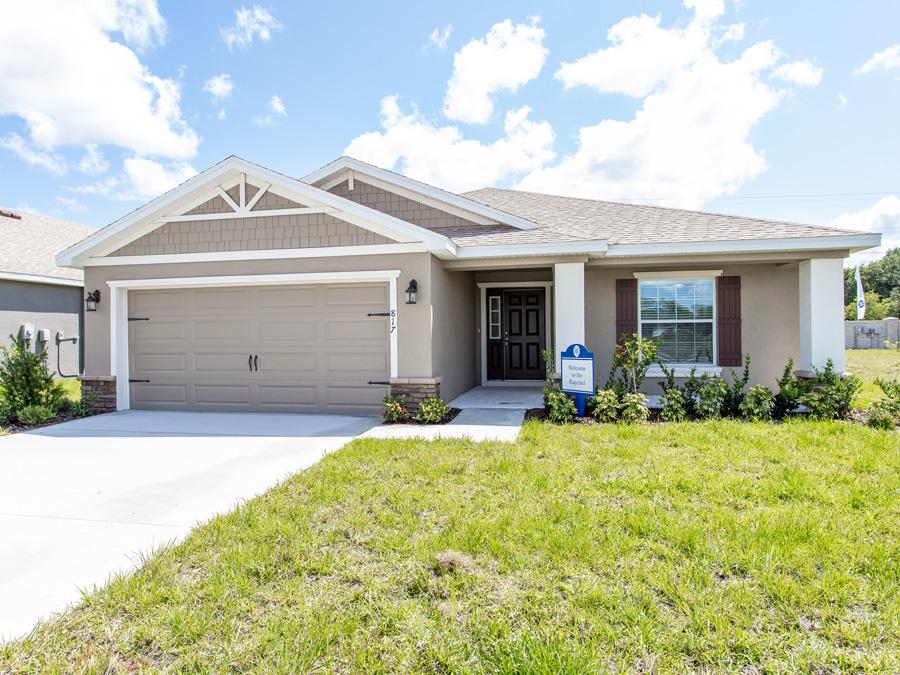 Next on the list of Highland Homes' gated communities in Lakeland, FL is Hunter's Crossing. If you are seeking a laid-back community in North Lakeland surrounded by the peaceful sounds of nature, this neighborhood is for you!
Along with gated entrances, Hunter's Crossing offers nature-inspired design with open spaces, ponds, and wetlands that make living in Lakeland so unique.
Furthermore, this quiet neighborhood is located close to Highway 98 North and is just 2.5 miles from I-4, so you are just a quick drive from neighboring cities, shops, and restaurants.
With limited availability in the current phase, email us to join the priority list to build in phase 4 of Hunter's Crossing, which will be available starting summer 2021!
Lakeside Preserve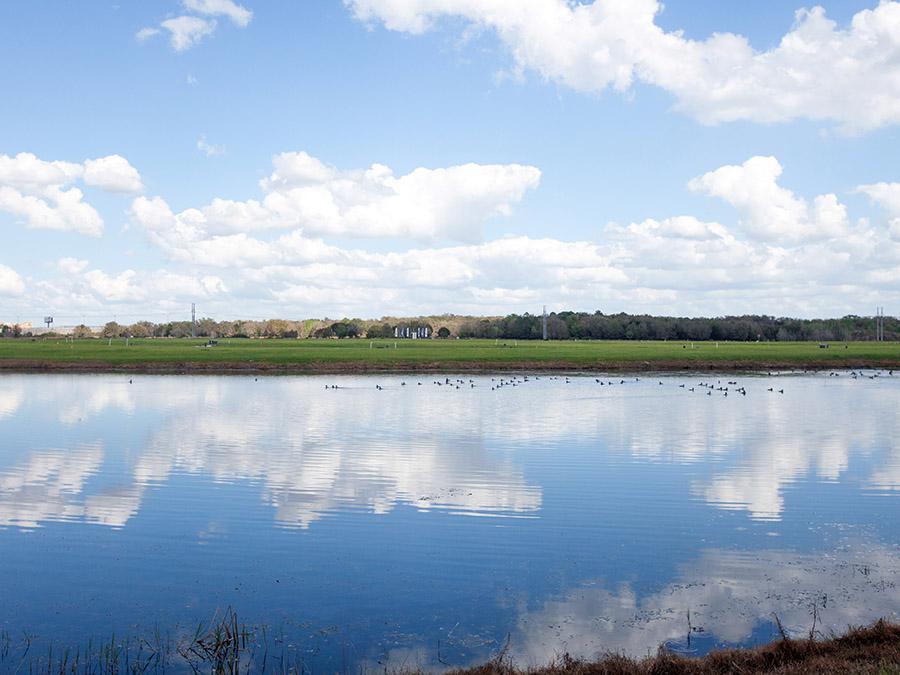 Last but not least, discover Lakeside Preserve, a luxurious gated community located in South Lakeland.
This spectacular Highland Homes neighborhood hosts spacious homes with 1,800-plus square feet of living space, homesites suitable for a backyard pool, and lush natural areas including green open spaces and sparkling ponds. Lifestyle amenities in the community including walking trails and a park with covered pavilions, charcoal grills, and a fire pit - perfect for gathering with neighbors and enjoying your serene community setting!
With very few homes remaining available in phase 1, keep your eye out for the development of phase 2 of Lakeside Preserve which is planned for 2022.
Own Your Dream Home in a Highland Homes Gated Community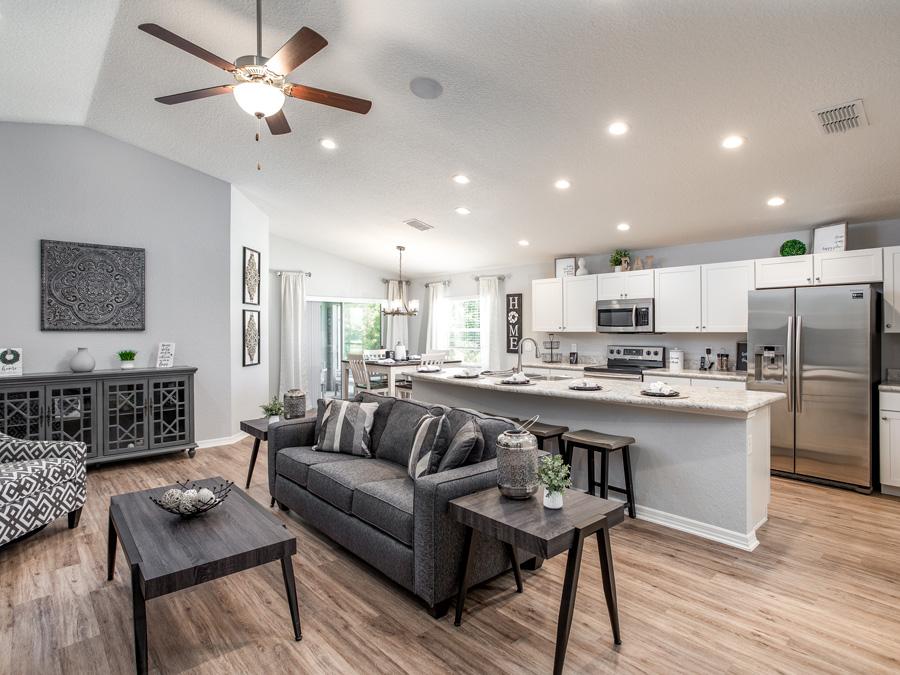 From privacy and enhanced security to a wonderful sense of community, it's no wonder gated communities are so desirable to live in!
If you're ready to make the home of your dreams become a reality, contact us to learn more about Highland Homes' gated communities in Lakeland, FL, and for assistance with finding the perfect new community and home you've been dreaming of.
---
Tags:
Gated community
Lakeland
North Lakeland
South Lakeland
Single-family homes
Luxurious homes
---