blog
10 Ways to Save on Utilities in the Florida Summer Heat
10 Ways to Save on Utilities in the Florida Summer Heat
Posted:
June, 20, 2017 |
Categories:
General Info
|
Why Buy New
|
Design and Decorating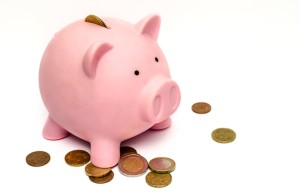 People flock to Florida for its beauty, unique way of life, and tropical weather. Whether you own a home in Ocala or a townhouse in Tampa Bay, all Floridians have one common goal in the summer: how to beat the heat without breaking the budget!
As a Florida home builder, we understand you don't want the summer heat to make your utility bill sweat. The cost to run an air condition in any home can present a challenge and can make up for a significant part of the home budget. Our homebuyers don't have to dial up the temperature to 80 degrees or put a kiddie pool in the living room of our homes. We include energy-efficient features in every home we build to save you money on your bills each and every month.
One of the largest benefits of purchasing a new Florida home with Highland Homes is the energy-saving technology built-in which helps keep your home cool and comfortable as well as saving you money. According to data analyzed by the National Association of Home Builders, a new construction home can save you more than $1,000 per year on utility costs!
In addition to our energy-efficient features, shave dollars off your monthly bills without sacrificing your comfort by planning ahead and getting creative. Here are 10 ways in which you can save on utilities this summer:
Seal up the house —Don't let money leak through cracks around doors and windows; buy caulk and weather-stripping to seal cracks.
Invest in Smart Technology — There are plenty of smart home devices that can be purchased from the store and easily installed in your home. These devices usually have a strong focus on energy efficiency and power usage. To save you time and money, all Highland homes come included with a programmable thermostat that allows you to schedule a/c usage so it can be optimized for different times of the day, such as when you are away from home.
Ceiling fans - Stay cool while you sleep with an overhead fan instead of pumping air conditioning throughout the entire house. In the warmer months, you should run your ceiling fans counter-clockwise. Since heat rises, the counter-clockwise motion will help pull the cold air up toward the ceiling. Our homes make cooling off easy with included ceiling fan prewires built into every home. Read more about the benefits of ceiling fans here.
Light bulbs — Our homes now include Sealed LED Recessed Lighting in the kitchen and lanai (per plan)! These bulbs use just 10W (65W equivalent), providing up to 75-percent energy savings. They emit very little heat and provide bright and evenly distributed lighting throughout your home.
Get your HVAC System Ready — Our included 14 SEER unit will save you 50-percent in utility costs over a 7 SEER unit you may find in an older home. In addition to this unit, it's important to clean filters and vents regularly.
Know Your Windows — The windows in your new Highland home consist of dual panes of glass with a Low-E coating to reflect infrared energy (heat) which reduces heat passing through the glass and into your home. Be sure to keep the blinds closed during the day to drastically reduce the heat in your home!
Proper garage and exterior insulation — Have you heard of R-11 Foam Injected Wall Block Insulation? This insulating foam fills the hollow cells in the concrete masonry blocks of your exterior walls and provides a barrier against heat entering your new Florida home.
Water Temp — Our rapid recovery 50-gallon (min) hot water heater uses less energy to maintain water temperature than standard units.
Check The Bathroom - If you don't want to spend money on a low-flow toilet, you can still make yours more efficient by dropping a soda bottle filled with sand or water into the back. It will use less water each time it flushes. Installing a water-conserving showerhead will also save on the water bill.
Radiant Barrier - As one of the most popular energy-saving options offered at the Highland Homes Personal Selection Studio, Radiant Barrier reduces cooling costs by a game-changing 8-12%. This innovative product will save you an estimated $25 per month by deflecting heat in the summer and conserving warmth in the winter months.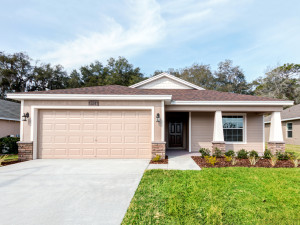 Visit our website to learn more about personalizing your Florida new home with energy-saving features at the Personal Selection Studio.
Highland Homes builds new homes throughout Central, North Central, Southwest and Tampa Bay, with affordable pricing from the mid $100's to $300's. If you are interested in learning more about building an energy-saving, stylish, and convenient new home with Highland Homes, call us at 863-797-4999 or browse our communities and find your cool new Florida home at www.HighlandHomes.org.
Save
---
Tags:
Florida home
ceiling fans
energy efficent home
radiant barrier
seer
smart technology
tips
Florida New Homes
central Florida home builder
florida new home
Florida home builder
homeowner tips
Ocala
Florida
new home
tampa
Tampa Bay
FL
New Homes
central florida
---