blog
3 Smart Reasons to Buy New Homes for Sale in Eagle Lake, Florida
3 Smart Reasons to Buy New Homes for Sale in Eagle Lake, Florida
Posted:
February 10, 2021 |
Categories:
Communities
|
Communities>Landings at Eagle Lake
Are you house hunting for your first home in Polk County?
If you are searching for new homes in Eagle Lake, Florida, then look no further than Landings at Eagle Lake.
With the thrill of waterskiing, the sweet smell of blooming citrus groves, and the exhilarating tug-of-war with a largemouth bass right next door, what's not to love about this brand new neighborhood?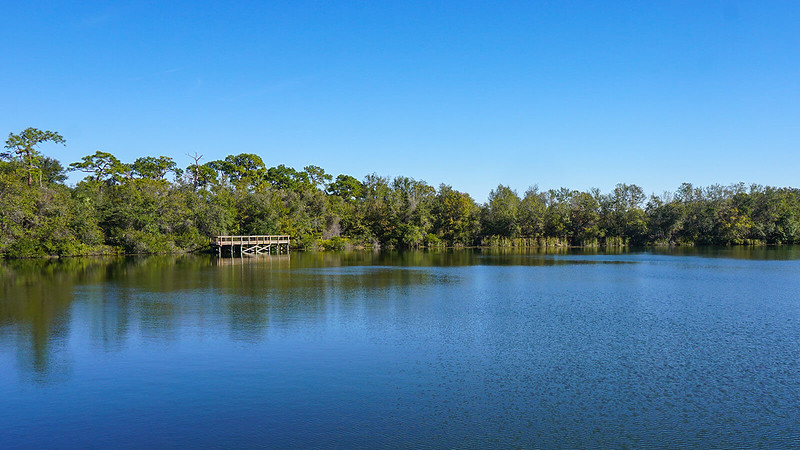 In this article, discover the exciting benefits of a new construction home in Landings at Eagle Lake, including:
Spacious, well-crafted homes

Close proximity to local Polk County amenities

Easy access to waterside & outdoor activities
Ready to learn more about these amazing new construction homes? Let's dive right in.
3 Amazing Reasons to Purchase a New Construction Home in Eagle Lake
First and foremost, you are probably wondering:
"What makes these new construction homes in Landings at Eagle Lake so special?"
Here's why: Each new construction home is customizable, holds a great investment, and is conveniently located next to the best amenities in Polk County.
We'll prove it to you.
1. Outstanding New Home Value: The Most Bang for Your Buck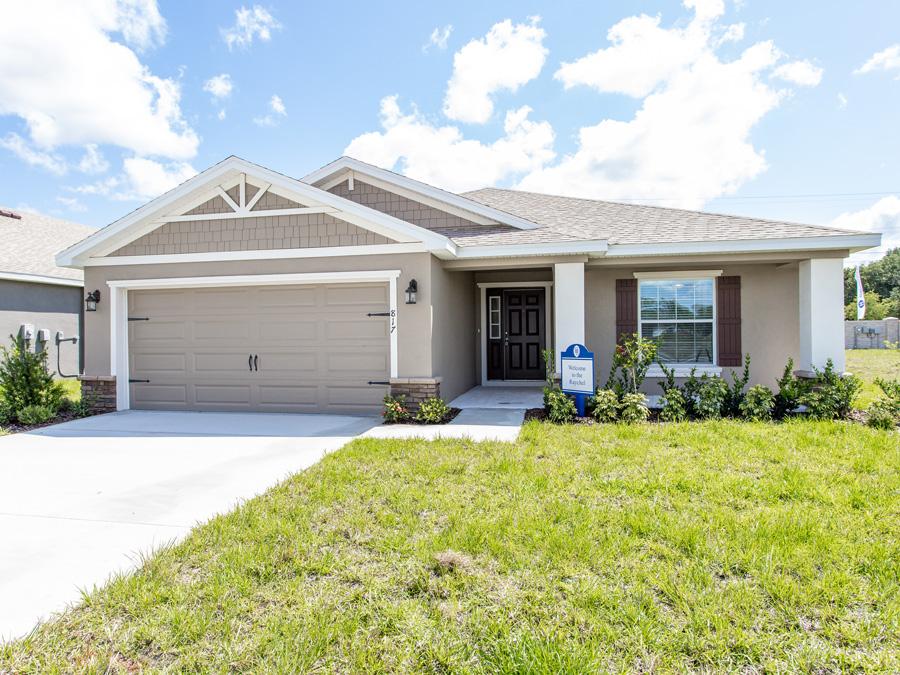 If you are torn between a new construction home vs. an existing home, then you will love to hear this.
Here's why Landings at Eagle Lake new construction homes offer an unbeatable value.
No Need for Costly Renovations or Replacements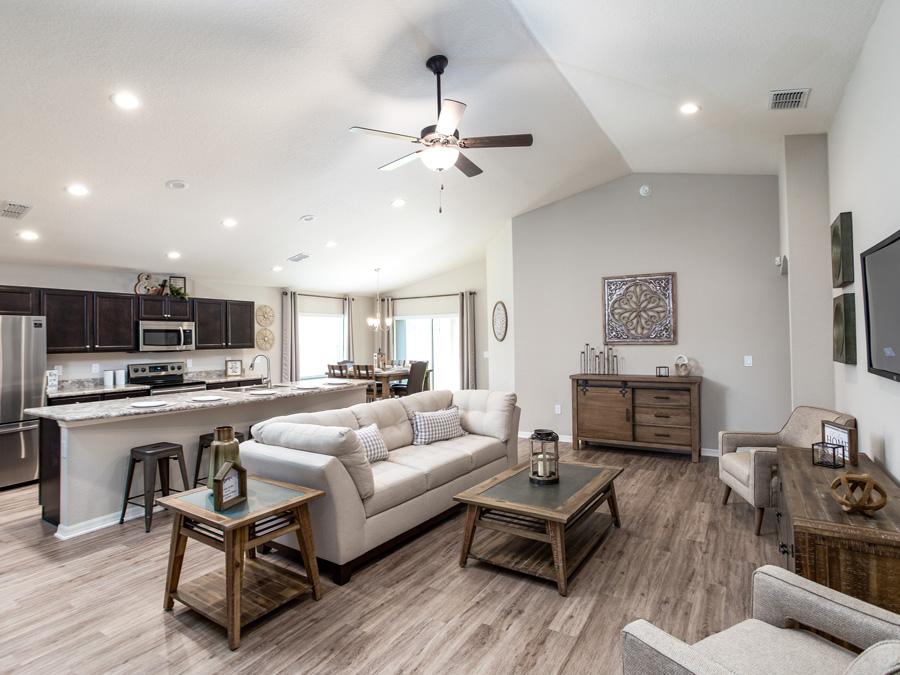 Unlike older, previously owned homes in the area, a new construction home allows you to select your ideal layout then completely customize your finishings. This means no need for costly renovations or upgrades – just a beautiful, move-in ready home!
When building a new home, you avoid expensive big-ticket items that need to be replaced in many older homes such as:
New heating or cooling units

New roofing

New interior or exterior paint

Kitchen or bath remodel

Flooring/carpet replacement
With a Highland home, you will find your ideal layout and avoid costly renovations later on, with a broad selection of more than 10 spacious home plans for you to choose from.
Lower Home Maintenance & Energy Costs
New construction homes don't only flaunt the latest architectural styles, but also the latest energy consumption and safety standards.
New construction homes are virtually always the better option when it comes to lower energy bills. And the best part? The plumbing and electric will require less servicing (and leave you without ugly surprises!).
Here are even more reasons why the new homes at Landings at Eagle Lake provide such amazing value.
A Home Warranty Protection Plan for Greater Peace of Mind
New construction homes in Landings at Eagle Lake are covered under the Highland Homes Builder Warranty after closing.
This warranty is in effect for one whole year and begins once you take possession of your new home. This exclusive Builder Warranty protects your home against material defects, which takes a ton of the stress out of homeownership.
In addition, your new home in Eagle Lake is covered by the 2-10 Home Buyers Warranty (2-10 HBW), protecting your investment with:
10 full years of structural defect coverage for load-bearing components.

2 full years of systems surety coverage against defects in wiring, piping, and ductwork in electrical, plumbing, heating, cooling, ventilating, and mechanical systems.

1 full year of surety coverage against defects in workmanship and materials. (Concurrent to the Builder Warranty)
Having a third-party warranty through 2-10 HBW provides you with the additional peace of mind of an independent provider and neutral mediator should your home ever need repairs for covered defects. And, the 2-10 warranty is fully-transferable should you decide to sell your home, which is an added benefit that increases the resale value of your home.
Great Community, Even Better Value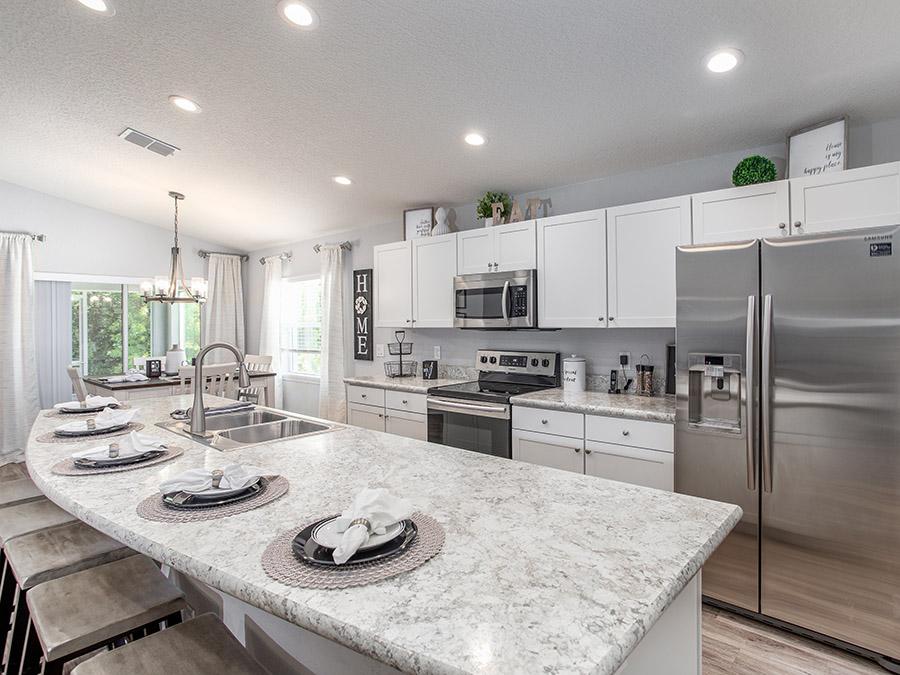 Big, open spaces, large homesites, within walking distance to Eagle Lake Park, and all with prices starting from the $240's – what's not to love about this young community?
Here are the best highlights of Landings at Eagle Lake new construction homes:
78 exclusive home sites

More than 10 versatile home plans to choose from offering 1,535 to 3,141 sq. ft. of living space

Large 70' x 108' home sites

3 - 6 bedroom homes with open concept layouts

Base pricing includes a standard home site and quality, low-maintenance features

Onsite Information Center open 7 days/week (more on this below!)
Convenient Onsite Information Center is Now Open
As we dive into 2021, the Landings at Eagle Lake Onsite Information Center is now open 7 days a week! You can visit this temporary office location for all home inquiries you may have and to meet with an Eagle Lake New Home Specialist about building your dream home in this exciting community.
The Landings at Eagle Lake Onsite Information Center is located at 1105 Second Drive, Eagle Lake, FL 33839. We suggest clicking here to get directions as many GPS apps do not yet show the addresses for this brand-new neighborhood,
A permanent model home, featuring the Parker home plan, is currently under construction and will be opening in the Spring. Come visit us for more information!
2. Desirable Neighborhood Location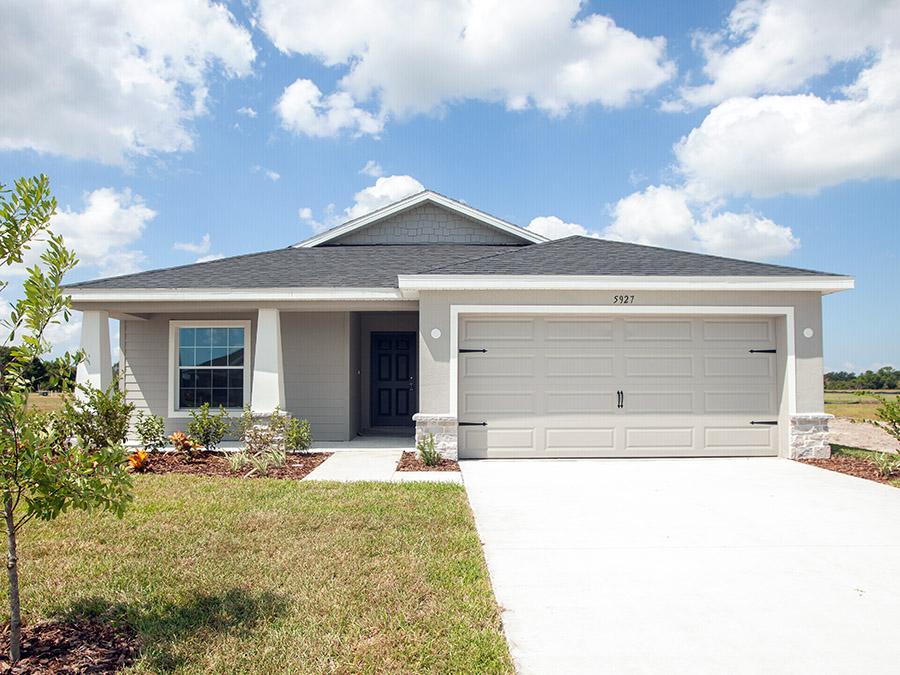 Polk County is known for its citrus groves, deep-rooted Old Florida history, and fun in the sun waterside living. If you want to experience the best of this historic county, then you have come to the right neighborhood.
Eagle Lake Living: Made for an Active Lifestyle
Located right next door to the shores of Eagle Lake, Landings at Eagle Lake gives homeowners the exclusive opportunity to indulge in lakeside activities. Head just ½-mile to Eagle Lake Park for access to:
Waterskiing

Boating

Fishing

Swimming

Sun bathing

Canoeing/Kayaking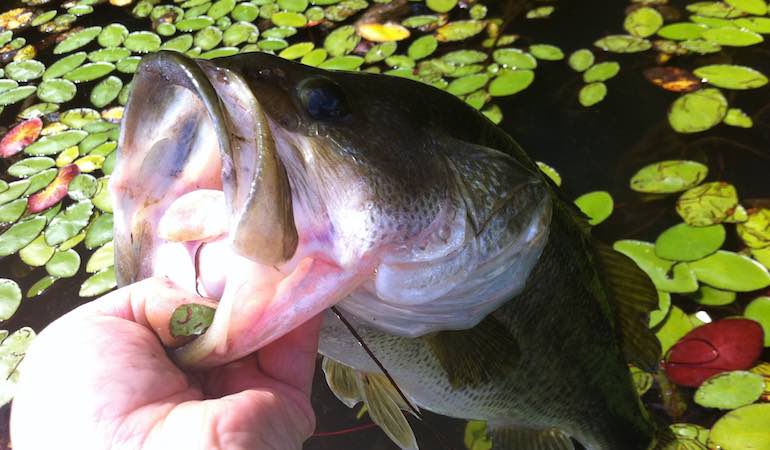 And, Eagle Lake is just one of the fun local hangouts situated near your new neighborhood.
Best Local Hotspots Near the Neighborhood
Landings at Eagle Lake is located just a half-mile from US-17 and 6 miles from the Polk Parkway. This means homeowners are just a quick drive away from a number of beloved local hubs.
Enjoy shopping, dining, and entertainment in Downtown Winter Haven (4 miles) and Downtown Lakeland (15 miles) or visit these popular nearby attractions:
LEGOLAND Florida (8 miles)

Circle B Bar Reserve (9 miles)

Polk City History Center (11 miles)

Bok Tower Gardens (16 miles)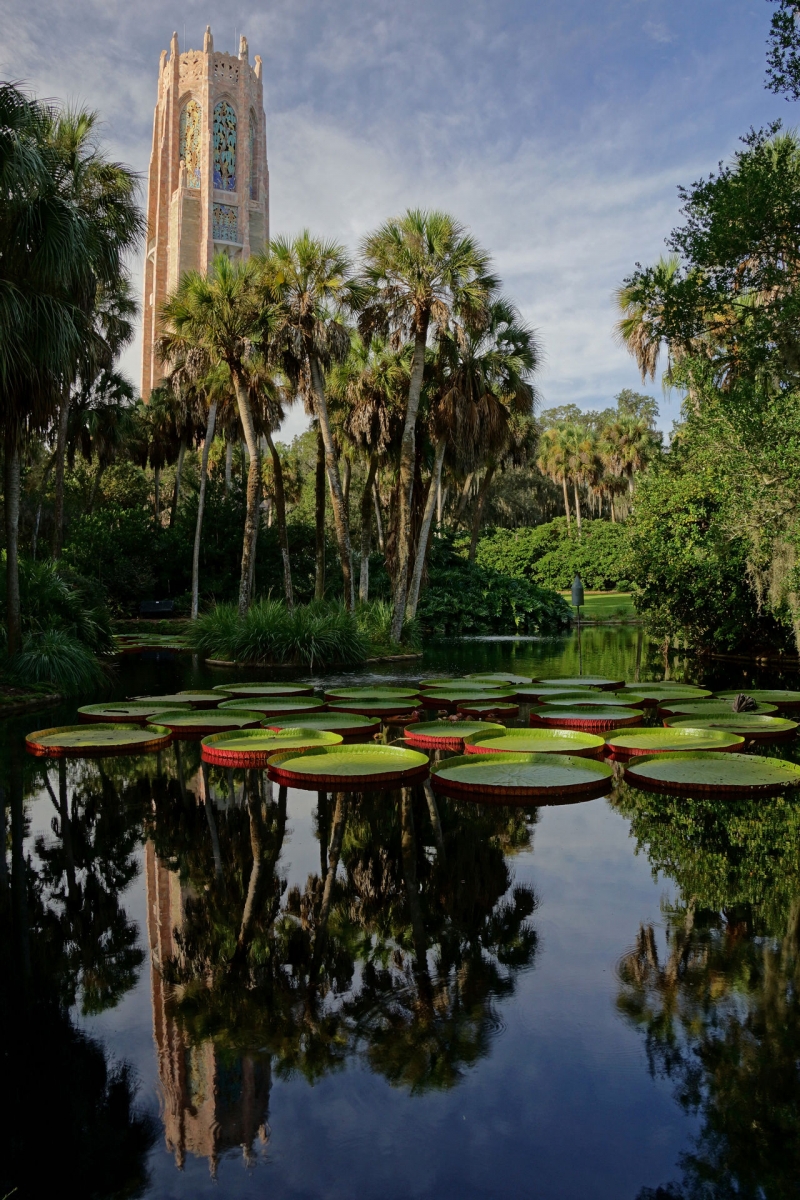 Restaurants Near Landings at Eagle Lake
Getting hungry from all the activities?
Sink your teeth into a BBQ sandwich from Blackburn's BBQ or order a pizza pie from Giovanni's New York Pizza. Relax after dinner with a pint of beer from the local Winter Haven brewery, Grove Roots Brewing Co.
3. Enjoy Beautiful Backyard Views
With ponds and open space on property, Landings at Eagle Lake combines the serene elements of backyard nature with the luxury of a personalized home that fits your lifestyle needs.
Safe neighborhood roads allow you to walk your dog or ride your bike past these communal open spaces and peaceful ponds. Watch waterfowl splash in the water as a beautiful Florida sunset paints the sky.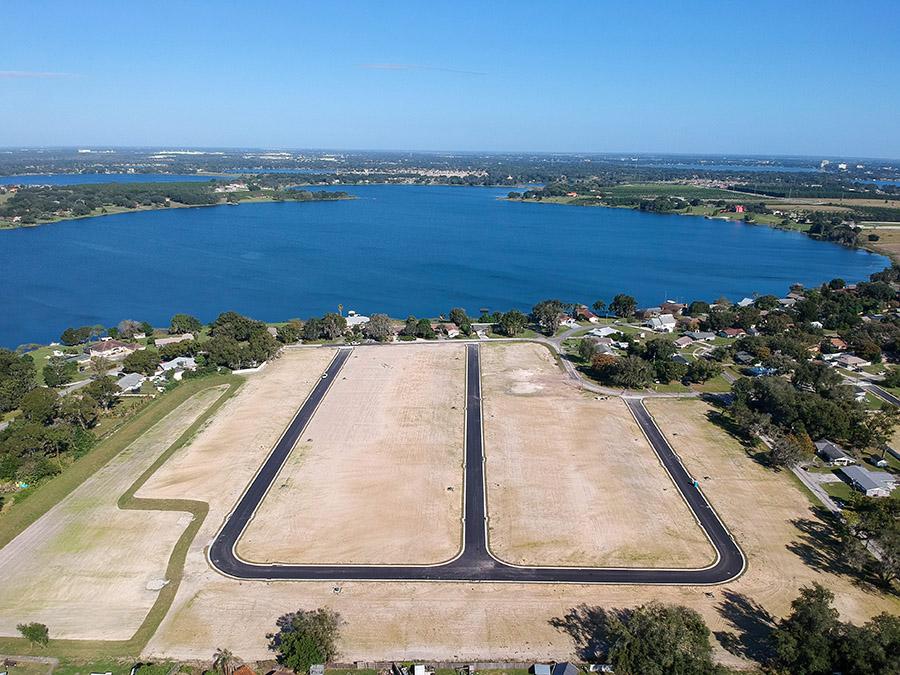 Here's the best part: you have the opportunity to choose from select home sites located next to these ponds for the ultimate backyard views and privacy.
Find Your New Home with Highland Homes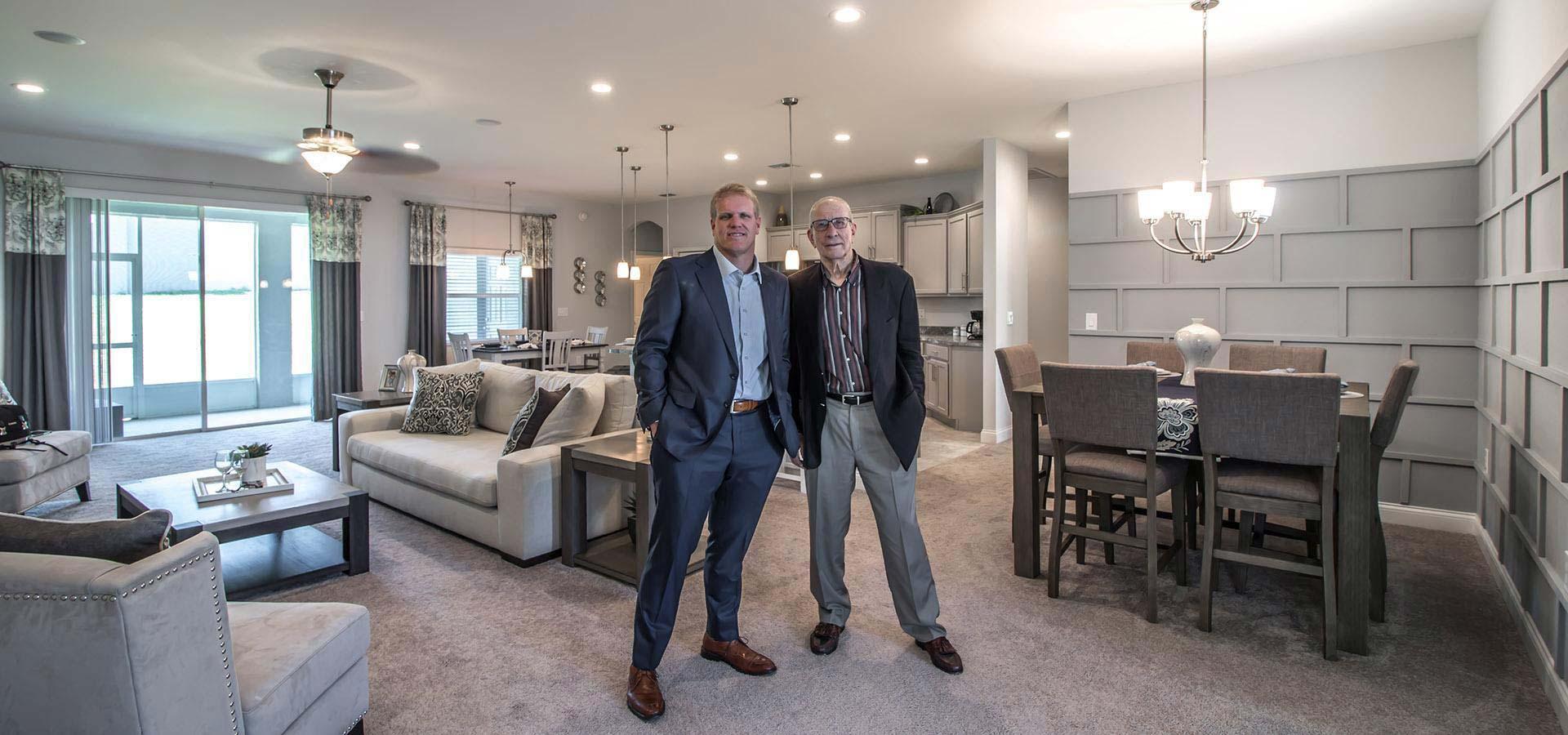 As you can see, Landings at Eagle Lake offer the perfect blend of new construction homes for sale in Eagle Lake Florida that meet your budget, offer amazing value, and are in close proximity to both nature and local Polk County hotspots.
Ready to design your dream Eagle Lake home? Highland Homes can help!
With 25 years of experience, our team is committed to delivering the best new construction homes in the Central Florida region. Contact us to learn more about building your dream home at Landings at Eagle Lake.
---
Tags:
Landings at Eagle Lake
Eagle Lake
East Polk County
Single-Family Homes
Eagle Lake Park
Legoland
Bok Tower Gardens
---