blog
5 Desirable Towns Near Tampa You Will Want to Relocate to in 2021
5 Desirable Towns Near Tampa You Will Want to Relocate to in 2021
Posted:
February 22, 2021 |
Categories:
Communities
|
News
|
General Info
5 Desirable Towns Near Tampa You Will Want to Call Home in 2021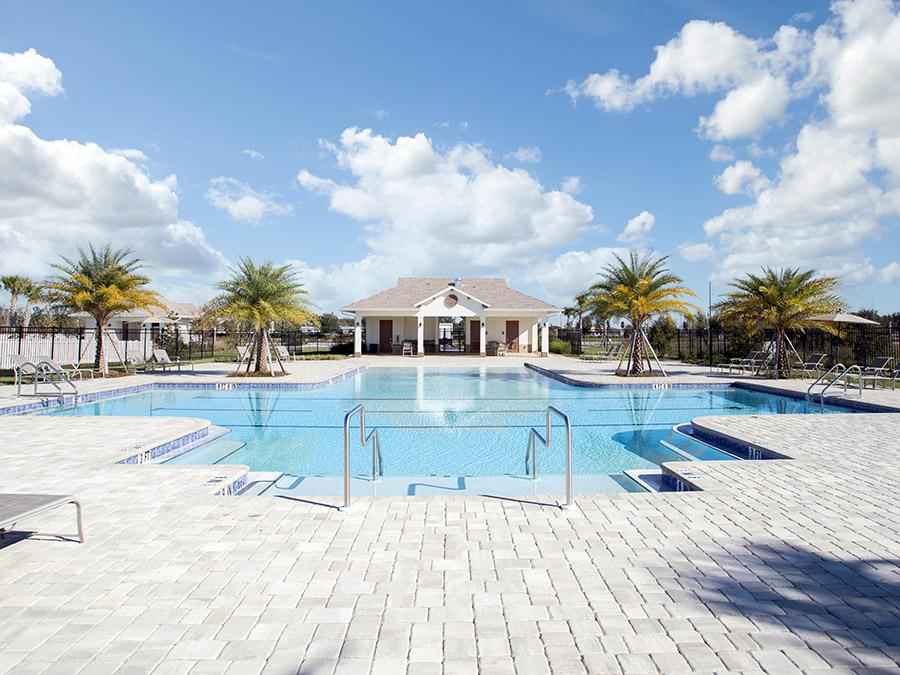 If you are looking to relocate to a new neighborhood near Tampa, you are not alone.
According to Redfin, an estimated 14.5 million Americans will relocate to new U.S. counties in 2021, with Tampa being one of the most desirable real estate markets in the nation.
There are a number of charming suburbs in the Greater Tampa Bay area on homebuyers' radars. Beautiful new homes in Lakeland, FL are popping up with other nearby towns quickly following suit to accommodate this influx of demand!
It's no surprise that Greater Tampa Bay real estate is in such high demand when you consider:
Tampa Homes Cost 24% Less Than Miami Homes: More affordable housing compared to other coastal Florida cities like Miami
Major Job Growth: As the 9th fastest growing city in the U.S., an influx of Tampa-based businesses stimulate the local economy
Snowbirds Opt for Lower Taxes & High Temperatures: Warmer winter weather combined with lower state taxes offer a recipe for success in this beloved Florida city
Ready to make the move but prefer to live outside of the hustle and bustle of Downtown Tampa? Here are 5 hidden gems near Tampa, Florida that will check off all the boxes on your home buying list.
1. Lakeland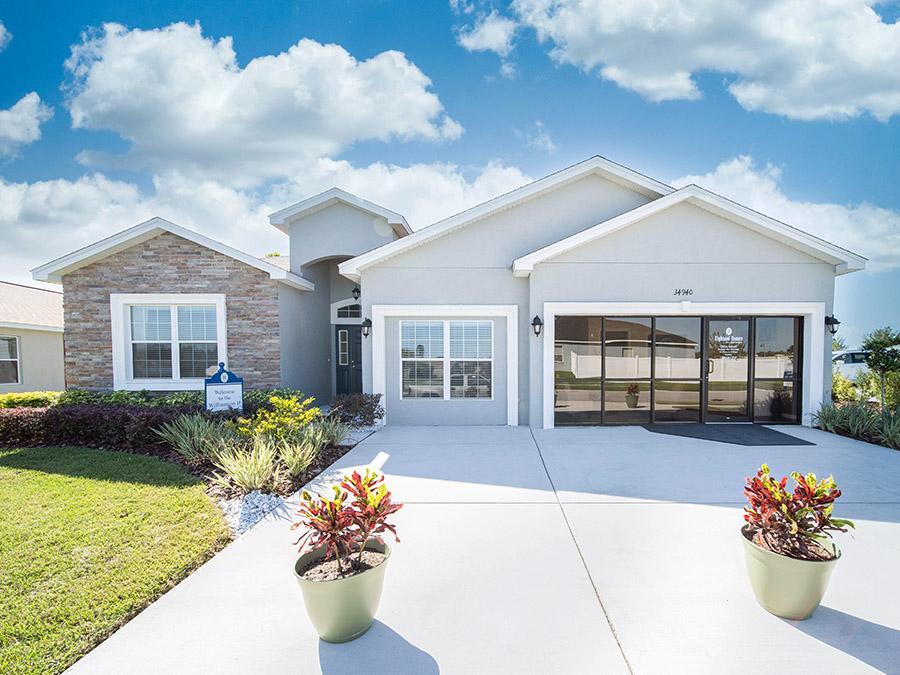 With its unique local history, strong sense of community, and plethora of outdoor activities to enjoy, it's no wonder Lakeland is considered a hidden gem in the Greater Tampa Bay area.
According to a report conducted by WFLA news, new homes in Lakeland, FL are extremely desirable because Lakeland offers:
Less than an hour commute to Downtown Tampa
A hotspot for new businesses and job growth
Great properties at an affordable price
In fact, the median sale price of new homes in Lakeland, FL is $242,000.
Outdoor Activities in Lakeland, FL

If one of your favorite pastimes is to enjoy nature, then you will love to hear what we have to say about this exciting little city!
Lakeland is spread out over 74.4 square miles and is surrounded by, hence the city's name. Take a hike around Lake Parker Park and Circle B Bar Reserve or go boating on Lake Hollingsworth.
With tons of local landmarks to discover, you will always have something to do in Lakeland.
Best Neighborhoods in Lakeland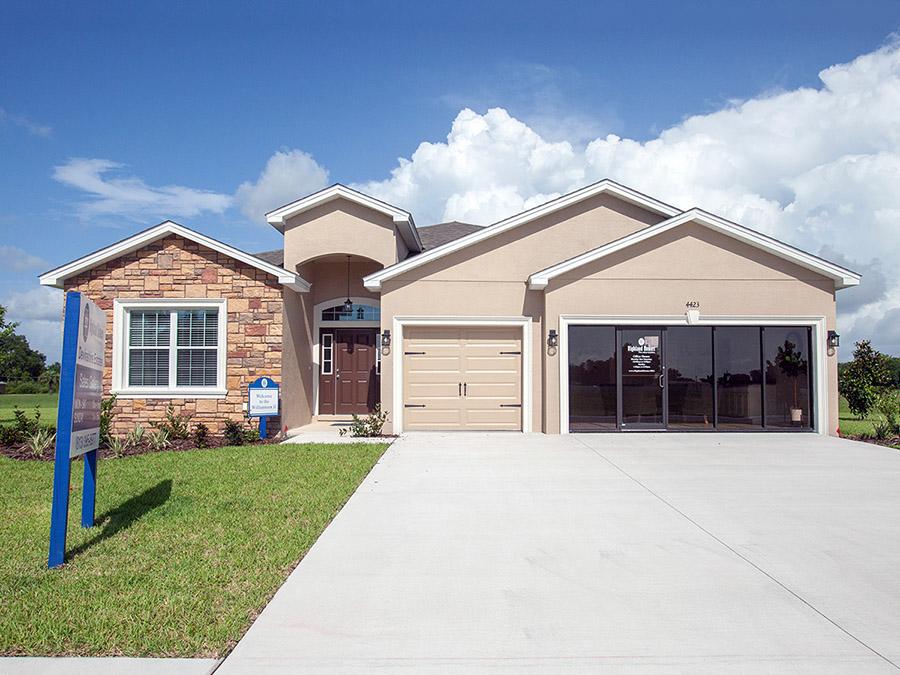 If you are searching for the perfect new construction home in Lakeland, check out these new homes for sale in South Lakeland.
Local fun fact: Lakeland is the corporate home to Publix, Florida's leading grocery supermarket chain!
2. Clearwater
Picture this: tropical palm trees sway in the wind as the refreshing smell of sea salt and the gentle sounds of ocean waves lapping against pure white sand dunes fill the air. This delicious daydream can become an everyday reality if you choose to relocate to Clearwater, FL.
What to Do in Clearwater
Located right on the gulf coast of Florida and 23 miles from Downtown Tampa, this attractive beach-side town is filled to the brim with exciting activities.
Sip cocktails and dine on local cuisine on the Calypso Queen Tropical Party Cruise or sign up for a Dolphin Adventure at Clearwater Beach.
Prefer to stay on solid ground? Visit Clearwater Marine Aquarium or go shopping at the Westfield Countryside Mall.
Popular Neighborhoods in Clearwater
As you can see, there is plenty of fun to go around all year long in Clearwater! So, what are the best places to live in Clearwater?
Favorite neighborhoods in Clearwater include:
Island Estates
Greenbriar
Del Oro Groves
Northwood Estates
Feather Sound
Local fun fact: Clearwater's beaches are ranked as some of the most beautiful in all of the United States
3. Riverview
Located just a hop, skip, and a jump from East Tampa, Riverview is situated south of Brandon and offers a family-oriented suburban feel.
With high-rated public schools in its vicinity, your children are sure to receive a top-notch education in this historic Florida town! But, that's not all.
Riverview is a quick 10-mile drive from Tampa, so your family can enjoy all the wonderful restaurants, entertainment, and shopping found in the city. Within the town itself, explore local hotspots like the Showmen's Museum and Bell Creek Nature Preserve.
Where to Live in Riverview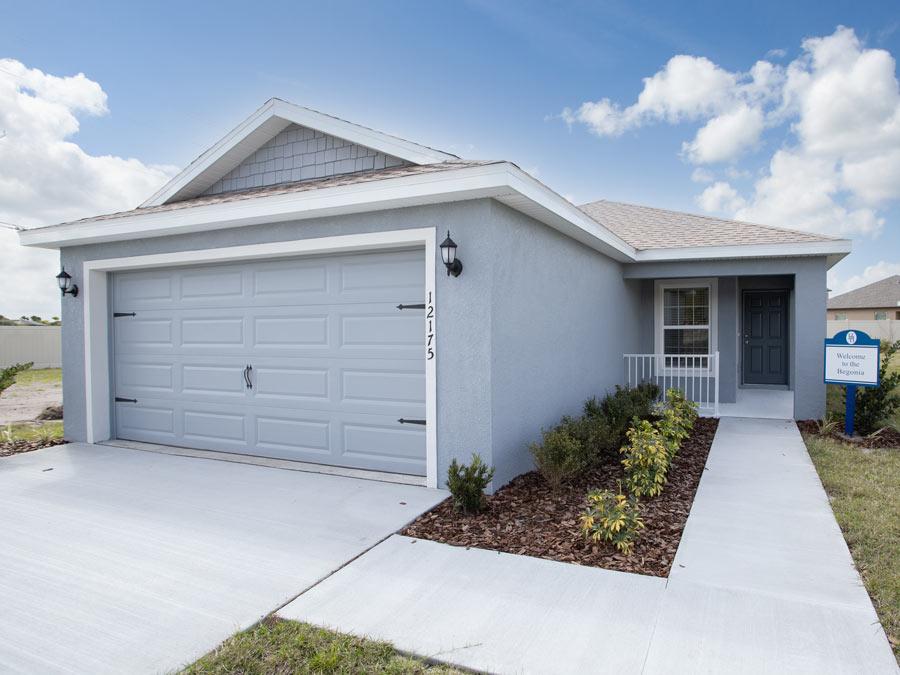 A great neighborhood in Riverview is Ridgewood. This peaceful neighborhood offers resort-style amenities, beautiful new construction homes in Riverview, FL, and stunning lakefront views. Another awesome place to hunt for the perfect home is around Alafia River.
Local fun fact: Riverview is said to be one of Florida's oldest settlements and was originally situated next to the Alafia River.
4. Zephyrhills
With building permits up 21% in 2020, Redfin predicts more new construction homes will be built in 2021 than in any year since 2006. One location where new homes are constantly popping up is in Zephyrhills, FL.
Here's why.
Why Zephyrhills is a Diamond in the Rough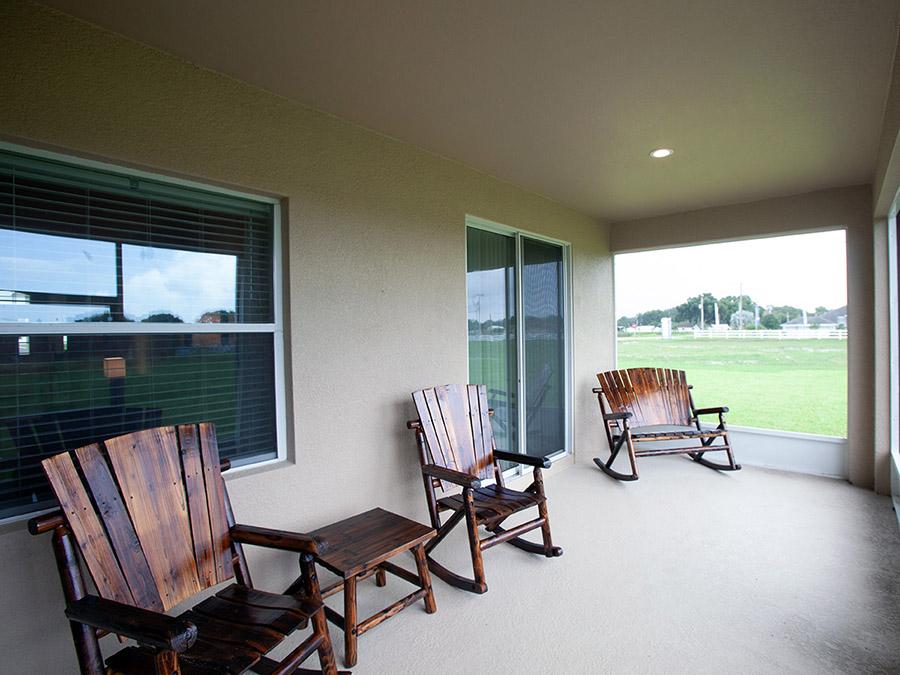 Just 25 miles from Tampa, Zephyrhills is a small suburb with an estimated population of 13,500 people. But don't let this little town's size fool you!
Zephyrhills offers affordable home pricing and is way less crowded than any other nearby city. This makes the community safe and peaceful for families! Plus, the commute to Tampa is so quick that it is easy to work in the city and enjoy the small town vibes of Zephyrhills at the same time.
Best New Homes in Zephyrhills, FL
Some of the most customizable new construction homes in Zephyrhills, FL are located in Stonebridge at Chapel Creek. If you have children and pets, this residential neighborhood is a great choice because it offers amenities for the whole household, including Fido:
Playground
Dog park
Swimming pool
Cabana
Open play areas
Along with these amenities, this popular suburban neighborhood is also close to Zephyr Park & WaterPlay and Krusen Park.
Local fun fact: The popular water brand, Zephyrhills Bottled Water, is sourced from a local fresh water spring in Zephyrhills, Florida.
5. Ruskin
Last but not least, new homes in Ruskin, FL are another great investment near Tampa! In fact, in 2020, home values in Ruskin climbed 2.04%. This figure is predicted to grow even further in 2021.
Where to Find New Homes in Ruskin, FL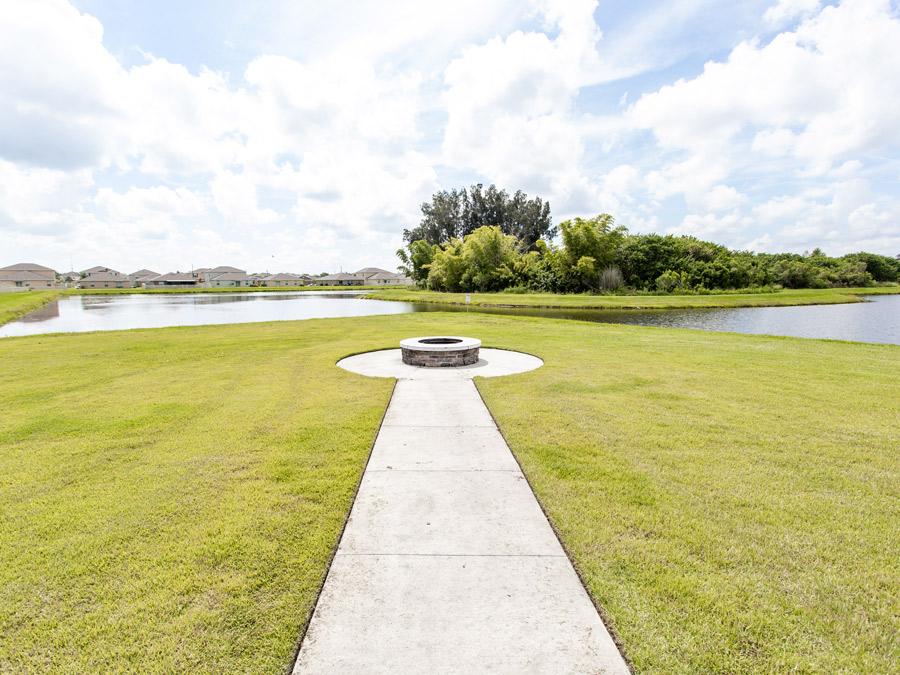 With low state taxes, year-round warm weather, close proximity to Tampa Bay, and beautiful natural landscapes, it's no wonder Ruskin made the top 5 list.
Enjoy family-owned local restaurants, like the famous Ybor Grill for delicious Cuban food or BubbaQue's (which sports a real pit barbeque) for delicious barbecue. If you want to take your furry friend out to eat as well, head on over to The Dog House & More for pet-friendly, outdoor vibes!
Great Value Investment Homes in Ruskin
Furthermore, Ruskin offers you an amazing opportunity to grab a slice of West Coast Florida property for an unbeatable price.
In fact, the average home selling price is
If you want to increase your investment even more in this up-and-coming neighborhood and build a new construction home in Ruskin, consider Riverbend West to start. This coveted neighborhood is located halfway between Tampa and Bradenton and offers desirable resort-style amenities.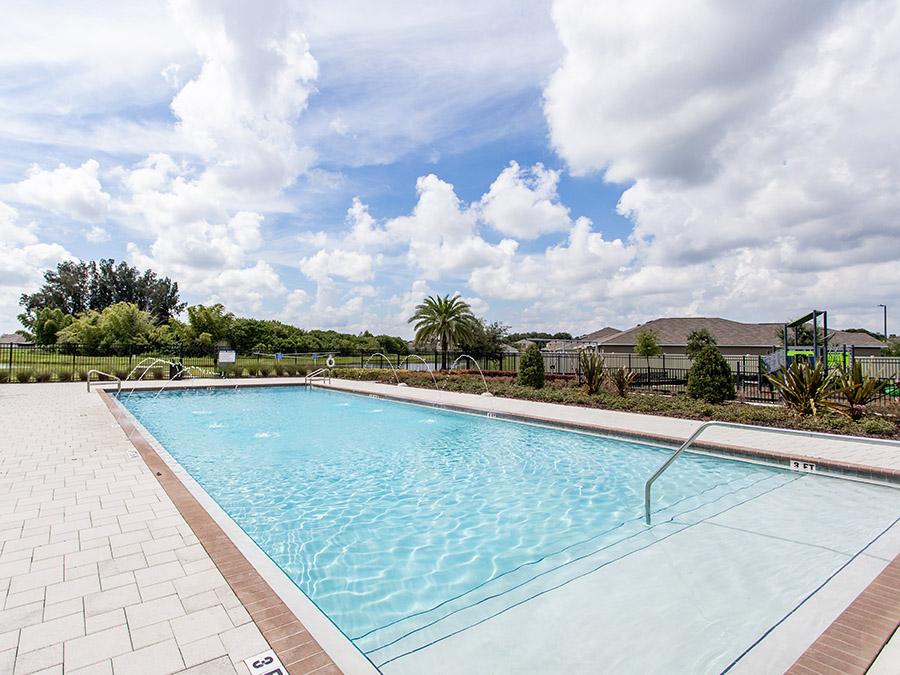 Relocate to the Greater Tampa Area with Highland Homes
With so many people relocating to Tampa in 2021, competition for homes is high. As demand continues to rise, inventory is slowly vanishing and homebuyers need guidance navigating the market.
Here's the great news: You can beat the low inventory crunch and build your own new construction home in one of these amazing towns with Highland Homes.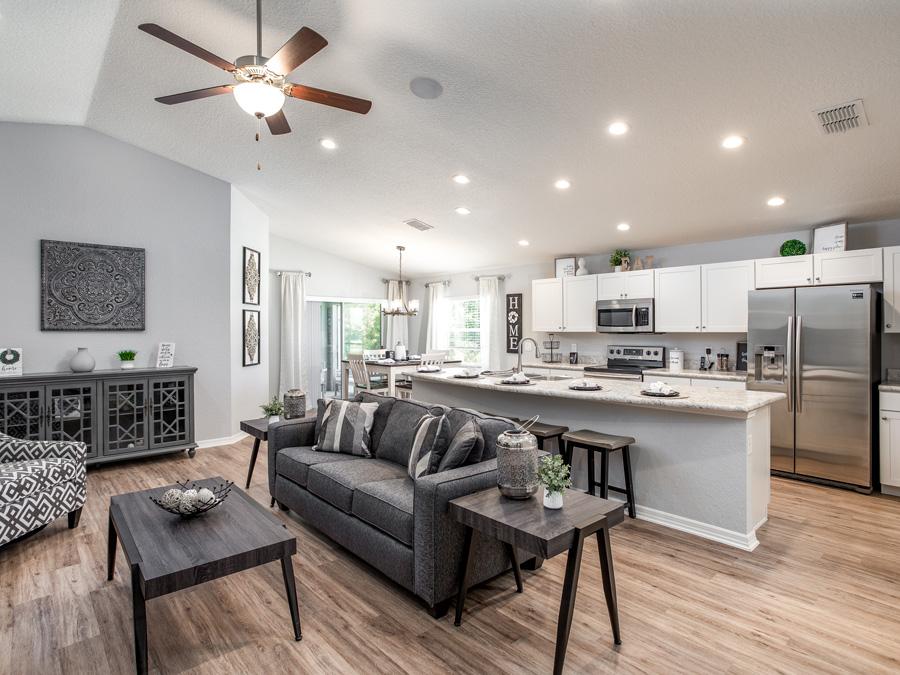 Not only are brand new homes a fantastic investment for the future and save you countless maintenance costs, but they are also completely customizable!
Whether you want to search for new homes in Lakeland, FL or build your own dream home in Ruskin, FL, we'll help you find the home plan of your dreams and guide you through every step of the process. Contact us to learn more!
---
Tags:
Tampa Bay
Tampa
Lakeland
Riverview
Ruskin
Zephryhills
Beaches
Amenities
I-4
Relocating to Florida
Relocating to Tampa
---