blog
5 Simple Steps to Make Your Dream Home a Reality
5 Simple Steps to Make Your Dream Home a Reality
Posted:
February 12, 2016 |
Categories:
News
|
Home Buying 101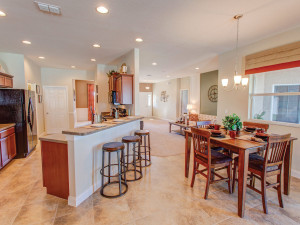 "Don't dream your life, live your dreams쳌 — Author Unknown
Dreaming is a powerful force, and turning your dream into a goal you can achieve is a powerful step towards making your desires a reality. With the right planning, your dream home can become not just a fantasy which exists on your Pinterest boards, but a dream come true.
Here are some steps to make to accomplish your goal of homeownership, and own the Florida new home of your dreams.
Step 1 — Determine Your Buying Power
Talk to a mortgage lender to find out what you can afford! Our preferred lenders will learn about your personal situation and assist you with mortgage options which fit your needs. They will help you understand your credit score and financial situation, go over mortgage and down payment options, and determine how much house you can afford based on your household income and existing bills. Low down payment finance options are available for qualified buyers, and when you finance with a Highland Homes preferred lender, we will even pay select closing costs to save you even more money on your Florida new home.
Step 2 — Location, Location, Location
Most people don't plan to live in a beautiful prison so researching the location for your new home is a must!  Whether you wish to be near family and friends, your job, attractions and entertainment, or all of the above, location plays an important part in the purchase of your dream home. After all, the convenience of being near what's most important to you can have a large influence on your quality of life. Would you want to live in a rural, urban, or suburban area? The location you desire can affect the price of the home and the property value of the home as well. Other things to keep in mind when thinking of a location are the schools, commute to work, proximity to grocery stores and shopping plazas, and the surrounding area.
Step 3 — Decide on New or Used
When buying a home, much like buying a car, you have two main choices — new or used. Some people like used (or resale) homes because they are in older, established neighborhoods with towering trees, and often near urban city-centers. On the con side, used homes can come with infestation, roofing, foundation and mold problems. With renovations to tear out old flooring, wallpaper, cabinets and countertops, and install the colors and features you've been dreaming of, buying used can end up costing you more money and effort than you expect.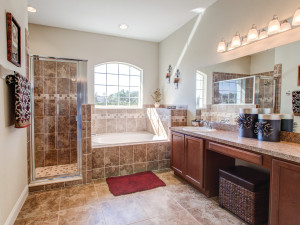 New homes are desirable for many because they are built to the latest Florida building codes for structural stability, energy efficiency and your health and safety, feature modern design and layouts, and have that intoxicating "new car쳌 smell along with the knowledge that everything is brand-new, with no wear and tear or hidden damage. When you build your new home in Florida with Highland Homes, you select the colors and features to personalize your new home to your style and needs, and your home is built exclusively for you. No costly renovations after move in — and, your new home includes a full builder warranty plus 2-10 Homebuyers Warranty, for your peace of mind.
If you're not sure of your preference, we suggest you do some research. We've written a number of articles on the subject and Florida Realtors® can help you evaluate both options.
Step 4 — Find Your New Home
Are you a fan of wide, open living areas? A formal dining room for entertaining? A luxurious (and private) master bathroom with room for two? If you've decided to look into building your dream home, our New Home Specialists are ready to show you our neighborhoods throughout Tampa Bay, Metro Orlando, Central Florida, Ocala and Bradenton and help you find the home you've been dreaming of. We offer more than 30 home plans with a variety of sizes and layouts, and are sure to have the right home for you whether you are seeking your first home or looking to move into a larger home.
Step 5 — Follow your Pins and Design to Your Dreams
Best of all, when you build your new home with us, it will come fully loaded with quality design and features. The professional designers at our Personal Selection Studio will help you to navigate included and upgrade design options to personalize your new home to match your dream style, needs and budget. Select from a wide variety of included colors and features, as well as luxurious upgrades to add to your home - If your dream kitchen has granite countertops and staggered cabinets, make it happen! Upgraded options can increase your property value in the future, without adding much to your overall mortgage payment.
We have many boards on Pinterest which can be a great resource for you to start planning the colors, features, layout and décor for your new home.
Overall, making your dream home a reality isn't just conceptual, it's doable! Our New Home Specialists will walk you through every step, from qualifying with a Preferred Lender to closing and moving into your new home. Before you know it you will be living your dreams.
To start down the path to homeownership, visit the Highland Homes website and give us a call at 863-797-4999 or contact us online today.
---
Tags:
home in Florida
Highland Homes Preferred Lender
Highland Homes
florida new home
new home in Florida
Florida
new home
FL
preferred lender
---