Posted:
January, 29, 2015 |
Categories:
General Info
|
Home Buying 101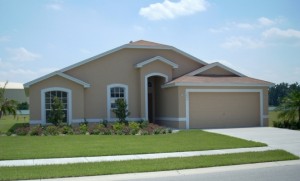 Tax season is upon us — ew — but if you are a homeowner, tax savings from owning a home can really add up, saving you tens of thousands of dollars over the years — Yay!
To help you understand the tax benefits of owning a home, we've consulted with the tax specialists at Turbo Tax, as well as information provided by the National Association of Home Builders (NAHB), to outline the 7 major tax benefits of homeownership.
Mortgage Interest Deduction - You should receive a Mortgage Statement, aka Form 1098, from your mortgage lender that shows the amount of interest you paid during the tax year. If you have less than $1-million of mortgage debt (so, most people) you can deduct the full amount of interest paid on your primary residence, as well as a second residence.
Deduction for Interest on Home Equity Loans - You can also deduct interest on up to $100,000 borrowed on home equity loans
Deduction for Points Paid - "Points쳌 refers to charges paid to obtain a mortgage or refinance. Whether they are paid by you or the seller, they can typically be deducted the year that you close on your mortgage, or in some cases over the life of the loan. These points are considered mortgage interest and fall under the same cap $1-million debt cap.
Deduction for Real Estate Property Taxes - The real estate taxes that you pay to your state and local government can be deducted, as long as you are living in the home. If you purchased during the tax year, you can also deduct taxes you reimbursed the seller for — you will not received a 1098 showing these; instead the amount will be on the settlement sheet from your mortgage closing.
Exclusion on Capital Gains - When you sell your home for more than you paid for it, that difference is considered a capital gain. This is taxable and you must report it - However, if you lived in your home for at least two of the five years before the sale you can exclude up to $250,000 of profit for a single filer and up to $500,000 for a married couple.
Deduction for Mortgage Insurance Premiums (PMI) - Buying a home with less than 20% down is fairly common, although generally the lender requires mortgage insurance (also known as PMI or MIP). These mortgage insurance premiums are paid as part of your escrow, and generally are deductible on 2014 tax returns.
Home Improvements Required for Medical Care - This is a rare scenario, and can only be deducted if the improvements qualify as a medical expense.
To benefit from these tax savings, you must itemize your income tax return. Also, while we are passing along this valuable information, we are Florida home building experts and not necessarily tax experts, so we do suggest that you speak with an accountant or tax professional to maximize your deductions and tax refund. To read more detailed information on tax deductions for homeowners and how to take advantage of these tax savings, check out IRS Publication 530.
Not yet a homeowner but want to start saving on your taxes — as well as the many other benefits of homeownership? To find your new home in Florida and start down the path to homeownership, visit the Highland Homes website or give us a call at 863-797-4999 to speak with a New Home Specialist.
---
Tags:
tips
Florida New Homes
florida new home
homeowner tips
Florida
new home
FL
New Homes
---