Posted:
May 5, 2022 |
Categories:
Communities
|
Communities>Summercrest
Known as the Horse Capital of the World, Ocala, Florida is home to hundreds of thoroughbred farms and training centers. But horses are far from the only thing that makes this city so special! With things to do in Ocala ranging from diverse cultural attractions to natural wonders unlike anything else in the Sunshine State, it's no wonder Ocala was recently named the No. 9 Best Place to Live in Florida by U.S. News & World Report, ranking highly for desirability and quality of life. In addition, this small Florida city was recognized as the No. 16 Best Place to Retire and the No. 4 Safest Place to Live in the U.S.!
If you are looking for a new home in a charming Florida city, here are 7 fantastic reasons you'll want to make Ocala your new home.
1. Small-Town Feel and Southern Charm
Ocala, Florida is a city of about 62,000 people that boasts both a small-town feel and true Southern charm. Imagine being surrounded by large oak trees draped with elegant Spanish moss, an abundance of wide-open green spaces, and charming horse estates – this is exactly what you'll experience when you make Ocala your new home!
As you explore Ocala's downtown area, check out the beautiful historic district with many preserved historic homes and town square, dine and drink at eclectic eateries and pubs, and shop at boutiques, all while strolling a highly-walkable area shaded by trees.
2. The Ocala National Forest
One of the most unique things to do in Ocala is explore the Ocala National Forest, the southernmost forest in the continental U.S. and the world's largest scrub forest. Escape the everyday with more than 430,000 acres of botanical diversity, all sorts of wildlife, and greater than 600 lakes and rivers.
One of the most unique features within the Ocala National Forest is the natural springs. Formed by water flowing through limestone in an underground aquifer, these beautiful oases are a consistent 72 degrees year-round and are a wonder to behold with crystal-clear waters a natural window to aquatic plants, unique rock formations, and colorful fish and wildlife. Swimming, snorkeling, scuba diving, and canoeing or kayaking are all activities you can enjoy at various springs in the Forest such as Alexander Springs, Salt Springs, and Juniper Springs.
And that is far from all! An extensive trail system provides hiking, biking, and horseback riding, and includes idyllic bridges and boardwalks from which to observe wildlife. If motorized sports are more your speed, motorized boats can be used on various lakes and rivers, and miles of OHV trails let you experience the Forest on motorcycles, ATVs, and UTVs. For an overnight stay, there are several campgrounds and cabins for rent.
3. Silver Springs State Park
Florida's springs aren't limited to the Forest. A national landmark and nature park with one of the world's largest freshwater springs, Silver Springs State Park is located just east of Ocala. The park is perhaps best known for its glass-bottom boats that provide you with a unique look at the spring. You can also kayak, paddleboard, canoe, hike, camp, and even shop and dine within the park!
4. Parks, Recreation, and Equestrian Activities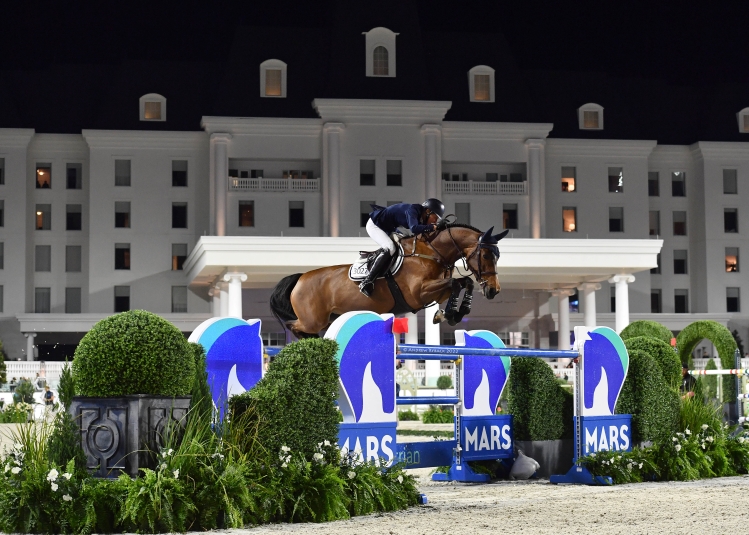 Outdoor activities are plentiful in Ocala thanks to the city's wealth of green space and Florida's beautiful year-round weather. In addition to the above-mentioned destinations, some of Ocala's best outdoor activities include:
Sholom Park, complete with picturesque labyrinths and botanic gardens designed to provide a peaceful escape from everyday life;
Carney Island Recreation and Conservation Area on the shores of Lake Weir, which includes over 750 acres of trails, playgrounds, and beaches, with concession stands during the summer months;
World-class horse competitions and shows including events at the 300-acre World Equestrian Center, hosting indoor and outdoor arenas, stables, five expo centers, luxury hotel accommodations, curated shopping and dining, and more.
5. Arts and Culture
It's not all outdoor activities – Ocala also has a strong arts scene. One of our favorite activities is the First Friday Art Walk through Ocala's historic downtown, teeming with live art, street musicians, and galleries.
To view art anytime, visit the Appleton Museum of Art, located on the College of Central Florida campus and homes to over 24,000 pieces, an outdoor sculpture garden, and a variety of events and special exhibitions.
For performing arts, take in a show at the Ocala Civic Theater! For greater than 70 years, the theater has entertained the Ocala community and the current season is underway with an impressive list of productions.
6. An Affordable Cost of Living
Ocala boasts a strong economy with an affordable cost of living when compared with other Florida cities. For example, according to BestPlaces.net, Orlando is 23% more expensive and Tampa is 23.5% more expensive to call home than Ocala, and Ocala's cost of living is 16.2% less than the U.S. average!
Ocala's healthcare and manufacturing industries are growing at a rapid pace, with a number of companies in those industries currently hiring. In addition, Ocala is home to several major employers including Lockheed Martin, FedEx, Chewy, and Ocala Health.
While Ocala is considered a small city, many find living here is just right thanks to the affordability, job availability, and access to daily necessities (not to mention all the great things to do in Ocala).
7. New Homes for Sale in Ocala, Florida
With so many great reasons to move to Ocala, we have one more item to add to the list – well technically, two items - Our beautiful Ocala new home communities, Summercrest and Kingsland Country Estates.
Kingsland Country Estates is located about 11-miles southwest of downtown between I-75 and State Road 200, in an area surrounded by parks, trails, and the Ross Prairie State Forest. Spacious homesites in this community average 1/3-acre to greater than one acre in size and are surrounded by towering trees and open space, providing beautiful views and privacy between homes.
These new homes for sale in Ocala are priced from the $300's and, perhaps best of all, homes are available now!
In southeast Ocala, the gated community of Summercrest offers Ocala new homes situated in beautiful wooded surroundings adjacent to the rolling green hills of Baseline Golf Course. Here, you'll enjoy peace and relaxation with 1/4-acre homesites (and some even larger) providing a large yard with space between neighbors, with single-family homes priced from the $280's available now!
Now that you've discovered all of the great things to do in Ocala and reasons to live in this charming small city, allow out Ocala New Home Specialists to help you find your dream home! Call or email us today and start planning your move to Ocala.
---
Tags:
Ocala
Summercrest
Kingsland Country Estates
single-family homes
Ocala National Forest
Florida's Springs
Juniper Springs
Silver Springs
---