blog
Achieve Your Resolution — 5 Steps to Own Your Dream Home in 2019
Achieve Your Resolution — 5 Steps to Own Your Dream Home in 2019
Posted:
January 9, 2019 |
Categories:
News
|
General Info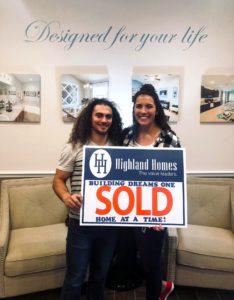 Is your New Year's resolution to own a beautiful, new home? Setting goals is a long-standing tradition at the start of a new year, and goals are a powerful step towards achieving your dreams.
If one of your goals for 2019 is to own a new home, here are 5 steps to help you achieve your New Year's resolution and own the Florida new home of your dreams:
1. Determine Your Buying Power
The most crucial step in starting your journey toward homeownership is determining your buying power. A mortgage professional, like one of our preferred lenders, can help you by learning about your individual situation and talking through mortgage products that fit your needs. They'll help you understand your financial picture, credit, and how much home you can purchase based on your desired monthly payment and current financial status. Low down payment options are available for qualified buyers, and during our New Year, New Home sale going on through January 31st, we will even your closing costs when you finance with a Highland Homes preferred lender!
2. Location, Location, Location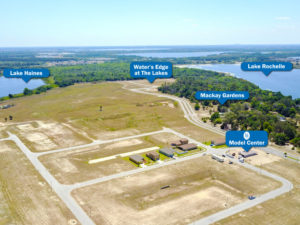 Choosing the location you want to live in can be as simple for some or require more thought for others. Sometimes it is as simple as knowing a specific school district, amount of commute time you prefer, or maybe even already knowing the specific neighborhood you want to be in. Other factors to consider when deciding on the Florida neighborhood you want to call home can include proximity to family and friends, access to major highways, nearby options for fun and entertainment, or the security of knowing you live minutes from everyday conveniences such as grocery stores. No matter what factors drive your location decision, it's important to research the areas you're interested in to make sure they meet your needs and offer homes in your price range.
3. New vs. Used
Similar to buying a car, you have two major options when buying a home — new or used. There are benefits to both options, with those choosing a used (or resale) home touting their location in an established neighborhood with mature landscaping, or its desirable location near a city center. However, purchasing a resale home can come with issues such as pest infestation, old roofs or structure in need of repair, foundation or mold problems, or just an outdated interior design in need of renovation. Any of these circumstances means buying a used home, while possibly having a cheaper purchase price, could wind up costing you considerably more effort and money than originally expected.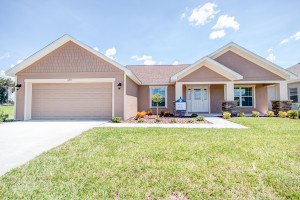 New construction homes offer benefits that older homes simply can't, such as being built to the latest Florida building codes for structural stability, energy efficiency, and your health and safety. New homes offer modern features and layouts and have that exciting "new car? smell, along with the knowledge that everything is brand new, no wear and tear, and your home's journey starts with you. Perhaps the best part of buying new is the opportunity to personalize your home to fit your specific style and needs! That means no costly renovations after move in, and your brand new home comes with a full builder warranty plus a 2-10 Home Buyers Warranty for your peace of mind.
Still not sure of your preference? Look at both options, and do some research. We've written a number of articles discussing 'why buy new', and Florida Realtors® can also help you evaluate both options.
4. Start Your Home Search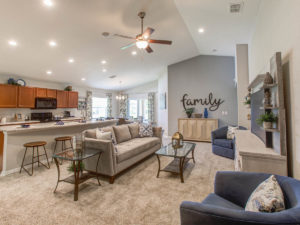 First, nail down your list of "must-haves" and "wants". Are you set on a single-story home, or a two story? Are you looking for space for entertaining, a flexible living area that will grow with your family, or perhaps a luxurious owner's suite where you can relax after a long day? Typically, must-haves are things like enough bedrooms and bathrooms for your family, or a home office if you work from home. Wants are things which would be an added bonus but not a deal breaker, and are typically more design oriented.
If you have decided that buying a new construction home is the right choice for you, our Florida New Home Specialists are ready to help you find the new home of your dreams with more than 40 unique home plans available to build with Highland Homes. With so many unique home designs, we are sure to have the right home for you whether you're seeking your first home or ready to move into a larger home, in the Central Florida neighborhood that fits your needs.
5. Design the Home of Your Dreams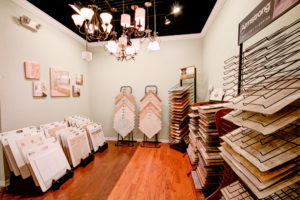 Did we mention that, best of all, when you choose to build new you get to personalize your new home so it is ready to live in and love from the day you move in?
The professional designers at the Highland Homes Personal Selection Studio will help you navigate through the many included design choices and upgraded design options available, allowing you to personalize your new home to your style, needs and budget. With a wide selection of included colors and features to choose from, as well as an array luxurious upgrades, you can check all of those items off your "want" list! Adding upgrades during your home's construction not only fulfills your dreams, but can increase your property value in the future, without adding much to your monthly mortgage payment. If you need a starting point to get inspiration and gather ideas, we have a number of Pinterest boards that can help you plan your dream home.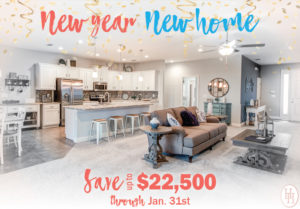 Becoming a homeowner doesn't have to remain a dream in 2019 — it can easily be a reality! And, during our New Year, New Home sale, it can be even easier with up to $22,500 in exclusive savings to help you accomplish your resolution and make your new home dreams come true.
Start off the new year with a new home, and mark that resolution accomplished! Visit your favorite Highland Homes community, email us, or call our Florida New Home Specialists at 863-797-4999 to start your new home search today!
---
Tags:
New Year
homeowners
Highland Homes
florida new home
homeownership
Florida
new home
Central Florida new home
FL
central florida
---