Posted:
August 2, 2017 |
Categories:
News
|
General Info
|
Design and Decorating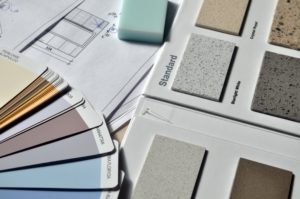 If you're looking for a new construction home, you may be wondering whether to go with the custom new home or a personalized new home. With a custom home, you're able to design every nook and cranny of your new home - costing you time, sanity and especially money. At Highland Homes, our Personal Selection Studio allows for our buyers, whether they're building a new home in Sarasota or Ocala or anywhere in between, to personalize their home in a way that will fit their unique family lifestyle, without consuming every bit of your time and energy.
Design Process
At the beginning of the process, it can seem fun to completely customize a new home to your exact specifications. This fun often turns to frustration and exhaustion when buyers realize that custom homebuilding means exactly that: choosing everything that will go into your new home, or hiring someone to help. From garage doors to tiles and appliances to light switches, the choices threaten to overwhelm even the most stalwart home stylist.
When you personalize a new home, you can focus on what matters to you most, rather than every aspect of the structure. With Highland Homes, buyers choose from more than 30 home plans for every kind of lifestyle. After that, you still get to play with flooring, paint colors, appliances, countertops, cabinets and more. Plus, our complimentary professional designers assist in coordinating the looks and taking the stress off!
Expenses
Customization also adds up. Building a custom home means buying the land, hiring an architect or purchasing a pre-drawn plan, and then hiring a designer to pull it all together. Additionally, custom homes often have higher end features at higher end prices. Many people don't realize that custom homes often fail to appraise for the total cost of the build, so banks and lenders can't loan enough to cover the entire amount. In the end, the buyers are required to make up the balance as a huge down payment at closing.
Personalized homes include everything in the price, with our pricing starting from the $160,000s to the $300,000. This includes the land to the designer and quality included features. Additional upgrades may be added into the final price, but that decision is yours! In fact, you can own a personalized Highland Home for as little as $99 down with qualifying financing, and we have preferred lenders that can help you save on fees, interest rates and more!
Build Time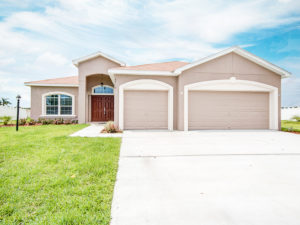 Perhaps the most daunting aspect of building a custom home is the amount of time they take to build. Scouting land, finding an architect, amending the plans, hiring a designer and then finally building a home takes much longer than people realize. It can take up to a year or more for a home to be built from scratch and ready to live in.
Personalized houses from Highland Homes are constructed much quicker because we take care of the land, the plans and the designers who help every step of the way. Our contractors are ready to begin your personalized Highland home today.
The Obvious Choice!
Choosing a personalized home will save you time, money, and the headache! To provide our buyers with the fun of designing without the price tag or time lag, we offer access to our one-of-a-kind Personal Selection Studio. This unique experience allows each buyer to create an ideally appointed home. Choose from a generous selection of design options at every price point, from standard features to luxurious upgrades.
Contact our New Home Specialists at 863-797-4999 or visit www.highlandhomes.org to start building and designing your new home!
---
Tags:
personal
design
personalized new homes
Florida New Homes
Highland Homes
florida new home
selection studio
personal selection studio
personalize
Florida
new home
FL
New Homes
---