blog
Don't Let the Fear of a Down Payment Keep You from the American Dream
Don't Let the Fear of a Down Payment Keep You from the American Dream
Posted:
June 26, 2014 |
Categories:
News
|
Home Buying 101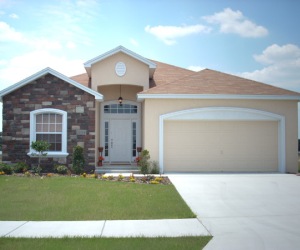 As the housing market reaches "normal쳌 more home buyers have a growing confidence in homeownership and according to a recent Trulia survey, 74 percent of Americans said that homeownership is part of achieving their personal American Dream.
This is a testament to the improving housing market, as this is the highest percentage since January 2010. Looking specifically at young adults (18 to 34 year olds), many of whom survived the economic recession by moving back in with their parents, 73 percent say that homeownership is an important part of their American Dream, which is up from 65% in August of 2011.
Even though a high percentage of Americans want to purchase a home, many, particularly first-time home buyers, doubt their ability to achieve the American Dream of owning a home. According to the same Trulia report, here are the biggest obstacles Americans say get in their way of homeownership: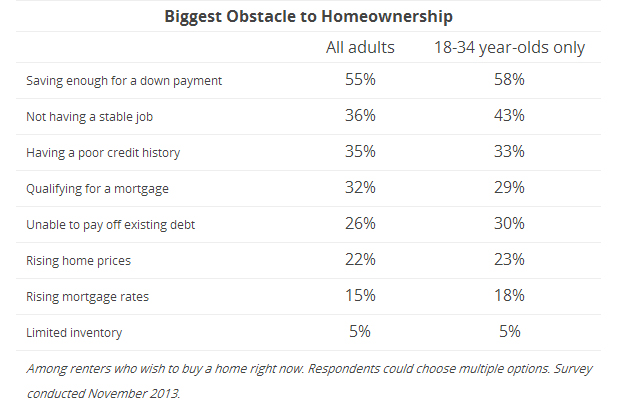 For respondents of all ages, the number one obstacle they perceive is saving enough money for a down payment. For individuals in the first-time home buyers' age range, the fear of saving enough for a down payment is intensified by job stability concerns.
We continue to read survey results such as this, which indicate that many people want to buy but do not believe they have the money they need for the down payment - This is a major home buying misconception! The truth is that there are mortgage programs designed to help buyers who do not have money in the bank!
In fact, qualified buyers can purchase their new home from Highland Homes for just $99 down!
At Highland Homes, our long time focus has been to help Florida home buyers purchase a quality home at an affordable price with a down payment and monthly payment that fits their budget. We have sought out preferred lenders and finance programs for a variety of budgets, so that our home buyers may attain the American Dream of homeownership for just $99 out of pocket.
Now that this major home buying "obstacle쳌 is out of the way, what are you waiting for? Many of our Florida communities are located in areas where economic growth and job opportunities are flourishing. For more information on the locations of our Florida new home communities, and to browse our more than 30 stylish home designs, visit the Highland Homes website. Let us help you achieve your American Dream!
---
Tags:
Florida home
IRS
first time home buyer
$99 down payment
American Dream Survey
Florida homes
Home Buying Misconceptions
Trulia
home buying
$99 down
Florida
American Dream
FL
down payment
---